Name: Alan Yu
Native name: 于朦胧
Also Known as: Yu Meng Long
Nationality: Chinese
Gender: Male
Born: June 15, 1988
Age: 30
Alan Yu, is a Chinese actor, singer, and director. He is best known for his role in the hit web drama Go Princess Go. In 2007, Yu participated in SMG's My Show! My Style!. He emerged as the Top 16 for the Xi'an province. In 2010, Alan Yu joined Hunan TV's Super Boy but was unfortunately eliminated. The same year, he directed singer Deanna Ding's music video for her single, "61 Seconds". In 2011, he made his acting debut in the short film The Little Prince.
Yu competed in Super Boy again in 2013; this time entering emerging as one of the Top 10 contestants in the final round. The same year, he released his first single "Just Nice".
In 2014, Yu starred in the short film The Rules, which received the Best Independent Film award at the 4th International Micro Film Festival at University. The same year, he released his first album, Toy.
Drama
Title
Rating
The Fated General

Chinese Drama,

2019

, 92 eps

0.0

Past Life and Life

Chinese Drama,

2019

, 45 eps

0.0

Rebellious Youth

Chinese Drama,

2019

, 56 eps

0.0

Legend of White Snake

Chinese Drama,

2019

, 36 eps

8.3

All Out of Love

Chinese Drama,

2018

, 70 eps

Cheng Tian En

(Support Role)

7.4

Xuan-Yuan Sword: Han Cloud

Chinese Drama,

2017

, 58 eps

Mu Yun / Bai Yi

(Main Role)

7.9

Eternal Love

Chinese Drama,

2017

, 58 eps

9.1

Go Princess Go

Chinese Drama,

2015

, 35 eps

8.0

The Loving Home

Chinese Drama,

2014

, 62 eps

Xia Xing Chen

(Support Role)

7.8
Movie
TV Show
Articles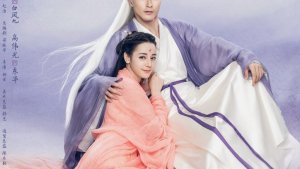 Posters are out for the upcoming sequel of Eternal Love, Three Lives, Three Worlds, the Pillow Book