My Unpopular Chinese Drama Opinions
 ●▬▬▬▬▬▬▬▬▬▬▬▬▬▬▬๑۩۩๑▬▬▬▬▬▬▬▬▬▬▬▬▬▬▬▬▬●

By the title, you can tell that I'm just writing a bunch of my unpopular Chinese drama opinions, half of you guys most likely would not agree with. I decided to write this article for fun. Because I did a Korean version I thought, why not Chinese version. It should be noted that I am not doing this article to hate or hurt someone, but rather to express my personal opinions. Also, since a lot of people said that my opinions aren't unpopular, this time I will try to write less popular opinions. My last article caused a lot of controversies so this time I would like to state this more clearly.
Just to clarify what is the definition of 'opinion' 
o·pin·ion
NOUN
a view or judgment formed about something, NOT necessarily based on facts or knowledge.
synonyms: belief · judgment · thought(s) · school of thought · thinking · way of thinking · mind · point of view · view · viewpoint · outlook · angle ·
So, if I stated a random opinion like "K-Dramas are the best", that is my opinion, you don't have to like it. As stated above, an opinion may NOT be necessarily based on facts or knowledge and that is exactly what doesn't make it a FACT. So if you don't like my opinions, well, so be it. But please don't harass me, trying to explain how my opinions are "trash" or how they make you "ill". I know, I might have said some things here and there, but that's why I above clearly stated: "It should be noted that I am not doing this article to hate or hurt someone, but to just express my personal opinions." I am just trying to state that, of course, if you don't agree with my opinions, you can either debate, why you don't or move along with your life. I don't want debates filled with ill intentions. The old saying goes: "If you have nothing nice to say then don't say anything at all." 
---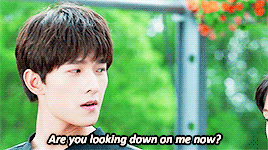 Of course, constructive criticism is so I could improve, that's why you can freely advise me. Also, I will try to make my 'writing style' a bit less informal since there were some complaints about that. So let's get to it!
---
 ●▬▬▬▬▬▬▬▬▬▬▬▬▬▬▬๑۩۩๑▬▬▬▬▬▬▬▬▬▬▬▬▬▬▬▬▬●

This drama I have to say has to be one of my all-time favorites. Although, it may seem like just an ordinary drama, as it starts out with cliches to build up the whole storyline. It is rather, what they say: "every bad turns into good in the end". Using a very unusual plot device you wouldn't typically see in any kind of drama. The writer produces a sense of subtle changes visible through its transition from the past and the future and vice-versa moving from two different timelines.
---
---
The plot starts off with a sweet romantic build. Then it slowly starts to progress into a story with deeper means that connect with some of our daily life and how we try our best to sync our personal lives with our day to day situations. It brings out a deeper meaning in life, making us ask ourselves whether or not we will be the same person we are today in the days to come, or will trials and tribulations overcome us.
---
 ●▬▬▬▬▬▬▬▬▬▬▬▬▬▬▬๑۩۩๑▬▬▬▬▬▬▬▬▬▬▬▬▬▬▬▬▬●
When they say "certain things aren't meant for everybody", it clearly describes this situation. I will just get straight to the point of why I don't get the hype of it.
---
 The first reason, I would say, is the acting. As a big fan of  Xing Zhao Lin, from two of his most notable roles in Princess Agents and I Cannot Hug You, my first impression of this drama is that I had high expectations. But as I began to get more and more into the plot, I realized the character does not suit him. It may sound crazy, noting the fact that he is known for portraying 'cold' characters in, for example, I Cannot Hug You and Princess Agents. But, I feel that me stating that he doesn't "fit" the role is also me still seeing Xing Zhao Lin as a supporting character rather than the main character.
---
The second reason would have to be the roles played by Liang Jie. As the storyline goes, Liang Jie plays two different polar opposite characters: the shy and timid Qu Tan Er and the loud and outgoing Qu Xiao Tan. From the moment of reading this plot twist, I already knew that this drama was bound to not be in my watchlist. Although a simple, yet creative plot twist, I just could not seem to grow any sort of affection for this drama. Frankly speaking, I am not much of a fan of body swap, so that also plays a big factor in this reason.
As a huge fan of time travel dramas, whether it be Korean or Chinese, I can firmly say that I do not get the hype that this drama is receiving. But as a 'not so huge' fan of body swaps, I can also firmly state that this drama has great values.  Maybe there really are just dramas that are not meant for everybody. But I also feel that maybe I am just scared that I may not like this drama because of i might have negative sentimental feelings towards the cast (that I would love not to hate). 
---
 ●▬▬▬▬▬▬▬▬▬▬▬▬▬▬▬▬๑۩۩๑▬▬▬▬▬▬▬▬▬▬▬▬▬▬▬▬● 
Another one of my hidden gems, Tomb of the Sea, starring Wu Leo and Qin Hao, is one of the most influential and captivating Chinese dramas. Although it is not clearly stated whether it is part of the Candle In The Tomb series, it contains a similar storyline as the rest, with an adventurous genre being the most visible similarity. The plotline goes as follows:
---
---
 Li Cu (played by Wu Leo)  has been kidnapped and brought to the Badain Jaran Desert. Of those who went there, no one has come back alive. The scars on his back hold the key to the mystery of the ancient tombs. His kidnappers have died and he is next. As he tries to survive in this place, he meets the one that planned everything, from his kidnapping to changing the fate of the world — Wu Xie (played by Qin Hao). Under the threat of Wu Xie, Li Cu follows him to the ancient tombs. Together, they discover the stories behind the disappearing people in the pictures, the unexplained shadows, the broken cameras, the mummies and more.  
The storyline has a lot of key points that show us some similarities with the Candle In The Tomb series. But just like every individual drama in Candle In The Tomb series, this drama itself has its individuality which makes it special in its own way. From its unique, spectacular characters to the abundant amount of mystery and deception, to wild journeys and encountered milestones in its plot... (I can't get too detailed since it will take up your time, but comment below if you want me to make a "3 Reasons Why" article)
(Quick Thought: Because this drama is so underrated, subs are hard to find so if anyone has any updates, please comment below. So far, episodes 1-16 are fully subbed on YouTube)
---
4. Yang Mi Is The Goddess Of Wuxia Dramas
 ●▬▬▬▬▬▬▬▬▬▬▬▬▬▬▬▬๑۩۩๑▬▬▬▬▬▬▬▬▬▬▬▬▬▬▬▬●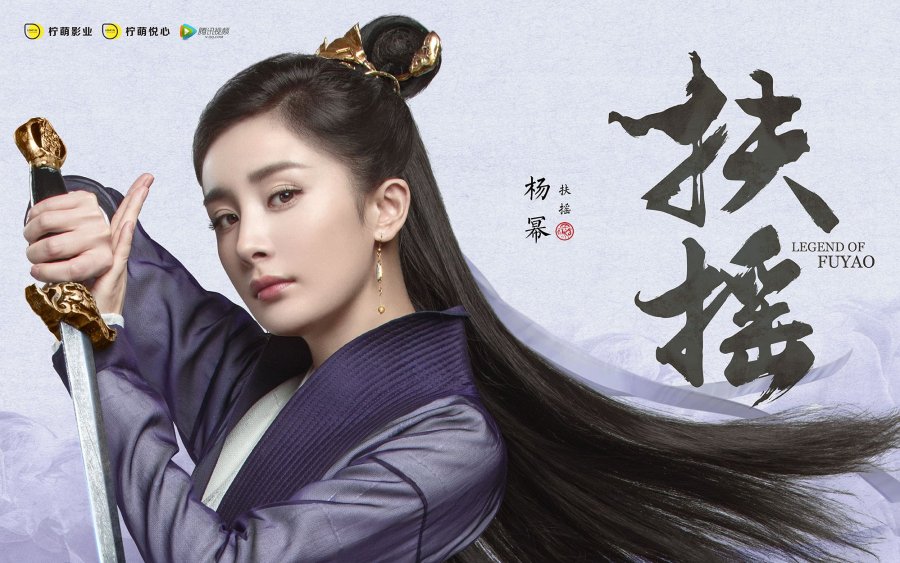 Most Chinese drama viewers/lovers especially wuxia viewers/lovers most likely know of or have heard of the name "Yang Mi" and if you haven't by any chance, she is one of China's most influential actresses with a well-built career in the field of acting, she is what you would call a 'Veteran' per-say. And as a big fan of wuxia dramas, I have to say Yang Mi is as of no doubt one of my favorite actresses. So whatever word you choose to describe her, such as "Queen" or "Goddess", she is by all means what you describe her, of course, if it's positive. Portraying roles in some of China's most well-received dramas such as The Return of the Condor Heroes, Chinese Paladin 3 and Eternal Love. Yang Mi is known for her outstanding performances and professional acting skills with one of her latest dramas being  Legend of Fu Yao.
---
Yang Mi's most current work The Legend of Fu Yao has to be one of her greatest works alongside The Eternal Love. Her presence alone was enough to provide a good aura to the drama to help it proceed smoothly or at least smoother than it would have if she was not in it, with her great chemistry with Ethan Juan. This drama is a whole sealed deal.
---
                                                                I definitely recommend watching it, if you haven't already
---
3. Kris Wu would fit the role of Dao Ming Si perfectly in Meteor Garden
 ●▬▬▬▬▬▬▬▬▬▬▬▬▬▬▬▬๑۩۩๑▬▬▬▬▬▬▬▬▬▬▬▬▬▬▬▬●
To all the Meteor Garden (2018) fans, I know this may be a bit controversial, but since it is my opinion, I cannot deny it or I'll feel guilty for myself. As a fan of Wu Yi Fan, with the stage name of Kris Wu, I have admired him whether it's his music career as a former member of EXO (a Korean Boy Group) and now a current Solo Artist with a music career in both America and China or by his acting career stationed at both, China and America (as Hollywood actor, appearing in XxX: The Return of Xander Cage as Nicky Zhou "Nicks" and in the film Valerian and the City of a Thousand Planets). I can firmly say he has established greatness towards his acting career, starring in a lot of movies like Somewhere Only We Know, So Young 2: So You're Still Here, and Sweet Sixteen. He is beginning to build up his foundation. Enough of that.
---
---
 So to get straight to the point, I have to say Meteor Garden, whether it be the Meteor Garden (2018) or the Meteor Garden (2001), they're both great. And, as the role of Dao Ming Si, played by Dylan Wang of the 2018 version, is well acted out. In my opinion, it would have been better to use an experienced actor. Not saying Dylan Wang's acting is bad, but he lacks experience in the acting field and Kris Wu/Wu Yi Fan could be another candidate for possible selection. He has the feel, the experience, and the looks, plus the pineapple hair. If you still aren't persuaded then give So Young 2: So You're Still Here, and Somewhere Only We Know a try     I am sure you'll love it.
---
---
2. All Out of Love is the most aspiring drama of the year.
 ●▬▬▬▬▬▬▬▬▬▬▬▬▬▬▬▬๑۩۩๑▬▬▬▬▬▬▬▬▬▬▬▬▬▬▬▬●
As one of Ray Ma's biggest fans, I have to say that, in my opinion, this drama is a must watch. As for the rest of the cast, I've had experience with Sun Yi through Because of You and Fifteen Years to Wait for Migratory Birds, with Wallace Chung from Memories of Love and General and I and with Alan Yu from Eternal Love and Go Princess Go. So, basically, with all these experienced characters my first impression was this drama is very tight. And you may ask what do I mean by tight? What I mean is that with all these experienced actors/actresses, it kind of goes into a reference to how the screenwriter made the first few episodes:  narrative-like and with a few scenes of their younger self. In my opinion, most dramas that use this sort of method tends to go by a chronological method from their young selves to their older selves. Then, having a big meaning or theme towards the whole plot. And with a great cast, to pick that kind of plot device up what more could I ask for? So, overall the script is well written, the cast is tight. I have to say that the only disappointment would be the ending (soon to come) which I will definitely not spoil for anyone. Therefore, do the research yourself!
---
---
Now for the last opinion.
Can I get a drum roll, please?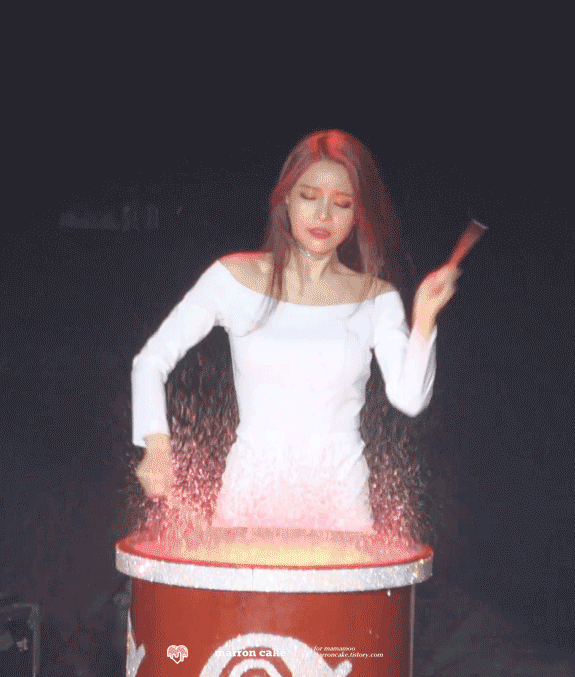 ---
1. Chinese Dramas Have The Best Cinematography
 ●▬▬▬▬▬▬▬▬▬▬▬▬▬▬▬▬๑۩۩๑▬▬▬▬▬▬▬▬▬▬▬▬▬▬▬▬●

Now, I don't know about your perspective, but, I feel that personally most of the times when I watch Chinese dramas, I always think "wow, this scene is well done" or "the cinematography is perfect". Especially in wuxia dramas because of the abundant amount of special effects that can be seen everywhere. They will really dazzle you. From the creatures to the magic/spells to fantasy-made architecture.
---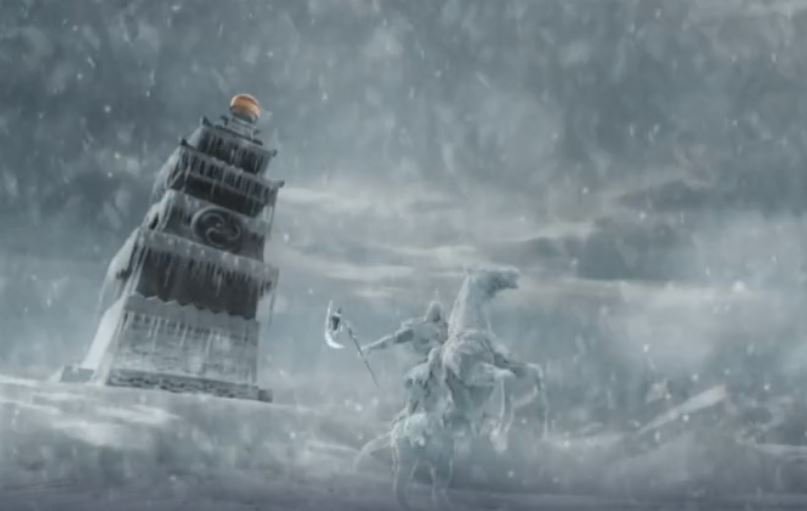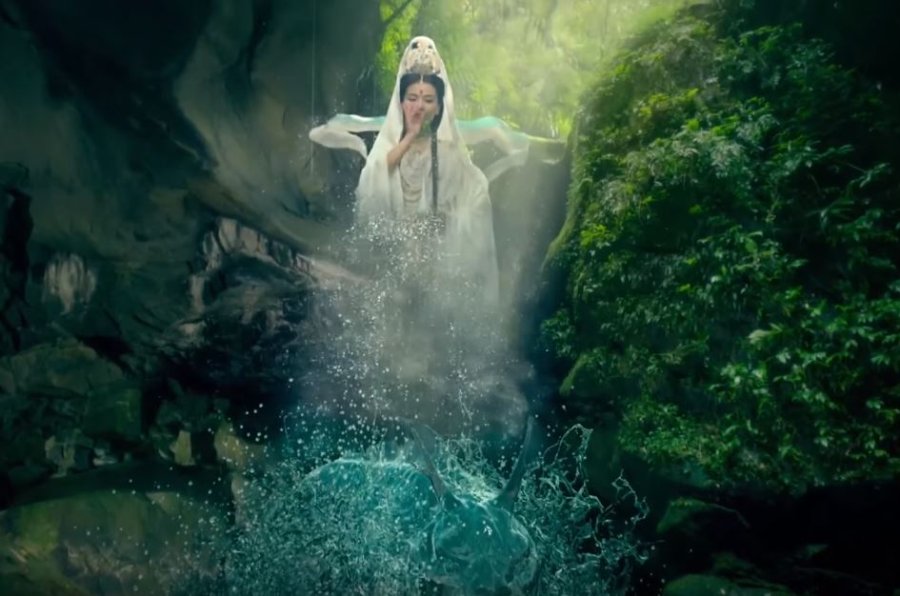 Legend Of Fu Yao                                                                                           The Monkey King 3
---
I just personally feel that Chinese dramas have a more portrayed and passionate vibe when it comes to cinematography and films. Not saying Hollywood movies or Korean dramas and others are "trash", but I feel that Chinese cinematography is just more appealing in a natural way to me. Dramas I can recommend to you, my friends, are dramas like Nirvana in Fire, Ashes of Love, Guardian, Love Me If You Dare and Eternal Love if you are looking for dramas that can make you astonished.
---
---
I hope you liked this article.
Comment down below your opinions.
Maybe, there might be a chance for a Taiwanese version, so be on the lookout!
---
---