Name: Liv Hewson
Native name: Liv Hewson
Given name: Hewson Olivia
Nationality: Australian
Gender: Female
Born: November 29, 1995
Age: 23
Liv Hewson is an actress and playwright active in both Australia and the United States. She began acting at a young age in theater productions at the Canberra Youth Theatre in Australia. She also has starred in the short films "Alfonso Frisk", "So Romantic" and "Survey Says", as well as the American television series "Do You Mind?", "I've Got No Legs" and the Netflix hit "Santa Clarita Diet". Liv also wrote a play titled "Bona Mors," which explores how children understand and deal with death. In early 2016, Liv also will star in the first-ever Viki Original series "Dramaworld," which will be set in both Los Angeles and Seoul.
Drama
Title
Rating
Dramaworld

Korean Drama,

2016

, 10 eps

Claire Duncan

(Main Role)

7.2
Articles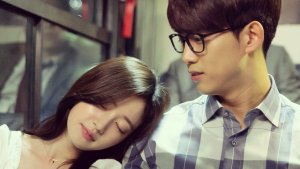 Editorials

- May 20, 2018
Sometimes time is short and you need something to entertain you anyway, and these 10 shows will do just that!