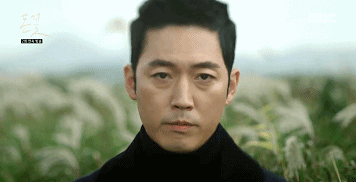 Annyeong, my lovely drama fellas!
some facts about me
~~~~~~~~~~~~~~~~~~~~~~~~~~~~~~~~~~~~~~~~~~~~~~~~~~~~~~~~
♠ graduated in 2002 (guess my age)
♠ childhood dream occupation: chancellor, pathologist (big dreams, big dreams...)
♠ current occupation: in the process of becoming a medical assistant (almost the same as a pathologist)
♠ master of procrastination (wanna learn? I'll teach ya~)
♠ hopeless addict to all kinds of stuff (the good ones and yes, food included)
♠ hopeless collector of all kinds of stuff (some day you'll need 'em all)
♠ PS4 gamer (although my game collection is kinda small)
♠ painter ( traditional advanced, digital beginner)
♠ writer (well, you don't wanna know...)
♠ book lover (if there are letters, symbols, anything, count me in - yes, I favor fantasy)
♠ sucker for soundtracks (and orchestral things - who isn't~)
♠ non-Kpop addict (though occasionally)
♠ horror lover (who gets easily scared)
♠ non-watcher of Boys Over Flowers (strong resistance)
♠ learner of the Korean language (but again master of procrastination)
♠ mole ( digging up things if it's worth the effort)
♠ Mass DramaShowerScene Scavenger Hunt
♠ participated in the  2017 Drama/MovieChallenge (failed: only got 40/50)
♠ currently participating in the 2018DramaChallenge
~~~~~~~~~~~~~~~~~~~~~~~~~~~~~~~~~~~~~~~~~~~~~~~~~~~~~~~~~~
Btw, I was called a "generous watcher" some time ago and I think that is a pretty accurate description when it comes to my rating. I usually tend to rate dramas a little higher than the general mob, which means you can consider my 9 to be the same as a 7 or 8 from others. Thus, me as well as the others enjoyed probably the same things with just different feelings for our ratings.
On the other hand, if a drama keeps irritating and frustrating me, I'm pretty mean, too. Even more so if the drama tries to fool me in a bad way (i.e. pretty pictures and bad acting and/or bad script that tries to be funny...).
~~~~~~~~~~~~~~~~~~~~~~~~~~~~~~~~~~~~~~~~~~~~~~~~~~~~~~~~~~~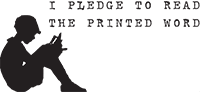 ~~~~~~~~~~~~~~~~~~~~~~~~~~~~~~~~~~~~~
Statistics
163d 20h 43m
ALL TIME
4,079 episodes, 237 shows
6d 3h 10m
ALL TIME
78 movies
List Updates
Currently watching

2

/16

14 days ago