If you're still experiencing technical difficulties, please report it
here
.
Name: Zeng Joseph
Native name: 曾舜晞
Given name: Zeng Shun Xi
Nationality: Chinese
Gender: Male
Born: October 9, 1997
Age: 20
Zeng Shun Xi is a Chinese singer and actor from Shenzhen, Guangdong Province. He is also a member of the Chinese boy band Fresh Geeks Youth.
Drama
TV Show
Title
Rating
Happy Camp

Chinese TV Show,

1997

, 1017 eps

8.7
Articles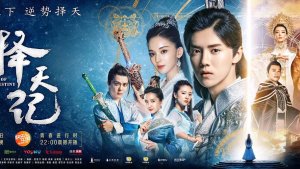 Drama Recaps

- May 05 2017
Fated not to live past the age of 20, Chen Chang Sheng must go on a journey to fight his destiny and live a full life.