Name: Lee Eleanor
Native name: 李凯馨
Given name: Yu Kai Xin
Also Known as: Li Kai Xin;俞凯馨
Nationality: Singaporean
Gender: Female
Born: October 12, 1999
Age: 18
Eleanor Lee Kai Xin (born Eleanor Yu Kai Xin) is a Singaporean actress and singer based in China. Lee was born to Mediacorp artiste Quan Yi Fong and former artiste Peter Yu, with Addy Lee serving as her godfather. On January 3, 2009, her parents filed for divorce, leaving her in the custody of both parents. She was then left under the care of her mother when her father broke contact with them. During her 14th birthday celebration organized by Addy Lee, she announced the adoption of her godfather's surname.
Lee studied in an international school in Singapore. Prior to becoming an actress, she was modelling for Addyli Hair Care Product, founded by Addy Lee.
Drama
Title
Rating
My Poseidon

Chinese Drama,

2018

, 40 eps

0.0

Tribes and Empires: Storm of Prophecy

Chinese Drama,

2017

, 75 eps

Su Yu Ning [Young]

(Support Role)

8.2

The Big Boss: Season 2

Chinese Drama,

2017

, 18 eps

7.9

The Big Boss

Chinese Drama,

2017

, 18 eps

7.8

Solaso Bistro

Chinese Drama,

2017

, 20 eps

Yuan Qian Jia

(Main Role)

7.7
Articles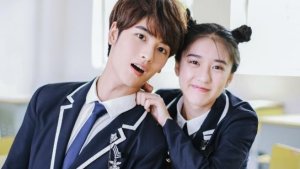 Drama Recaps

- Oct 03 2017
The Big Boss is the perfect blend of creative storytelling mixed with imagination. Presenting a light hearted, slice of life that you will definitely enjoy!