Name: Ireine Song
Native name: 宋伊人
Also Known as: Yi Yi
Nationality: Canadian
Gender: Female
Born: May 7, 1993
Age: 25
Born in Jinan, Shandong, China. She is fluent in Mandarin Chinese, French and English.
Ireine Song migrated to Canada with her parents when she is 8 years old, but the family decided to move back to China three years later. At the age of 16, Ireine went back for further studies in Canada.
In 2012, she returned to China, enrolled and graduating from the Beijing Film Academy.
She landed her first major acting role playing the female lead Sang Sang in Ever Night.
Drama
Title
Rating
The Prince of Tennis

Chinese Drama,

2019

, 36 eps

0.0

Instead of Tipsy Why Not Get Drunk

Chinese Drama,

2019

, 0 eps

0.0

Ever Night: Season 2

Chinese Drama,

2020

, 0 eps

0.0

Time Teaches Me to Love

Chinese Drama,

2018

, 24 eps

7.8

Ever Night

Chinese Drama,

2018

, 60 eps

8.7
Movie
Title
Rating
Special Encounter

7.8

Sword Master

Murong Qiudi (young)

(Support Role)

7.3

At Cafe 6

Song Yi-Ren

(Support Role)

7.7

Time To Love

7.0
Articles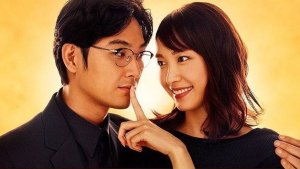 Check out which Asian dramas are the most anticipated this Fall 2018!