Name: Wu Chun
Native name: 吳尊
Given name: Goh Kiat Chun
Also Known as: Wu Zun
Nationality: Bruneian
Gender: Male
Born: October 10, 1979
Age: 40
Wu Chun, real name Goh Kiat Chun, was born in Brunei of Chinese descent. He was discovered when he traveled to Taiwan and was asked to become a main character (despite his then-lack of Mandarin fluency) in the Taiwanese drama Tokyo Juliet, with which he shot to fame. Later, he also joined the popular Taiwanese boy band Fahrenheit. Prior to entering showbiz, he was a model and fitness instructor. He graduated from RMIT University in Melbourne, Australia, with a Bachelor's degree in Business Administration and later opened his own gym Fitness Zone back in Brunei. In 2006, he starred in Hua Yang Shao Nian Shao Nu which was one of the top rating dramas and has seen his popularity soaring Asia-wide. -- DramaWiki
Drama
Title
Rating
Martial Universe: Season 2

Chinese Drama,

2018

, 20 eps

Lin Lang Tian

(Main Role)

7.7

Martial Universe: Season 1

Chinese Drama,

2018

, 40 eps

Lin Lang Tian

(Main Role)

7.4

Happy 300 Days

Taiwanese Drama,

2013

, 15 eps

7.7

Sunshine Angel

Taiwanese Drama,

2011

, 22 eps

7.0

Hot Shot

Taiwanese Drama,

2008

, 16 eps

7.3

Romantic Princess

Taiwanese Drama,

2007

, 13 eps

7.0

The X-Family

Taiwanese Drama,

2007

, 55 eps

7.6

Hana Kimi

Taiwanese Drama,

2006

, 15 eps

7.4

Tokyo Juliet

Taiwanese Drama,

2006

, 17 eps

Ji Feng Liang

(Main Role)

6.4

KO One

Taiwanese Drama,

2005

, 21 eps

Tian Hong Guang

(Guest Role)

7.3

It Started with a Kiss

Taiwanese Drama,

2005

, 20 eps

Man with Umbrella

(Guest Role)

8.2
Movie
Title
Rating
Guardians of the Tomb

5.8

My Other Home

7.9

Lady of the Dynasty

Li Mao (Prince of Shou)

(Main Role)

6.9

Saving General Yang

Yang Yan Zhao (Yang Liu Lang)

(Main Role)

7.8

Magic to Win

7.0

My Kingdom

7.1

14 Blades

Judge of the Desert

(Main Role)

7.4

The Butterfly Lovers

Liang Zhongshan

(Main Role)

7.3
Special
TV Show
Title
Rating
Keep Running: Season 7

Chinese TV Show,

2019

, 12 eps

8.9

Dad, Where Are We Going? Season 5 Lunar New Year Special

Chinese TV Show,

2018

, 2 eps

8.8

Where Are We Going, Dad? Season 5

Chinese TV Show,

2017

, 13 eps

8.8

Dad Is Back: Season 1

Chinese TV Show,

2014

, 12 eps

8.5

Happy Camp

Chinese TV Show,

1997

, 1080 eps

9.1
Articles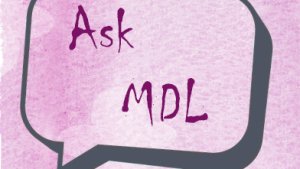 This month's topic is 'School'.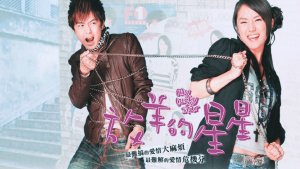 We all have theses dramas that we started with, that we fell in love with back then and our memory can't help but give a huge 10/10 remembering these scenes that made us cry. But let's be honest, most of them only have a significant value.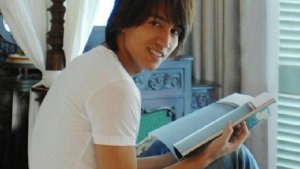 Editorials

- Feb 26, 2015
He is definitely more than Meteor Garden's Dao Ming Si. Get to know one of Taiwan's finest actors more in this Stalker's Guide!