Name: Daniel Henney
Native name: 다니엘 헤니
Also Known as: Daniel Phillip Henney;丹尼尔·海尼;丹尼尔·亨利
Nationality: American
Gender: Male
Born: November 28, 1979
Age: 39
Daniel Phillip Henney is an American, actor and model, known for X-Men Origins: Wolverine. Henney was born to a Korean adoptee mother and an American father of Irish descent. Henney started modeling in the U.S. in 2001 and worked in France, Italy, Hong Kong and Taiwan while attending college. He debuted in South Korea with an advertisement for the Amore Pacific's cosmetic "Odyssey Sunrise". Despite speaking no Korean, Henney became a household name through the South Korean hit TV drama, My Name is Kim Sam Soon.
Drama
Title
Rating
Dear My Friends

Korean Drama,

2016

, 16 eps

Mark Smith [Photographer]

(Guest Role)

8.9

The Fugitive: Plan B

Korean Drama,

2010

, 20 eps

7.5

On Air

Korean Drama,

2008

, 21 eps

Himself [Award ceremony red carpet](Ep.1)

(Guest Role)

7.3

Spring Waltz

Korean Drama,

2006

, 20 eps

7.5

My Lovely Sam Soon

Korean Drama,

2005

, 16 eps

Dr. Henry Kim

(Main Role)

8.0

Hello, Franceska

Korean Drama,

2005

, 12 eps

7.3
Movie
Title
Rating
Money

8.0

The Spy: Undercover Operation

7.7

One Night Surprise

7.6

The Spies

7.5

Papa

[Music producer]

(Support Role)

7.5

My Father

7.9

Seducing Mr. Perfect

7.5
TV Show
Articles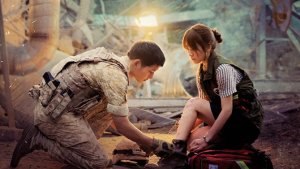 Editorials

- Feb 27, 2016
3 Dramas ready to release in February and March... that I'm a little to excited about.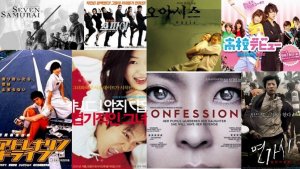 For this month's Staff pick of the month, MDL staff will introduce you to their favorite movies.