If you're still experiencing technical difficulties, please report it
here
.
Name: Hsu Barbie
Native name: 徐熙媛
Given name: Xu Xi Yuan
Also Known as: Barbie Xu; Xú Xīyuà n; 姍姍 (San San/Shan Shan), 大S (Big S)
Nationality: Taiwanese
Gender: Female
Born: October 6, 1976
Age: 41
Barbie Hsu is a Taiwanese actress and singer. She is most well known for her role as Shan Cai in Taiwanese drama Meteor Garden, a Japanese manga adaptation of Boys Over Flowers and Mars with Vic Chou of F4. She also acted in movies, her first being the Chinese movie The Ghost Inside.
Barbie also had a singing career prior to her acting career. She was in a duo group called "S.O.S." (Sisters of Shu) with her sister Dee Hsu. Their last album was called Abnormal Girls. Due to the nature of the term S.O.S, they changed their group name to ASOS (A Sisters of Shu).
Barbie Hsu has endorsed Tissot watches since 2005 and signed an additional 3-year contract in April 2008.
On 16 November 2010, Barbie married China entrepreneur Wang Xiaofei (汪小菲) in a civil cermony Beijing and will hold the wedding banquet on Hainan Island on 22 March 2011.
(Wikipedia)
Drama
Title
Rating
Summer's Desire

Taiwanese Drama,

2010

, 14 eps

7.6

Corner with Love

Taiwanese Drama,

2007

, 16 eps

7.1

Phantom Lover

Taiwanese Drama,

2005

, 30 eps

6.9

MARS

Taiwanese Drama,

2004

, 21 eps

8.2

Say Yes Enterprise

Taiwanese Drama,

2004

, 40 eps

Xiao Niao ( story 3)

(Main Role)

6.8

A Chinese Ghost Story

Taiwanese Drama,

2002

, 40 eps

Nie Xiao Qian

(Main Role)

7.4

Meteor Garden 2

Taiwanese Drama,

2002

, 31 eps

Dong Shan Cai

(Main Role)

6.9

The Monkey King: Quest for the Sutra

Hong Kong Drama,

2002

, 40 eps

Sut Bok Dai Sin (Ice Goddess)

(Support Role)

7.7

Meteor Garden

Taiwanese Drama,

2001

, 27 eps

Dong Shan Cai

(Main Role)

7.6
Movie
Title
Rating
Million Dollar Crocodile

5.7

My Kingdom

7.1

Reign Of Assassins

Turquoise Leaf

(Support Role)

7.8

Adventure of The King

6.6

Future X-Cops

Wang Xue'e (Miss Holly)

(Support Role)

6.3

Hot Summer Days

7.2

On His Majesty's Secret Service

7.5

My So Called Love

6.4

Connected

7.8

Silk

7.0

The Ghost Inside

0.0
Articles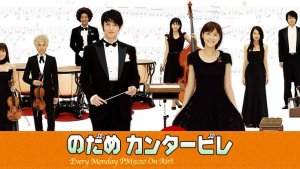 The age old question - which Asian drama is better? The remake or the original?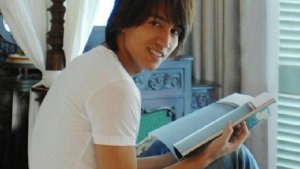 He is definitely more than Meteor Garden's Dao Ming Si. Get to know one of Taiwan's finest actors more in this Stalker's Guide!