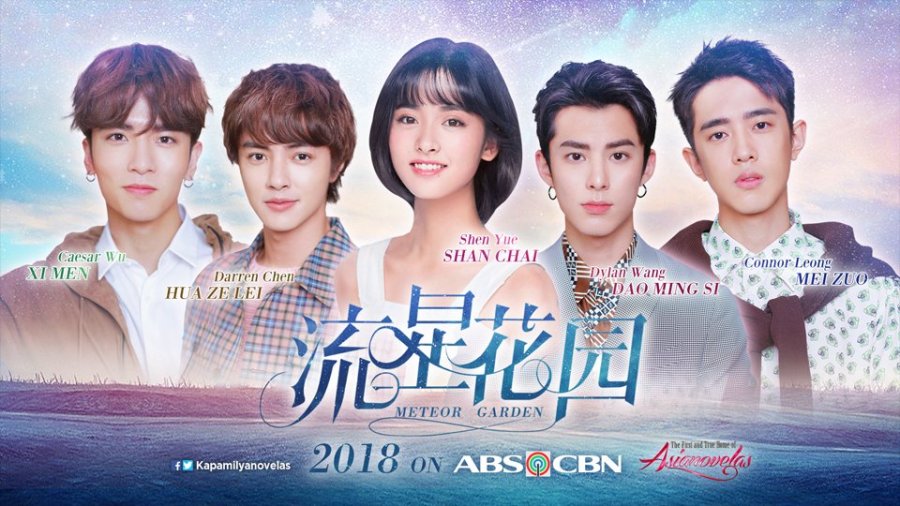 Prepare yourself, F4 are arriving on screen again next year in the new 48 episode Taiwanese Meteor Garden drama adaptation of the popular shoujo manga Hana Yori Dango!
The cast which fans had been teased about in a photo spread from Harper's Bazaar magazine was officially announced in Shanghai earlier this month, in a wave of anticipation for the series that projected the original cast to South East Asia superstardom back in 2001.
                                                  The Original F4                The New F4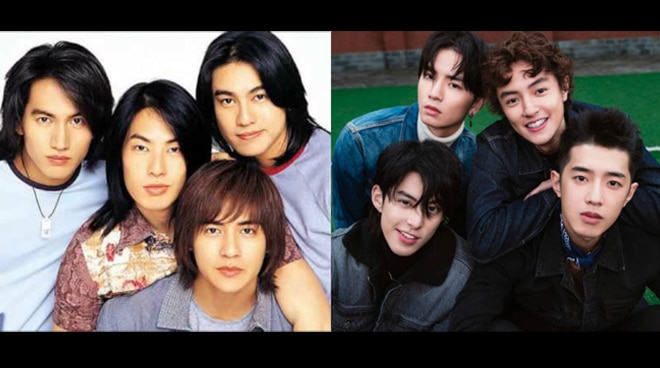 Harper's Bazaar Photo Spread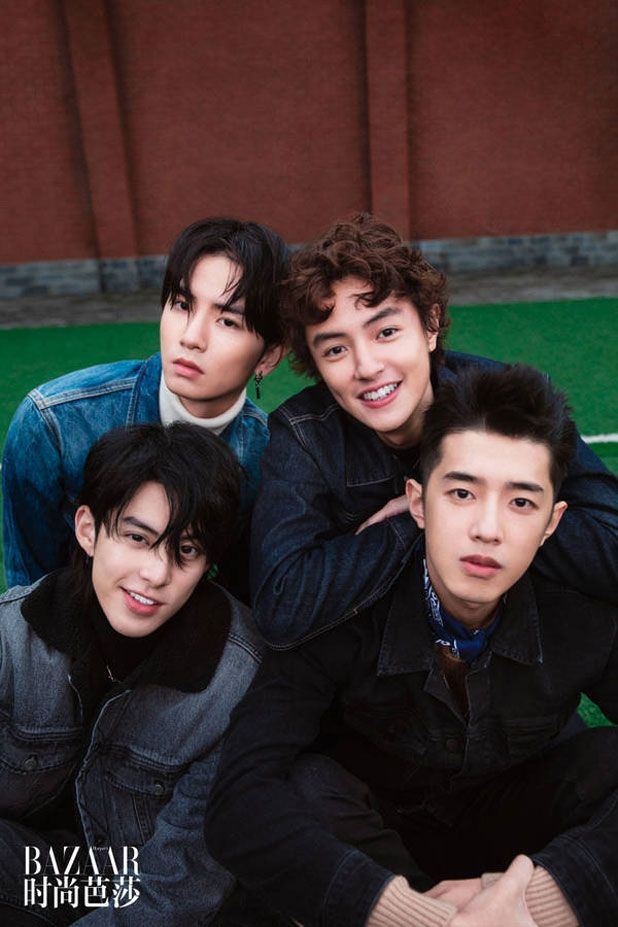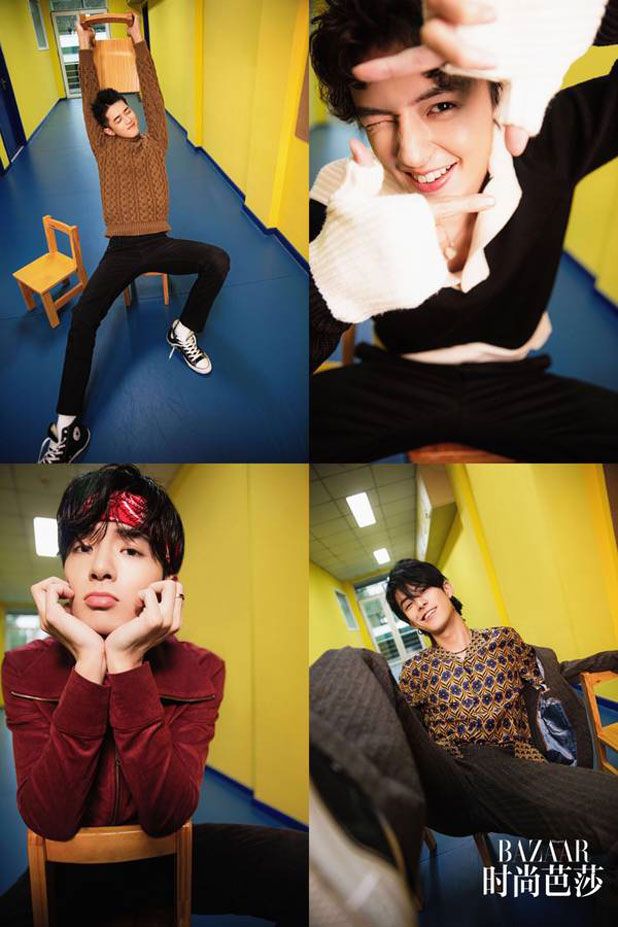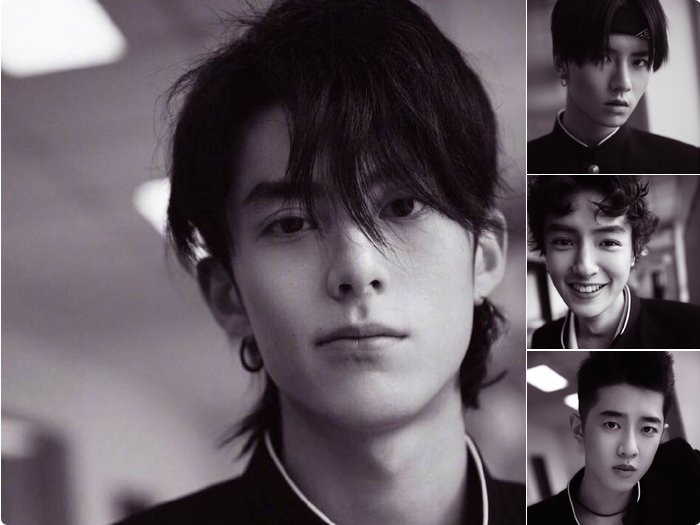 ---
         MG 2018                      MG 2001                         HYD 2005                      BOF 2009
               

Shan Cai                       Shan Cai                             Makino                              Jan-Di

Dong Shan Cai aka the loyal and tough Makino (Mao Inoue) aka Geum Jan Di (Gu Hye Seon), is a Chinese rookie actress Shen Yue, in her second drama role following A Love So Beautiful. The initial role of Shan Cai was performed by Barbie Hsu.
---
                MG 2018                      MG 2001                         HYD 2005                      BOF 2009
               

  Ming Si                           Ming Si                           Doumyouji                    Gu Jun-Pyo

Dao Ming Sì aka the one and only maddening and loyal Doumyouji (Jun Matsumoto) aka Gu Jun Pyo (Lee Min Ho) will be played by a newbie actor Wang He Di, a regular member of a Chinese reality show Hyper Dimension Idol. In  2001  Ming  Si was performed by Jerry  Yan.
---
               MG2018                        MG 2001                        HYD 2005                       BOF 2009
         

   Hua Ze Lei                     Hua Ze Lei                                 Rui                                  Ji-Hoo

Guan Hong will be in charge of bringing to life the quiet and wise Hua Ze Lei (Vic Zhou in 2001) aka Hanazawa Rui (Shun Oguri) aka Ji-Hoo (Kim Hyun Joong) on screen. The actor is known for his main role in a 2016 Youku's drama Proud to Love/ Proud to Love 2.
---
               MG 2018                         MG 2001                        HYD 2005                      BOF 2009
               

 Mei Zuo                            Mei Zuo                               Akira                              Woo-Bin

Mei Zuo, aka Akira (Tsuyoshi Abe), aka Song Woo-Bin (Kim Joon), the Don-Juan playboy will be performed by a Chinese model/actor Liang Jing Kang with two supporting roles in Midnight Food Store and upcoming Huang Fei Hong. Mei Zou was initially performed by Vanness Wu.
---
               MG 2018                         MG 2001                       HYD 2005                      BOF 2009
                  Xi Men                              Xi Men                          Nishikado                          Yi-Jung

The last but not least member of F4, Xi Men aka Nishikado (Shota Matsuda), a playboy, tea connoisseur aka So Yi Jung (Kim Bum) a talented potter, will be acted by Wu Xi Ze in his debut role. The original role belonged to Ken Chu.
---
With a reported budget of NT$720 million (US$24 million), approximately this new production is approximately 30 times higher than the NT$25 million budget of the 2001/2002 original hit series seasons 1 and 2.
Just to give an idea, should the drama be filmed today at the current inflation rate it would have cost approximately US$1.158 million. 
It will be interesting to see how the new Meteor Garden will map out, whether it will be just an upgraded version of the 2001 drama or a more faithful fresh adaptation of the manga. It will also be interesting to see how the new actors performances compare to the other versions, each with a cast of approximately similar age to the current one at the time the dramas were filmed.
The new Meteor Garden is slated to premiere sometime in 2018 and will be produced by Meteor Garden original creator Angie Chai.
---
Are you excited? What do you think about the cast and the budget?
Share your thoughts in the comments section below.