Name: Michelle Yeoh
Native name: 楊紫瓊
Given name: Yeoh Choo Kheng
Also Known as: Michelle Khan
Nationality: Malaysian
Gender: Female
Born: August 6, 1962
Age: 57
Michelle Yeoh Choo-Kheng is a Hong Kong-based Malaysian actress and dancer, well known for performing her own stunts in the action films that brought her to fame in the early 1990s.
Born in Ipoh, Malaysia, she is based in Hong Kong and was chosen by People magazine as one of the 50 Most Beautiful People in the World in 1997.
She is best known in the Western world for her roles in the 1997 James Bond film Tomorrow Never Dies, playing Wai Lin, and the multiple Academy Award-winning Chinese action film Crouching Tiger, Hidden Dragon, for which she was nominated the BAFTA for "Best Actress". In 2008, the film critic website Rotten Tomatoes ranked her the greatest action heroine of all time.
Yeoh started her film career acting in action and martial arts films such as Yes, Madam in 1985, The Heroic Trio in 1993, and the Yuen Woo-ping films Tai Chi Master and Wing Chun in 1994. Yeoh has had no formal martial arts training and she relies on her dance training and instructors, and does her own fighting and most of her own stunts.
Yeoh learned English and Malay before Cantonese, and cannot read Chinese characters. As she does not read Chinese, she learned the lines for Crouching Tiger, Hidden Dragon phonetically.
She starred in the James Bond film Tomorrow Never Dies as Wai Lin (1997). Natasha Henstridge was rumored to be cast in the lead Bond girl role but eventually Yeoh was confirmed. Brosnan was impressed, describing her as a "wonderful actress" who was "serious and committed about her work". He referred to her as a "female James Bond" in reference to her combat abilities. She wanted to perform her own stunts but was prevented because director Roger Spottiswoode ruled it too dangerous and uninsured. However, she did perform all of her fighting scenes. Thereafter, she was offered the role of Seraph in the two sequels to The Matrix, but she could not accept due to a scheduling conflict (the Matrix writers then changed Seraph into a male character and cast Collin Chou in the role). In 2002, she produced her first English film, The Touch through her own production company, Mythical Films.
In 2005, Yeoh starred as the graceful Mameha in the film adaptation of Memoirs of a Geisha, and she continued her English-language work in 2007 with Sunshine. In 2008, Michelle Yeoh also starred in the fantasy action film The Mummy: Tomb of the Dragon Emperor with actors Brendan Fraser and Jet Li.
In 2010, she starred in Reign of Assassins, her first return to the wuxia genre since Crouching Tiger, Hidden Dragon.
(Wikipedia)
Articles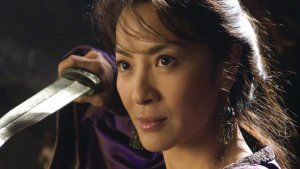 Editorials

- Apr 16, 2019
My attempt to capture the cinematic greatness of Michelle Yeoh.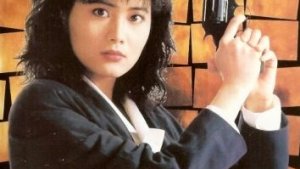 Editorials

- Mar 28, 2019
Ebisuno92's retrospective look at Hong Kong's "Girls with Guns" phenomenon. The article outlines the genre's history, its most prominent actresses, and the most interesting movies.