Name: Kim Yoo Mi
Native name: 김유미
Given name: Gim Yu Mi
Also Known as: Kim Yu-Mi
Nationality: South Korean
Gender: Female
Born: October 12, 1980
Age: 38
Kim Yoo Mi is a South Korean actress. In November of 2013, it was reported that Yoo Mi and her co-star in the movie "Red Family", Jung Woo, have been dating for three months. On January 13, 2016, his agency, FNC Entertainment announced that the couple is getting married on January 16, 2016.
Drama
Title
Rating
How To Publish Love

Korean Drama,

2019

, 0 eps

Ko Yoo Sun

(Support Role)

10.0

Can We Love?

Korean Drama,

2014

, 20 eps

7.4

Cruel City

Korean Drama,

2013

, 20 eps

"Lee Madam" Lee Jin Sook

(Main Role)

8.7

God of War

Korean Drama,

2012

, 56 eps

7.8

Enjoy Life

Korean Drama,

2009

, 133 eps

6.5

I Love You, Don't Cry

Korean Drama,

2008

, 132 eps

6.5

The Scale of Providence

Korean Drama,

2008

, 16 eps

Shin Yeong Joo

(Main Role)

7.3

Don't Ask Me About The Past

Korean Drama,

2008

, 16 eps

6.2

Common Single

Korean Drama,

2006

, 14 eps

6.5

Pearl Necklace

Korean Drama,

2003

, 52 eps

0.0

Country Princess

Korean Drama,

2003

, 17 eps

7.1

A Pioneer, Lee Che Ma

Korean Drama,

2002

, 30 eps

8.0

Romance

Korean Drama,

2002

, 16 eps

Choi Yun Hee

(Support Role)

7.0

Sangdo

Korean Drama,

2001

, 50 eps

Yoon Chae Yeon

(Support Role)

7.3

Anger of Angel

Korean Drama,

2000

, 12 eps

0.0

SWAT Police

Korean Drama,

2000

, 16 eps

0.0
Movie
Title
Rating
Black Gospel

0.0

Red Family

Baek Seung Hye

(Main Role)

7.4

Return

7.5

Detective Mr. Gong

8.0

The Windmill Palm Grove

Hwa-Yeon / Jung-Soon

(Main Role)

6.7

The Doll Master

6.9

Phone

7.1
TV Show
Title
Rating
Off To School

Korean TV Show,

2014

, 68 eps

8.9
Articles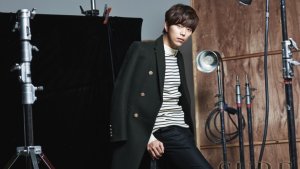 Editorials

- Mar 15, 2018
MDLer Elle highlights her favorite roles by this baseball player turned actor, Yoon Hyun Min