Name: Lee Seung Jun
Native name: 이승준
Nationality: South Korean
Gender: Male
Born: February 11, 1973
Age: 46
Drama
Title
Rating
He is Psychometric

Korean Drama,

2019

, 16 eps

Kang Geun Taek

(Support Role)

0.0

Ugly Miss Young Ae Season 17

Korean Drama,

2019

, 16 eps

Lee Seung Joon

(Main Role)

0.0

Memories of the Alhambra

Korean Drama,

2018

, 16 eps

Park Sun Ho [Jin Woo's college senior]

(Support Role)

8.2

Thirty But Seventeen

Korean Drama,

2018

, 32 eps

Kim Hyun Kyu [Seo-ri's uncle]

(Support Role)

8.7

Mr. Sunshine

Korean Drama,

2018

, 24 eps

King Go Jong

(Support Role)

8.9

Ugly Miss Young Ae Season 16

Korean Drama,

2017

, 16 eps

Lee Seung Joon

(Main Role)

8.4

The Package

Korean Drama,

2017

, 12 eps

Ham Young Jin [Doctor] (Ep. 3)

(Guest Role)

8.3

Argon

Korean Drama,

2017

, 8 eps

Yoo Myung Ho

(Support Role)

8.4

Goblin

Korean Drama,

2016

, 16 eps

[Shin - Voice special] (Ep. 14)

(Guest Role)

9.0

Father, I'll Take Care of You

Korean Drama,

2016

, 50 eps

Han Sung Hoon

(Support Role)

7.6

Ugly Miss Young Ae Season 15

Korean Drama,

2016

, 20 eps

Lee Sung Joon

(Main Role)

8.2

Wanted

Korean Drama,

2016

, 16 eps

Journalist Jang Jin Woong

(Support Role)

7.8

Babysitter

Korean Drama,

2016

, 4 eps

Pyo Young Gyoon

(Support Role)

7.5

Descendants of the Sun

Korean Drama,

2016

, 16 eps

Song Sang Hyeon [General Surgeon]

(Support Role)

8.8

Madame Antoine

Korean Drama,

2016

, 16 eps

Jo Won Gook (Ep.6)

(Guest Role)

7.5

Bubblegum

Korean Drama,

2015

, 16 eps

Kwon Ji Hoon

(Support Role)

7.3

Ugly Miss Young Ae Season 14

Korean Drama,

2015

, 22 eps

Lee Seung Joon

(Main Role)

8.2

Let's Eat 2

Korean Drama,

2015

, 18 eps

[Prawn Restaurant Owner](Ep.17)

(Guest Role)

8.1

Hyde, Jekyll, Me

Korean Drama,

2015

, 20 eps

Kwon Yeong Chan

(Support Role)

7.3

Legendary Witch

Korean Drama,

2014

, 40 eps

Park Won Jae [Joo Ran's husband]

(Support Role)

7.8

Incomplete Life

Korean Drama,

2014

, 20 eps

Manger Shin from Samjung

(Guest Role)

8.8

Discovery of Romance

Korean Drama,

2014

, 16 eps

Yoon Jung Mok

(Support Role)

7.6

Ugly Miss Young Ae Season 13

Korean Drama,

2014

, 16 eps

Lee Seung Joon

(Main Role)

7.0

Secret

Korean Drama,

2013

, 16 eps

Choi Kwang Min

(Support Role)

8.5

Nine: Nine Times Time Travel

Korean Drama,

2013

, 20 eps

Han Yeong Hoon

(Main Role)

8.5

Time Slip Dr. Jin

Korean Drama,

2012

, 22 eps

Kwon Ik Joo

(Support Role)

6.8
Movie
Title
Rating
Control

0.0

The Spy Gone North

[Security Agent #1]

(Support Role)

8.3

Along With the Gods: The Two Worlds

8.8

The Accidental Detective

Kim Yong Gyu

(Support Role)

8.2

Cart

Section Chief Choi

(Support Role)

7.9

The Admiral: Roaring Currents

8.6

Two Weddings and a Funeral

Kyeong Nam

(Support Role)

7.9

Doomsday Book

[Park Min Seo's Father]

(Support Role)

6.7

War of the Arrows

8.1

Heartbeat

Teacher Moon

(Support Role)

7.8
Special
Articles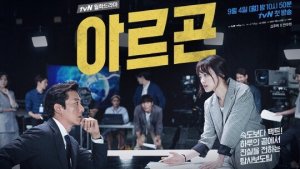 Here are reasons why you should watch this gritty political/newsroom drama from tvN.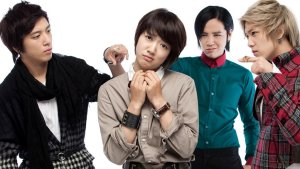 Editorials

- Mar 24, 2018
Asian dramas are full of character archetypes from the naive female lead to the evil mother and rich and arrogant hero. Find out which character you represent the most by taking the quiz!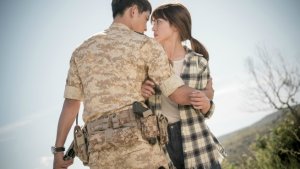 Editorials

- Apr 26, 2016
One user's take on the drama that has taken the world by surprise.