Name: Choi Ro Woon
Native name: 최로운
Also Known as: Choi Ro Un;Choe Ro Un;Choi Ro Wun;Choe Ro Woon;Choe Ro Wun
Nationality: South Korean
Gender: Male
Born: February 16, 2007
Age: 13
Drama
Title
Rating
Pegasus Market

Korean Drama,

2019

, 12 eps

Gab [Young] (Ep. 7)

(Guest Role)

8.4

Arthdal Chronicles Part 1: The Children of Prophecy

Korean Drama,

2019

, 6 eps

Rottip [Young]

(Support Role)

8.5

Life

Korean Drama,

2018

, 16 eps

Jin Woo [Young]

(Guest Role)

8.2

My Sassy Girl

Korean Drama,

2017

, 32 eps

[Heir presumptive]

(Support Role)

7.8

My Little Baby

Korean Drama,

2016

, 16 eps

Hoon Gu [Older]

(Guest Role)

7.5

Flower of the Queen

Korean Drama,

2015

, 50 eps

Heo Young Go

(Support Role)

7.3

Plus Nine Boys

Korean Drama,

2014

, 14 eps

7.9

I Need Romance 3

Korean Drama,

2014

, 16 eps

Joo Wan [Young]

(Support Role)

7.9

Golden Rainbow

Korean Drama,

2013

, 41 eps

Kim Young Won [7th child]

(Guest Role)

7.5

The King's Daughter, Soo Baek Hyang

Korean Drama,

2013

, 108 eps

Kko Mak [Little orphan boy]

(Support Role)

8.4

Good Doctor

Korean Drama,

2013

, 20 eps

Park Shi On [Young]

(Guest Role)

8.4

TV Novel: Eun Hui

Korean Drama,

2013

, 140 eps

Young Shik (Ep. 1)

(Guest Role)

6.8

The Great Seer

Korean Drama,

2012

, 35 eps

Ji Sang [Young]

(Guest Role)

7.2

Big

Korean Drama,

2012

, 16 eps

7.1

My Daughter the Flower

Korean Drama,

2011

, 131 eps

7.5
Movie
TV Show
Title
Rating
Oh! My Baby

Korean TV Show,

2014

, 125 eps

8.3
Articles
Editorials

- Sep 18, 2018
The popular Showtime show's 9th season has just aired so I decided to try coming up with a korean version - take a look!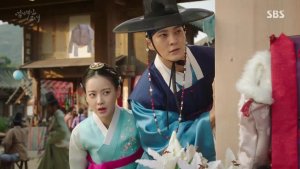 Editorials

- Jun 28, 2017
This 2017 remake of the movie My Sassy Girl is set during the Joseon Dynasty period and is currently blowing people away!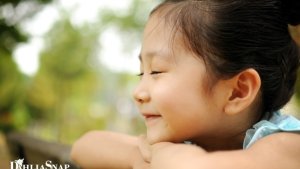 Editorials

- Aug 12, 2016
Find out which 7 Korean Child Stars were highly recommended by MDL'ers...