Name: Shawn Wei
Native name: 魏千翔
Also Known as: Wei Qian Xiang;Shawn Wei
Nationality: Chinese
Gender: Male
Born: April 1, 1987
Age: 32
Drama
Title
Rating
Braveness of the Ming

Chinese Drama,

2020

, 30 eps

0.0

Bright Sword 3: The Lightning General

Chinese Drama,

2020

, 50 eps

0.0

Novoland: Eagle Flag

Chinese Drama,

2019

, 56 eps

Baili Ning Qin

(Support Role)

8.0

Darker 3

Chinese Drama,

2019

, 24 eps

8.4

Nice To Meet You

Chinese Drama,

2019

, 53 eps

8.0

Good Bye, My Princess

Chinese Drama,

2019

, 52 eps

Gu Jian / Master

(Support Role)

8.4

Caught In The Heartbeat

Chinese Drama,

2018

, 40 eps

Lu Ying Bo

(Support Role)

7.9

Flipped in My Youth

Chinese Drama,

2018

, 55 eps

8.2

Midnight Foodstore

Chinese Drama,

2017

, 36 eps

Jiang Da Shan

(Guest Role)

8.3

Fighting Time

Chinese Drama,

2017

, 56 eps

7.0

What a Wonderful Life

Chinese Drama,

2017

, 42 eps

6.5

Beautiful Secret

Chinese Drama,

2015

, 39 eps

Cheng Wei Feng

(Main Role)

7.4

Love of Obstetrics and Gynecology 2

Chinese Drama,

2015

, 20 eps

9.3

Lady & Liar

Chinese Drama,

2015

, 46 eps

Destiny Knot Weaver (Ep.28)

(Guest Role)

7.8

The Deer and the Cauldron

Chinese Drama,

2014

, 50 eps

7.6

Love of Obstetrics and Gynecology

Chinese Drama,

2014

, 12 eps

7.3

Prince of Lan Ling

Chinese Drama,

2013

, 46 eps

Han Xiao Dong

(Support Role)

8.4

Our Love

Chinese Drama,

2013

, 36 eps

7.6

Agent X

Chinese Drama,

2013

, 42 eps

Xu Zheng Fan

(Support Role)

7.7

Swordsman

Chinese Drama,

2013

, 42 eps

Sun Jian Tong

(Support Role)

7.7

The Legend of Crazy Monk Season 3

Chinese Drama,

2012

, 93 eps

8.6

The Bounty Hunter

Chinese Drama,

2012

, 24 eps

Bai Shao Chu

(Support Role)

5.6

The Palace 2: The Lock Pearl Screen

Chinese Drama,

2012

, 37 eps

Aisin Gioro Yinti (14th Prince Xun)

(Support Role)

7.4

The Legend of Crazy Monk Season 2

Chinese Drama,

2011

, 60 eps

Sai Zi Dou

(Support Role)

8.7

Epoch-Making

Chinese Drama,

2011

, 36 eps

Jiang Xian Yun

(Support Role)

0.0

The Legend of Crazy Monk Season 1

Chinese Drama,

2010

, 42 eps

8.4

Detective Tanglang

Chinese Drama,

2010

, 30 eps

7.7

Unparalleled Happiness

Chinese Drama,

0000

, 40 eps

7.7
Articles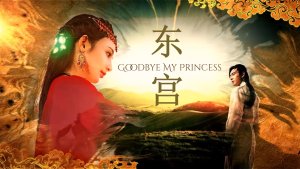 Drama Recaps

- Mar 21, 2019
Abandon all hope, ye who enter here! A tale of love and separation that transcends all bounds. Get your tissue boxes ready for 'Goodbye My Princess'. You'll be needing them.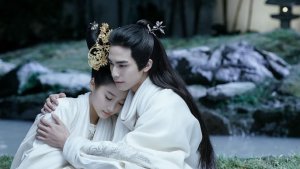 See which Asian dramas will air this winter!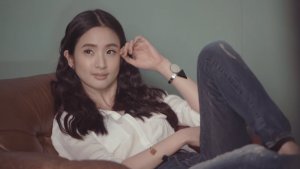 A short introduction to an exceptionally talented and captivating Taiwanese actress who has nothing to prove anymore, her dramas and movies can speak for her.