Name: Hayden Guo
Native name: 郭碧婷
Also Known as: Bea Hayden Kuo;Kuo Bi Ting;Haden Kuo;Guo Bi Ting
Nationality: Taiwanese
Gender: Female
Born: January 16, 1984
Age: 34
Bea Hayden is a Taiwanese and American model and actress, of one quarter white American ancestry.
She has taken pictures for many magazines such as BEAUTY and RAY, as well as participated in many popular music videos, and most known for her commercial for Wrigley's Chewing Gum. As for her acting career, she's known for her role in "Golden Years", "In Case of Love", and her main role as Nanxiang in the "Tiny Times" series.
Articles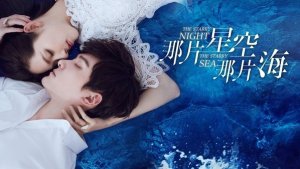 Drama Recaps

- Mar 23, 2017
A human and merman have a chance encounter and later fall in love. Will their love be able to survive, or are they meant to be star-crossed lovers? Check out why you should give this drama a try!