Details
Last Online: Aug 20, 2018
Gender: Female
Location: Cluj-Napoca, Romania
Total Edits: 47,588
Birthday: September 04
Roles:
Join Date: May 6, 2014

Geanina
Cluj-Napoca, Romania
Geanina
Cluj-Napoca, Romania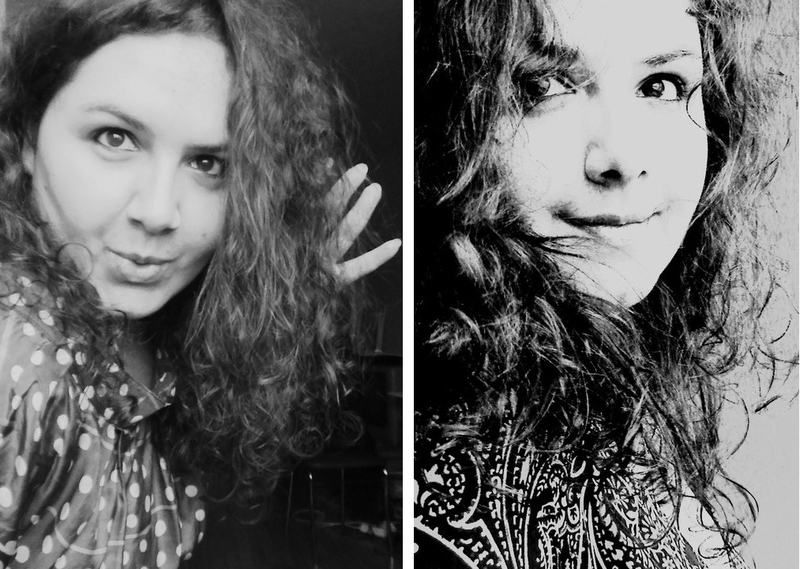 Hi! My name's GEANINA and I'm from ROMANIA (S-E Europe). I'm a Virgo and a Metal Monkey (born in 1980 - you do the math), so sometimes I might be coming off as "too set in my own ways", having strong likes and dislikes, but once you get to know me you might discover I am extremely open minded and prejudice free. I strongly respect everyone's freedom of choice and right to happiness, so don't complain if you sometimes see me sharing stuff / liking things related to LGBT, noona romance or other mature topics. 
First and foremost I can't resist watching quirky movies. But, since most of my friends are artists, I came to love all forms of art in general. I adore dancing or listening to jazz or classical music (Louis Armstrong, Duke Ellington, Charlie Parker, Miles Davis, John Coltrane, Thelonious Monk, Charles Mingus, Nina Simone, Sara Vaughan, Billie Holiday, Ella Fitzgerald) over a cup of black coffee/green tea, as much as I enjoy writing/reading/listening to poetry (playlist here) and striking a conversation with complete strangers wherever I go. People that I RESPECT: Antoni Gaudi, Pina Bausch, Fernando Pessoa. 
Three random facts about me: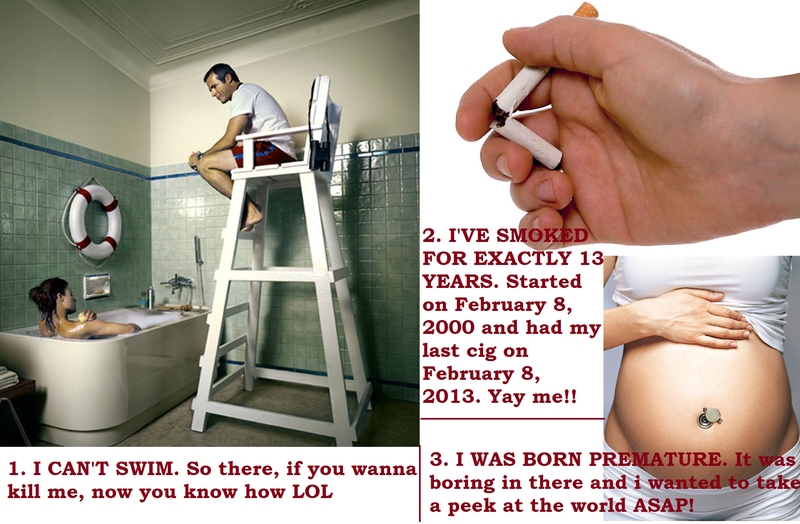 I am a highly analytical person, obsessed with introspection, who majored in journalism/public relations and psychology. The languages that I understand: Romanian, English, French, Italian, Spanish, Korean and a bit of Russian and Portuguese. I love wearing black or red, stand up comedy, interior design, silver jewelry, photography (Steve McCurry & Irving Penn), creative advertising, blogging, dogs, tattoos, daffodils, food art, musicals, psychology, puzzles, vanilla ice cream and eating tons of watermelon. If you care to, you can also find me on FACEBOOK, LIST CHALLENGES, IMDB and YOU TUBE. And these are a few of my favorite quotes: 
Lying in bed would be an altogether perfect and supreme experience if only one had a colored pencil 

long 

enough 

to draw on the ceiling. 
G.K. Chesterton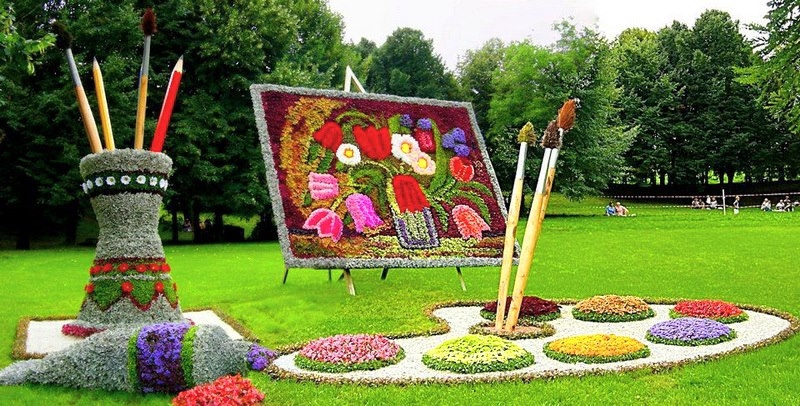 "Be yourself; everyone else is already taken." ― Oscar Wilde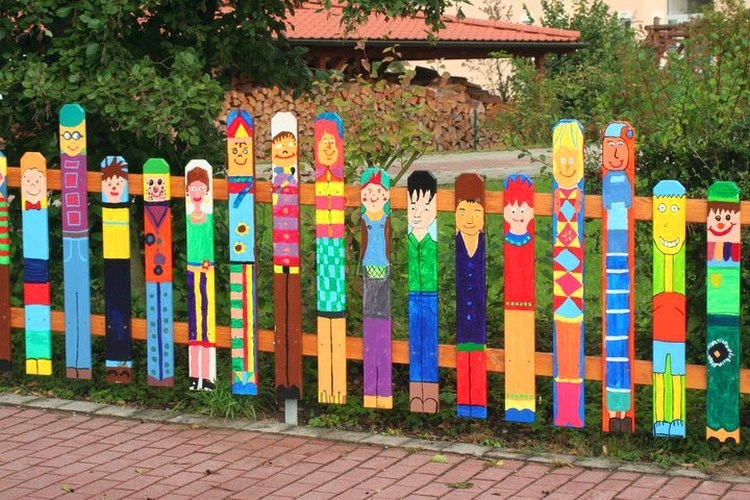 "Don't walk behind me; I may not lead. Don't walk in front of me; I may not follow. Just walk beside me and be my friend."

(

Albert Camus)
"Do I contradict myself? Very well then I contradict myself, I am large, I contain multitudes." 

(Song of Myself by Walt Whitman)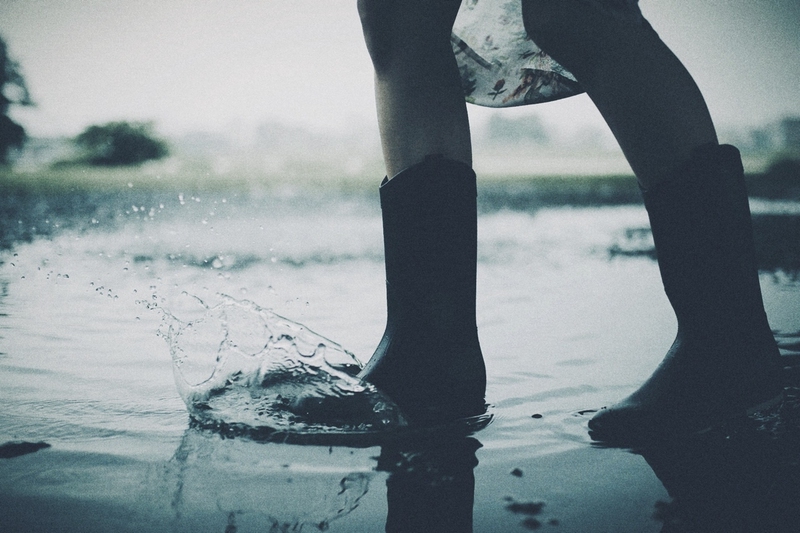 ♥♥♥♥♥♥♥♥♥♥♥♥♥♥

Now, back on point. Being in love with Asian culture, I sort of developed an obsession for Korean cinema over the years, so I am up to more than 1000 movies on my "completed" list. Usually I watch a lot of K & J dramas and movies, I listen to a lot of asian music, I watch lots of K variety shows and read news about everything related to K & J showbiz on a daily basis. If it sounds familiar, feel free to send a F.R., I'd love to meet people who share my interests! 

I usually read / follow these sites:    
DRAMA & FILM: J movies blog ; J dramas blog ; If by Japan ; Doramaworld ; Ritsuno ; Psycho-drama ; Eric ; Darksmurf ; Doramax ; Hanguk Yeonghwa ; Couch Kimchi ; Tangemania ; asiafanatics ; aramajapan ; dramabeans ; koreanfilm.org ; hanbeat ; jsubs ; dramapot ; K-archive ; AsianFilmist
YOUTUBE CHANNELS:
DRAMA: TBS ; FUJI TV ; TV TOKYO ; TV ASAHI ; WOWOW ; TOKAI TV ; KANSAI TV ; NHK ; LALAtv ;
 KBS ; KBSworld ; SBS ; MBC ; JTBC ; tvN ; OCN ;
FILM: Thirtytoes ; KOBIZ ; MAIDIGItv ; CINEMA TODAY ; ORICON ; MOVIECOLLECTIONJP ;
 TOHO ; SHOCHIKUch ; TOEI ; LOTTE ; CJ Ent1 ; CJ Ent2 ; NEW ; FOX ; SHOWBOX ;
MUSIC: 1theK ; CJENMMUSIC ; Mnet ; KoreanIndie ; AVEX ; WARNER JP ; SONY JP ; POYCANYON
MY BIAS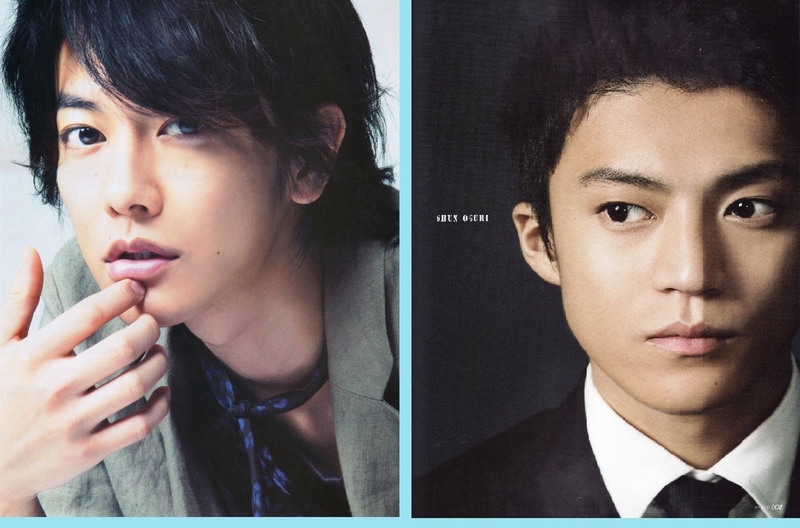 FAVORITE DRAMA & MOVIE PAIRINGS playlist:

01. Yeong Shin & Jung Hoo (Healer)

02. Hae Soo & Jae Yeol (It's Ok, That's Love)


03. Futaba & Hiroki (Soredemo, Ikite Yuku)
FAVORITE MOVIE & DRAMA OST playlist:         

01. Aging of a Beauty - Liu Tao (Nirvana in Fire)

02. Loyal Blood Runs Forever Red - Wang Kai (Nirvana in Fire)

03. When Wind Blows – Hu Ge (Nirvana in Fire)

04. Crying Out - D.O. (Cart)

05. Love Medicine - Joo Won (Good Doctor)

06. Priscilla Ahn - Fine On The Outside (Omoide no Marnie / When Marnie Was There)

07. Daisy - Hey (Daisy)

08. Quietly Telling You - Christine Fan (The Stolen Years)

09. Melody Day - Another Parting (Another Parting)

10. Two Hands - Kang Hyun Min (Que Sera Sera)

11. If we are in love, then... - Han Song Min (The Classic)

12. instrumental (I'm a Cyborg but that's OK)

13. Because I'm Stupid - Kim Hyun Joong (Boys Over Flowers)

14. Every Day - GGot Jam Project ((One Sunny Day)

15. Dream - Shota Shimizu (Nazo no Tenkousei)

16. 

Sentimental Person - Elieen Hu Yang Lin (

Too Late to Say I Love You)

17.

 

Holding On - Jisu (Marriage Contract)

18. Shou Zhang Xin - Della Ding (Prince of Lan Ling)
19. Silent - Na Ying (You Are My Sunshine)
20. I Feel You - Hong Dae Kwang (It's Ok, This Is Love)
21. Best Luck - Chen (It's Ok, This Is Love)
22. It's Ok, This Is Love - Davichi (It's Ok, This Is Love)



♥♥♥♥♥♥♥♥♥♥♥♥♥♥
RECOMMENDED MOVIES
              FAVORITE CHARACTERS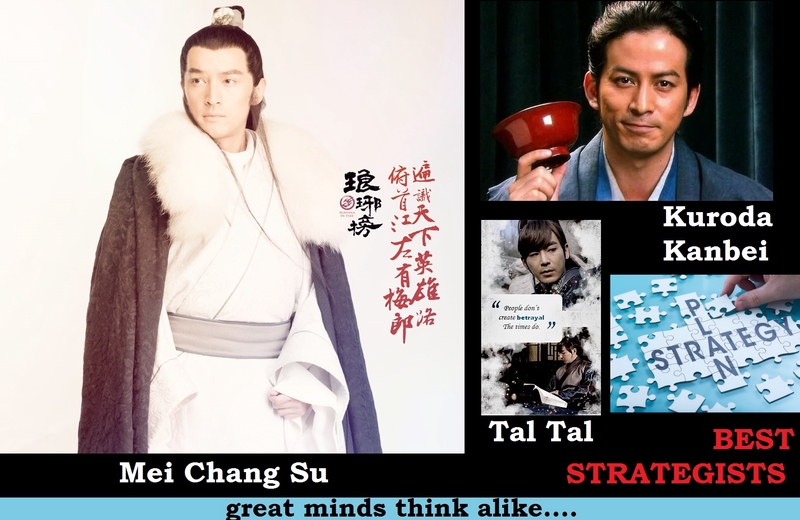 They made me laugh, cry, get excited, swoon, get annoyed, cheer for them, fall in love with them....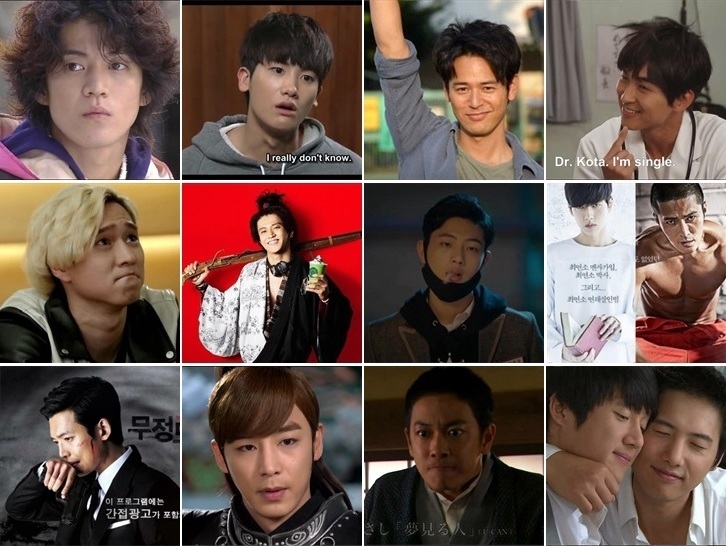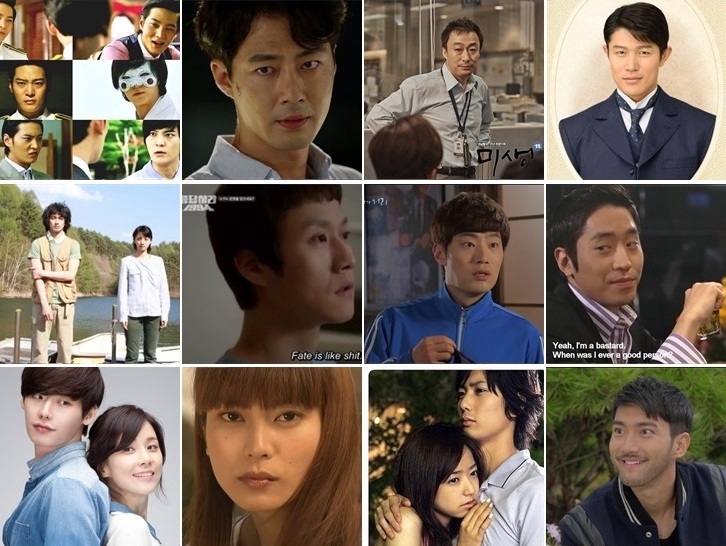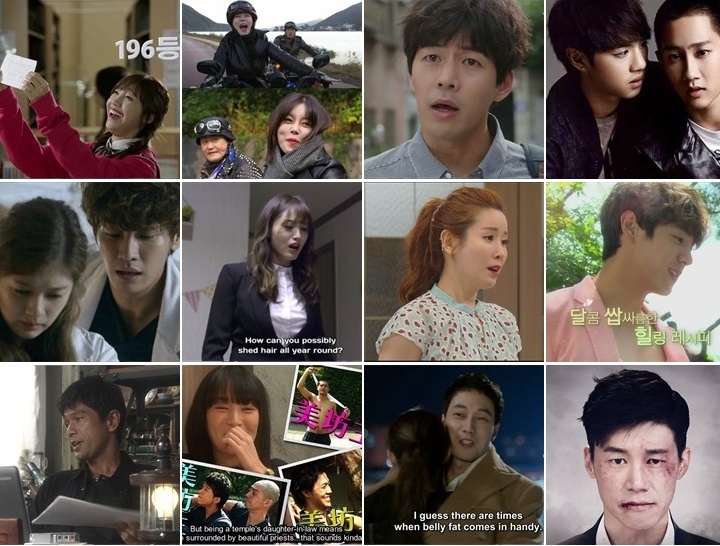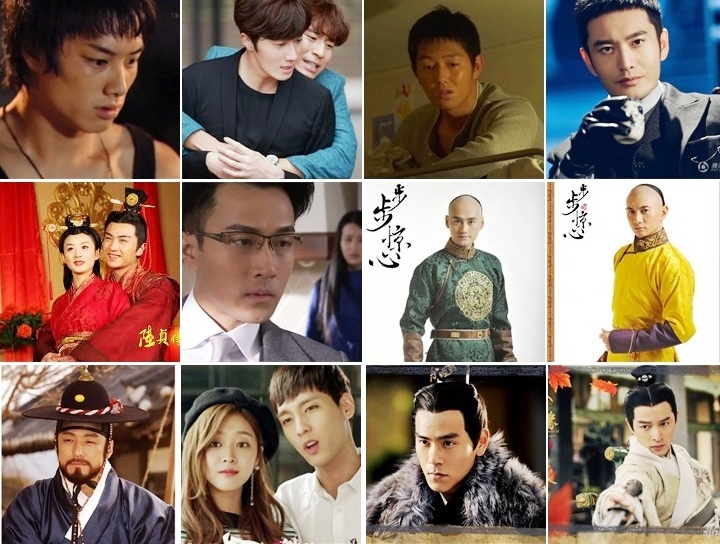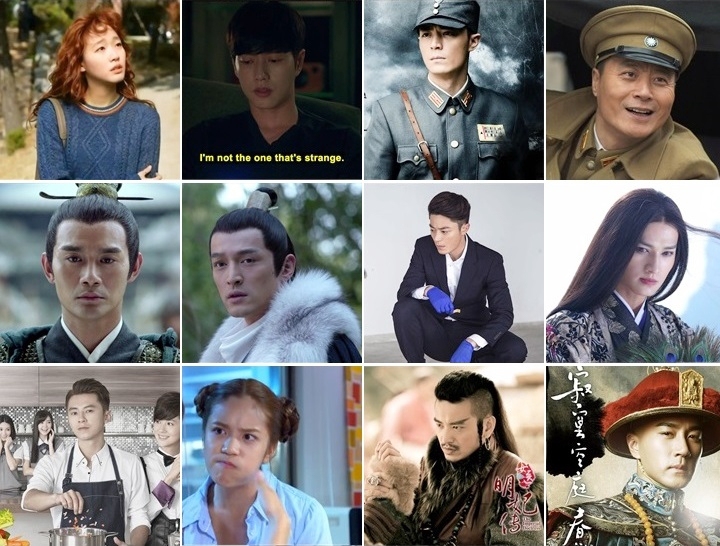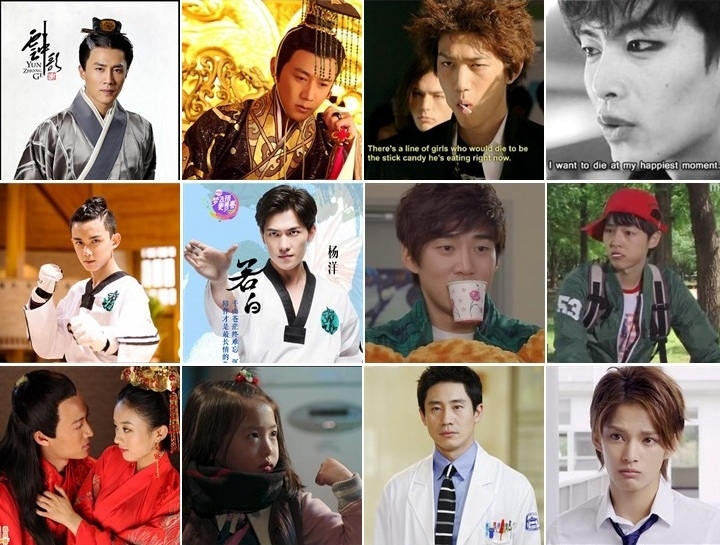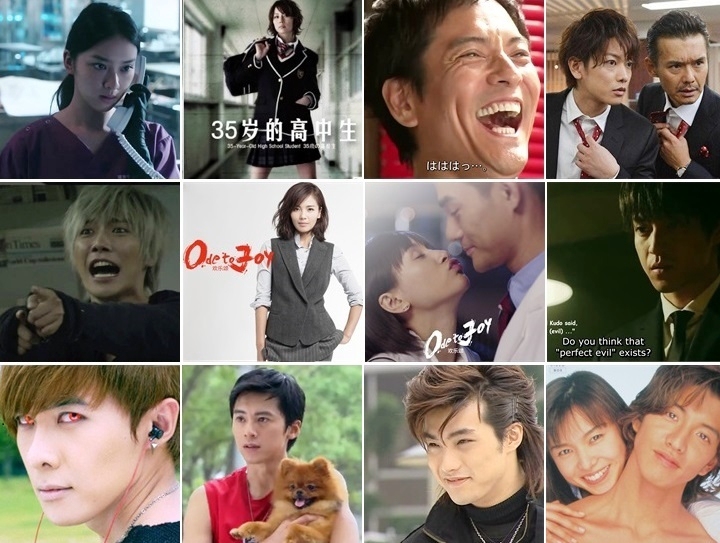 ASIAN SONGS I LOVE - playlist:
     

MY SONGS - playlist:
close ups of following pics in the album "Moments" on my FB page  here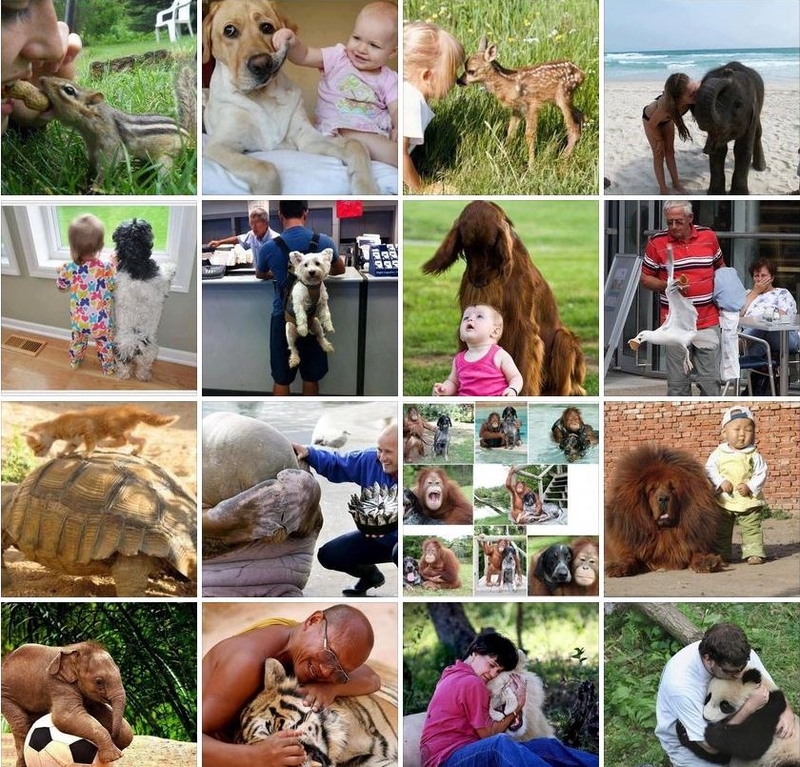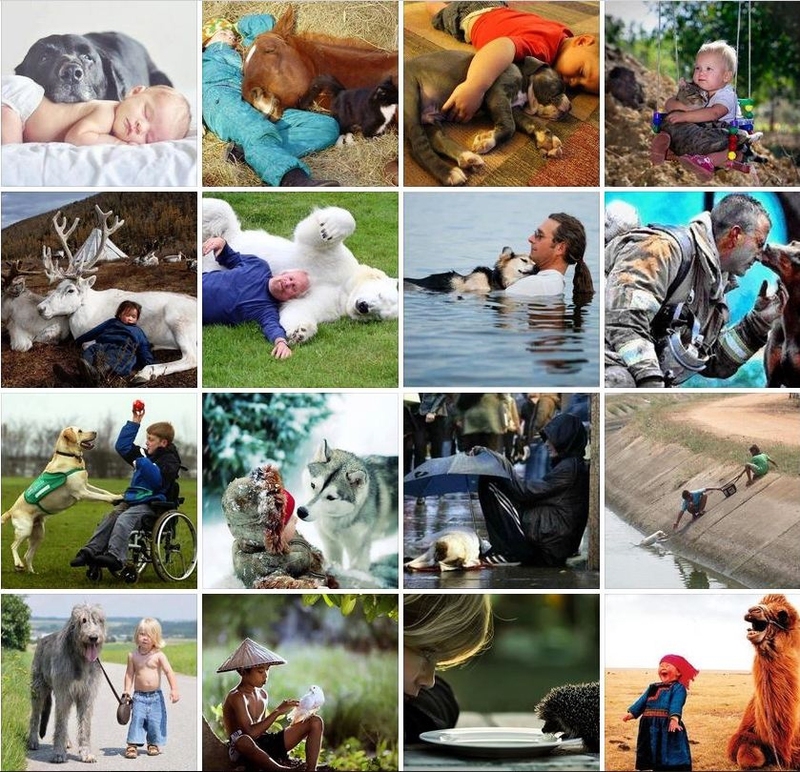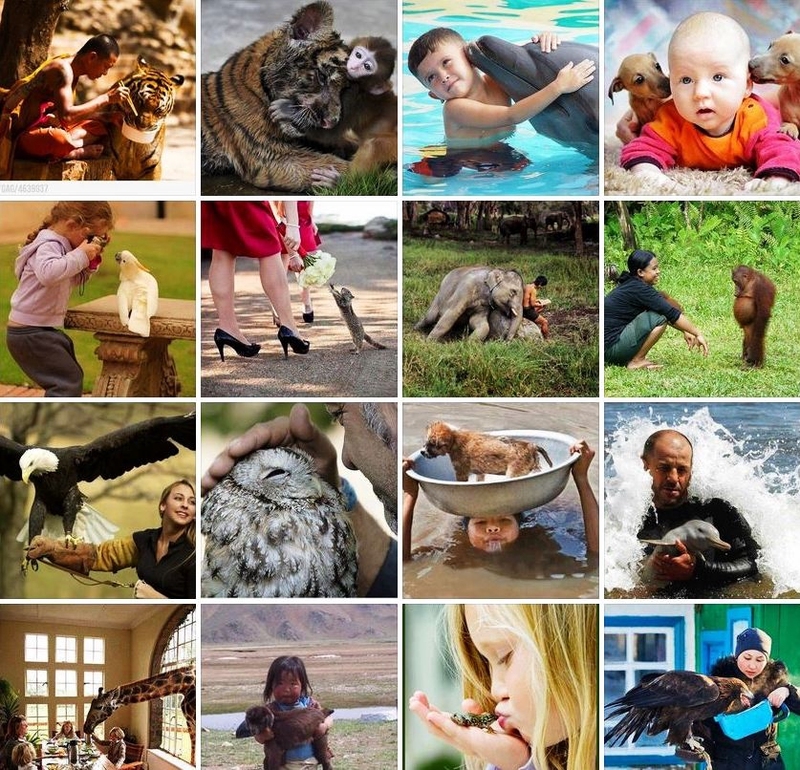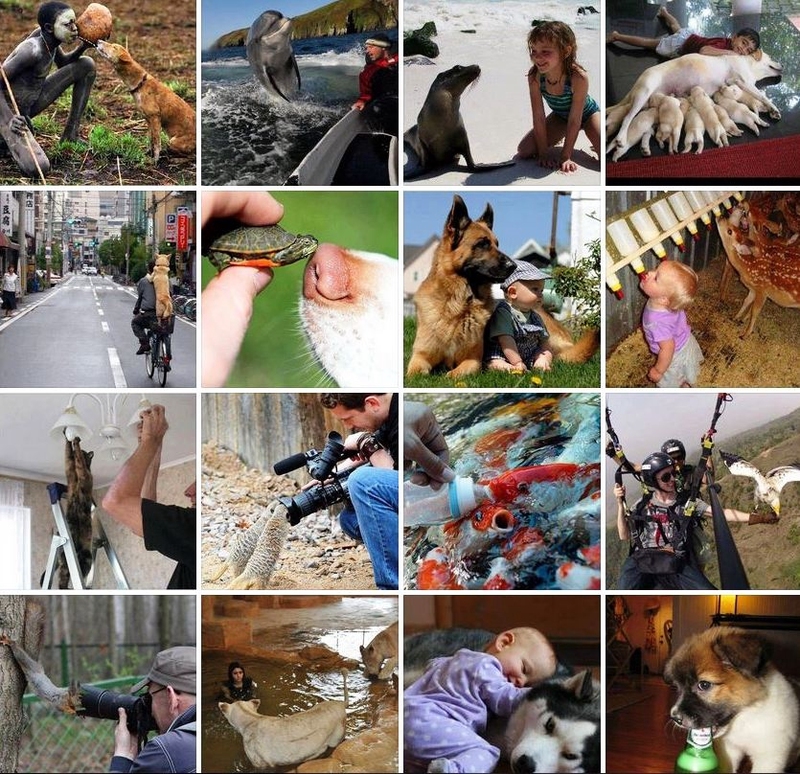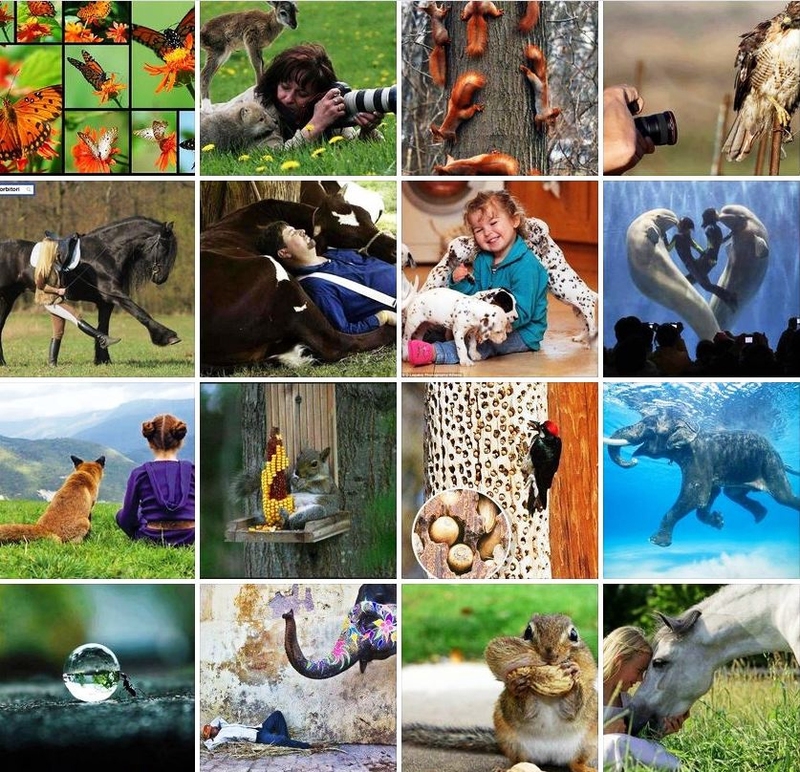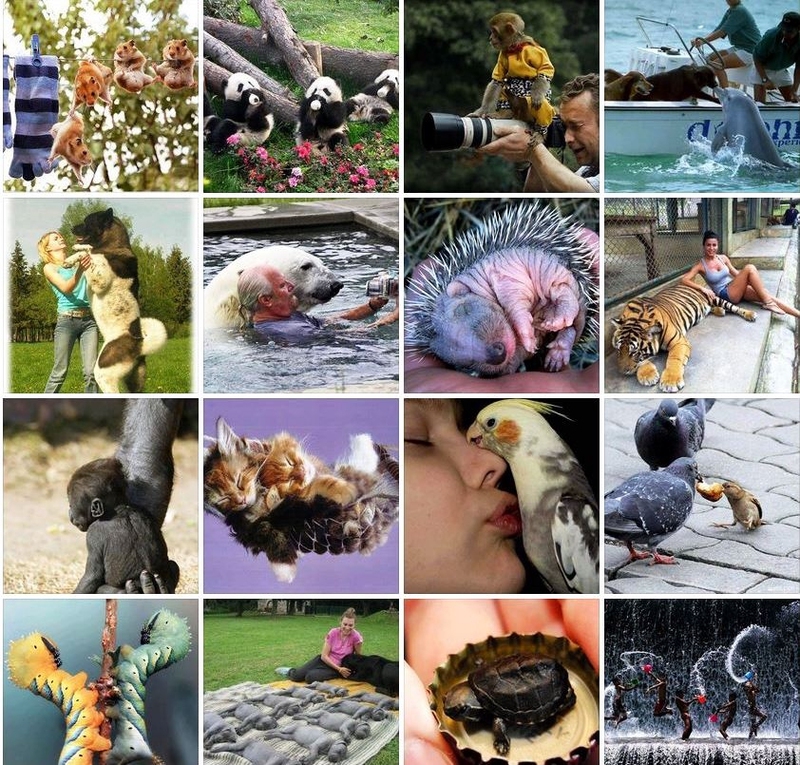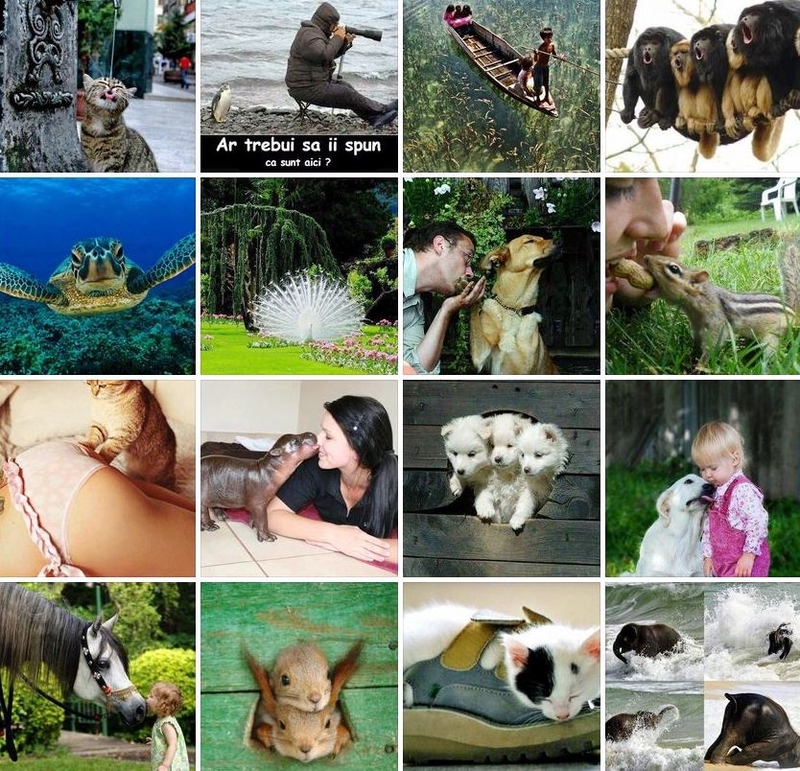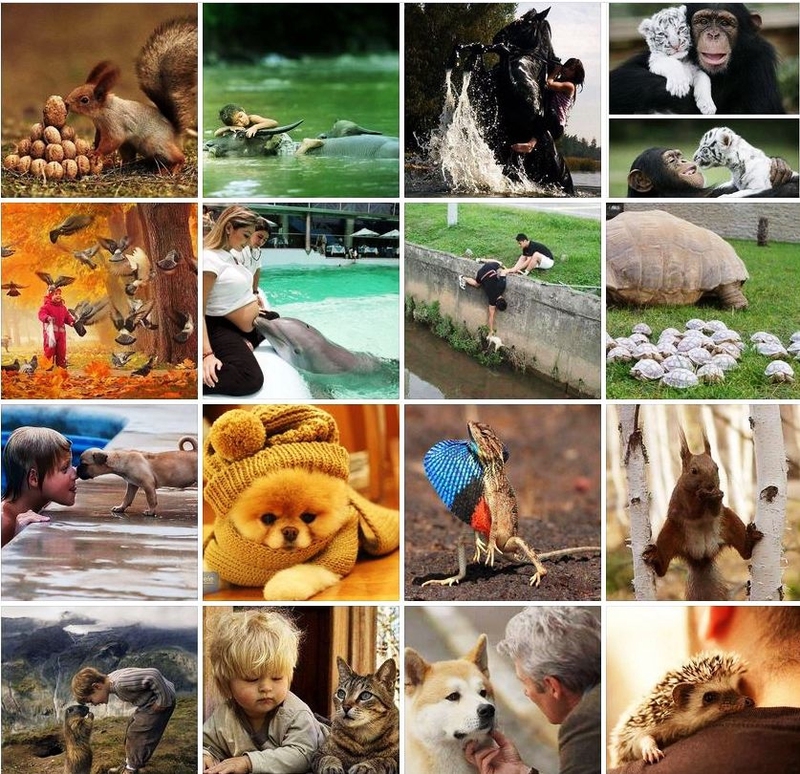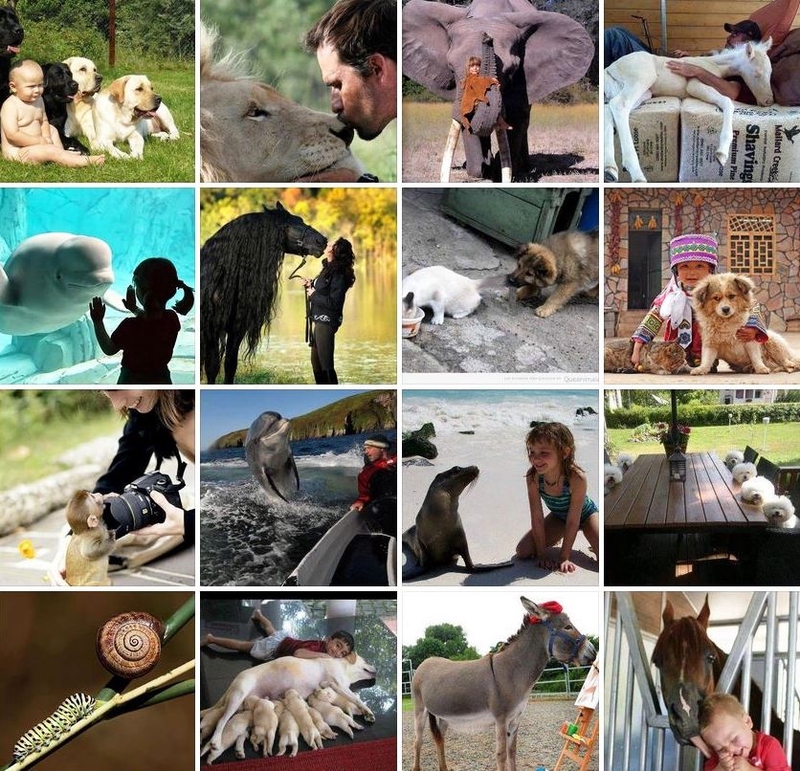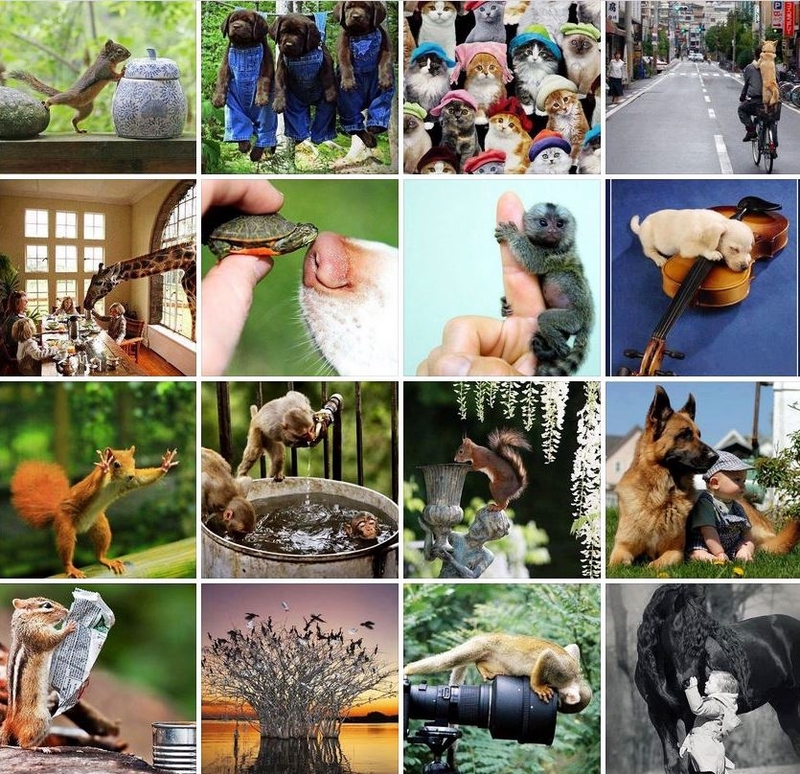 COOL STUFF:

Street compliments ; Optical illusions ; It's Not About The Nail ; The hidden power of smiling ; Sutra ; Danza ; Destino ; Handpainting ; Invention of Love ; Japanese Flip Books ; Famous Last Words ; Hayao Miyazaki - A Tribute ; Ashes and Snow ;
♥♥♥♥♥♥♥♥♥♥♥♥♥♥
You Should Date An Illiterate Girl - By CHARLES WARNKE
Date a girl who doesn't read. Find her in the weary squalor of a Midwestern bar. Find her in the smoke, drunken sweat, and varicolored light of an upscale nightclub. Wherever you find her, find her smiling. Make sure that it lingers when the people that are talking to her look away. Engage her with unsentimental trivialities. Use pick-up lines and laugh inwardly. Take her outside when the night overstays its welcome. Ignore the palpable weight of fatigue. Kiss her in the rain under the weak glow of a streetlamp because you've seen it in film. Remark at its lack of significance. Take her to your apartment. Dispatch with making love. Fuck her.
Let the anxious contract you've unwittingly written evolve slowly and uncomfortably into a relationship. Find shared interests and common ground like sushi, and folk music. Build an impenetrable bastion upon that ground. Make it sacred. Retreat into it every time the air gets stale, or the evenings get long. Talk about nothing of significance. Do little thinking. Let the months pass unnoticed. Ask her to move in. Let her decorate. Get into fights about inconsequential things like how the fucking shower curtain needs to be closed so that it doesn't fucking collect mold. Let a year pass unnoticed. Begin to notice. Figure that you should probably get married because you will have wasted a lot of time otherwise. Take her to dinner on the forty-fifth floor at a restaurant far beyond your means. Make sure there is a beautiful view of the city. Sheepishly ask a waiter to bring her a glass of champagne with a modest ring in it. When she notices, propose to her with all of the enthusiasm and sincerity you can muster. Do not be overly concerned if you feel your heart leap through a pane of sheet glass. For that matter, do not be overly concerned if you cannot feel it at all. If there is applause, let it stagnate. If she cries, smile as if you've never been happier. If she doesn't, smile all the same. Let the years pass unnoticed. Get a career, not a job. Buy a house. Have two striking children. Try to raise them well. Fail, frequently. Lapse into a bored indifference. Lapse into an indifferent sadness. Have a mid-life crisis. Grow old. Wonder at your lack of achievement. Feel sometimes contented, but mostly vacant and ethereal. Feel, during walks, as if you might never return, or as if you might blow away on the wind. Contract a terminal illness. Die, but only after you observe that the girl who didn't read never made your heart oscillate with any significant passion, that no one will write the story of your lives, and that she will die, too, with only a mild and tempered regret that nothing ever came of her capacity to love. Do those things, god damnit, because nothing sucks worse than a girl who reads. Do it, I say, because a life in purgatory is better than a life in hell. Do it, because a girl who reads possesses a vocabulary that can describe that amorphous discontent as a life unfulfilled—a vocabulary that parses the innate beauty of the world and makes it an accessible necessity instead of an alien wonder. A girl who reads lays claim to a vocabulary that distinguishes between the specious and soulless rhetoric of someone who cannot love her, and the inarticulate desperation of someone who loves her too much. A vocabulary, god damnit, that makes my vacuous sophistry a cheap trick. Do it, because a girl who reads understands syntax. Literature has taught her that moments of tenderness come in sporadic but knowable intervals. A girl who reads knows that life is not planar; she knows, and rightly demands, that the ebb comes along with the flow of disappointment. A girl who has read up on her syntax senses the irregular pauses—the hesitation of breath—endemic to a lie. A girl who reads perceives the difference between a parenthetical moment of anger and the entrenched habits of someone whose bitter cynicism will run on, run on well past any point of reason, or purpose, run on far after she has packed a suitcase and said a reluctant goodbye and she has decided that I am an ellipsis and not a period and run on and run on. Syntax that knows the rhythm and cadence of a life well lived. Date a girl who doesn't read because the girl who reads knows the importance of plot. She can trace out the demarcations of a prologue and the sharp ridges of a climax. She feels them in her skin. The girl who reads will be patient with an intermission and expedite a denouement. But of all things, the girl who reads knows most the ineluctable significance of an end. She is comfortable with them. She has bid farewell to a thousand heroes with only a twinge of sadness. Don't date a girl who reads because girls who read are the storytellers. You with the Joyce, you with the Nabokov, you with the Woolf. You there in the library, on the platform of the metro, you in the corner of the café, you in the window of your room. You, who make my life so god damned difficult. The girl who reads has spun out the account of her life and it is bursting with meaning. She insists that her narratives are rich, her supporting cast colorful, and her typeface bold. You, the girl who reads, make me want to be everything that I am not. But I am weak and I will fail you, because you have dreamed, properly, of someone who is better than I am. You will not accept the life that I told of at the beginning of this piece. You will accept nothing less than passion, and perfection, and a life worthy of being storied. So out with you, girl who reads. Take the next southbound train and take your Hemingway with you. I hate you. I really, really, really hate you.
Statistics
376d 17h 49m
ALL TIME
10,140 episodes, 664 shows
104d 18h 19m
ALL TIME
1,405 movies
List Updates
Currently watching

10

/12

Aug 20, 2018

Currently watching

36

/50

Aug 20, 2018

Currently watching

12

/40

Aug 20, 2018

Currently watching

25

/56

Aug 8, 2018