Name: Shiina Eihi
Native name: 椎名英姫
Nationality: Japanese
Gender: Female
Born: February 3, 1976
Age: 43
Shiina started as a fashion model with the great breakthrough in 1995. She debuted as actress in 1999.
Articles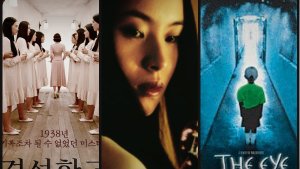 Editorials

- Oct 11, 2015
It's that wonderful time of year when it's necessary to be scared. Here are three films that will scare you into a good time!