Name: Warintorn Panhakarn
Native name: วรินทร ปัญหกาญจน์
Given name: Grate Warintorn Panhakarn
Also Known as: Grate; เกรท; Great;
Nationality: Thai
Gender: Male
Born: March 26, 1985
Age: 34
Great Warintorn Panhakarn is a Thai actor and model. He has starred in numerous Thai dramas. His most recent work and is best known for playing the role of Khun Chai Tarratorn in 2013 Gentlemen of Chutathep Series.
Articles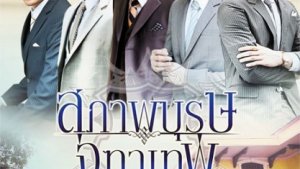 Editorials

- Jun 23, 2014
Are you in the mood for some great romantic Thai lakorns?dramalover123 introduces you the five lakorns of the Suparburoot Juthatep Series. Read inside for more details.