Name: Pongpanu Phupoom
Native name: ภูภูมิ พงศ์ภานุ
Given name: Phanlahaeng Adiphong Bell
Also Known as: Ken; เคน; Thanapoom Pongpanu;
Nationality: Thai
Gender: Male
Born: October 20, 1991
Age: 27
Ken Phupoom is a Thai Actor and is fairly new to the Thai Entertainment Industry. He first debut in the drama Sarm Noom Nuer Tong (Three Golden Men).
Articles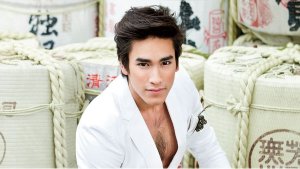 Editorials

- May 14, 2017
These actors are considered the best in Thailand. Check out these cute and commonly seen faces!