Thai dramas (Lakorns) have a lot in common with the Hallmark Channel. 
What do I mean? Well, let me explain... In the USA, there's a TV channel, Hallmark, that features heartwarming romances and family oriented movies and TV shows. The movies are guilty pleasures and addicting to watch but they can be cringe-worthy at times. There's only so much cheesy dialogue and unrealistic love stories a girl can handle. On this channel, not only will you find multiple movies with similar plots, you'll even find the same actors in all these similar movies.
Lakorns are exactly this. Guilty pleasures that star the same actors repeatedly. It's not uncommon to finish watching an airing Lakorn and afterward see one (or both) of the leads starring in another new show. Want to know which Thai actors and actresses are popular? Just look at how many dramas they've starred in. It usually tells you everything! If the list goes on forever, then you know they're popular. 
See that they starred in dramas released weeks apart? They must be superstars! Today I have created a guide to my favorite popular Thai actors and my favorite shows starring them! 
Note: Some of the shows listed might also feature other actors from this list!  
---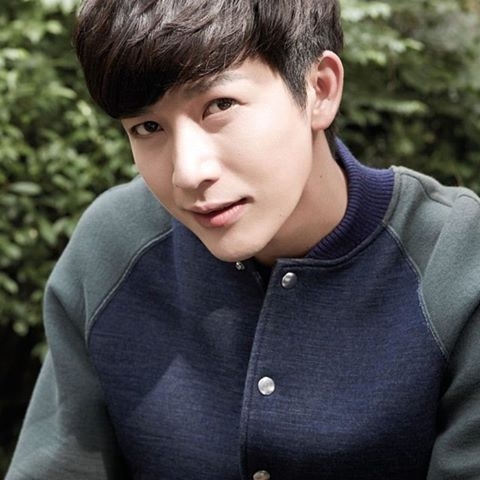 DJ Push is the king of romantic comedies! He was the main reason I decided to give Thai dramas a chance. His smile (and body) are just beautiful! 
Best Shows:  
Ugly Duckling Perfect Match (favorite)
---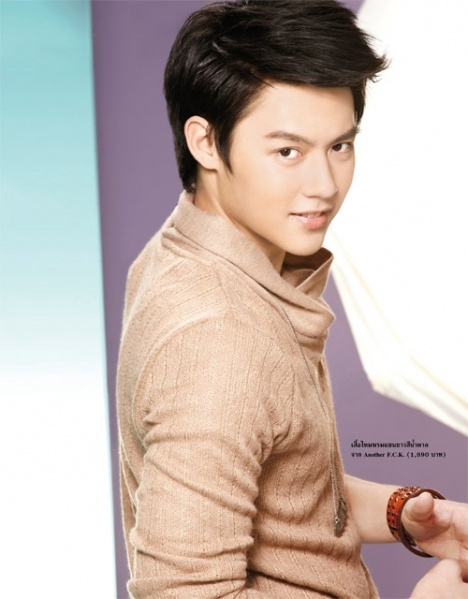 Prin is a very versatile actor. You'll find him in comedies, dramas, mysteries. Basically, you'll see him everywhere! I love him in comedic roles, but after seeing him in Kleun Cheewit I changed my mind. Lawyer/Cop roles are even better! He also stars in a few shows with his girlfriend Kimberly and they're such a fun pair to watch. 
Best Shows:
Kleun Cheewit (favorite)
---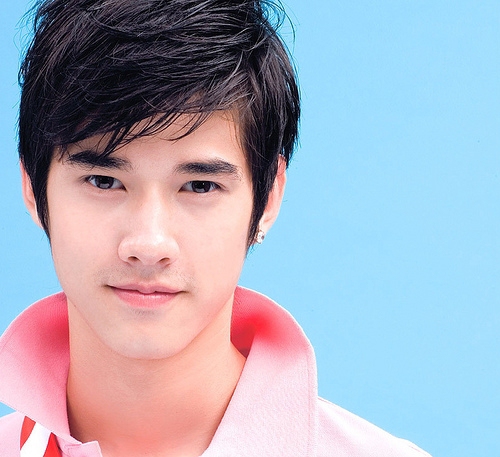 The baby face with a hot body! Sadly, I haven't seen Mario much recently. He appeared in Bunlang Dok Mai this year after a 2-year break from Lakorns. I love how boyish and innocent he looks! This man is filled out and buff but that face just makes you want to pinch his cheeks!
Best Shows:
The Rising Sun Series (favorite)
---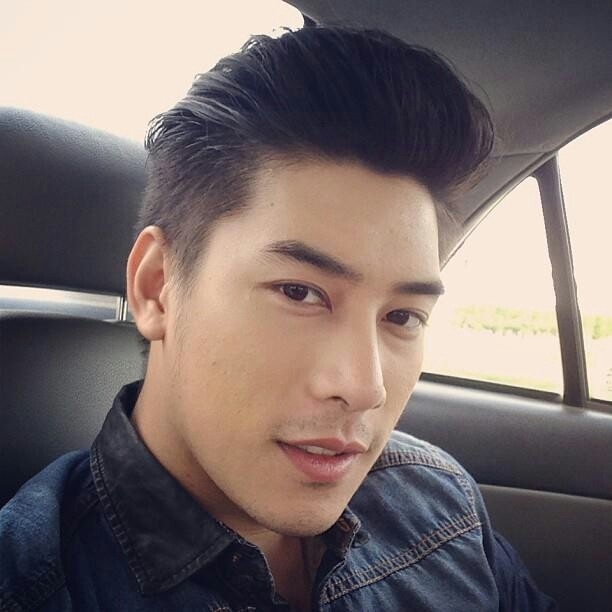 In Korea, there's Lee Sang Yoon. In Thailand, there's Ken. These guys and their dimples! Whenever he smiles, those dimples appear and he goes from being hot and sexy to cute and adorable. He has great chemistry with his co-stars, which always seems to make me squeal and blush. 
Best Shows:
Raeng Ngao (#2 drama, best revenge show ever!)
Dao Kieng Duen (#1 drama, favorite)
---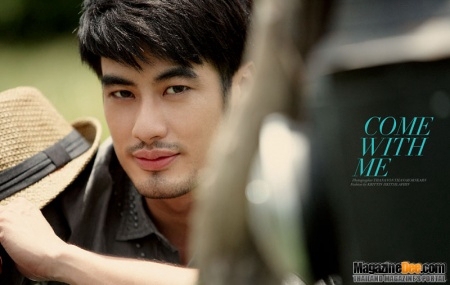 Boy is another versatile actor, but he seems to play a lot of police roles. I love watching shows with him and Matt! When they are cast together, you know it's going to be a good show.
Best Shows:
Porn Prom Onlaweng (favorite)
Fah Krajang Dao 2013 (part of a series)
---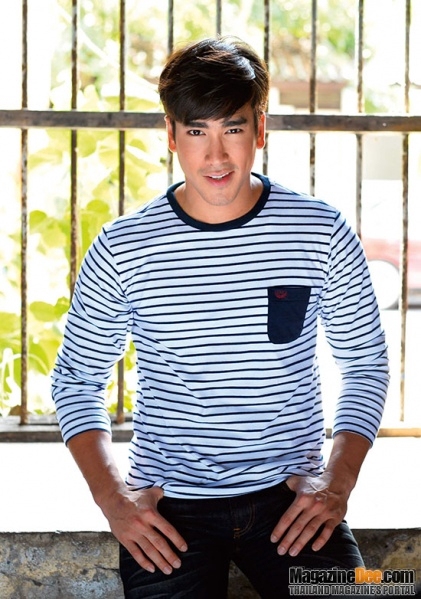 Nadech is an up and coming actor. Unlike the others on this list, Nadech hasn't been acting long (less than 8 years). Also, he stars alongside his girlfriend, Urassaya, A LOT! I don't know if the producers do that on purpose or if its because she's the jealous type. The world may never know... 
Best Shows: 
Lom Sorn Ruk (favorite)
---
For all Full House fans, this is Golf, Mike's older brother. He and his brother look just alike, I swear I thought they were twins! Golf doesn't act much, but he usually stars in more lighthearted romance shows. His shows are great introductions for Thai drama newbies! 
Best Shows:  
Angel Destiny (favorite)
---
Well, that ends another Thai drama guide. Let me know who your favorite actors are! If you would like to read this post and others, check out my blog: LoveKoreana!