The website is currently undergoing maintenance. Sorry for the inconvenience.
Name: Nittha Jirayungyurn
Native name: นิษฐา จิรยั่งยืน
Given name: Mew Nittha Jirayungyurn
Also Known as: Mew (มิว)
Nationality: Thai
Gender: Female
Born: September 21, 1990
Age: 27
Mew is a Channel 3 Thai actress who started her career through her main role in the Suparburoot Jutathep's series.
Articles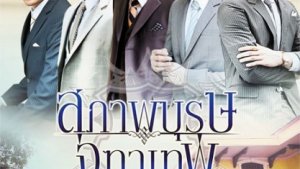 Are you in the mood for some great romantic Thai lakorns?dramalover123 introduces you the five lakorns of the Suparburoot Juthatep Series. Read inside for more details.