Name: Vengo Gao
Native name: 高伟光
Given name: Gao Wei Guang
Nationality: Chinese
Gender: Male
Born: January 16, 1983
Age: 35
Drama
Title
Rating
New Princess Huai Yu

Chinese Drama,

2020

, 0 eps

0.0

Three Lives, Three Worlds, The Pillow Book

Chinese Drama,

2019

, 50 eps

Dong Hua Di Jun

(Main Role)

0.0

Love and Passion

Chinese Drama,

2018

, 50 eps

Ruan Ting Jin

(Support Role)

0.0

Bright Sword 3: The Lightning General

Chinese Drama,

2018

, 50 eps

0.0

Legend of Fu Yao

Chinese Drama,

2018

, 66 eps

Zhan Bei Ye [King of Tian Sha Lie]

(Main Role)

8.8

Xuan-Yuan Sword: Han Cloud

Chinese Drama,

2017

, 58 eps

7.9

Eternal Love

Chinese Drama,

2017

, 58 eps

9.1

Les Interprètes

Chinese Drama,

2016

, 42 eps

Gao Jia Ming

(Support Role)

7.4

The Classic of Mountains and Seas

Chinese Drama,

2016

, 42 eps

7.5

The Ladder of Love

Chinese Drama,

2016

, 69 eps

Chu Yao Hui

(Support Role)

6.7

Ban Shu Legend

Chinese Drama,

2015

, 42 eps

Nan Da Wang

(Support Role)

8.6

The Legend of Zu

Chinese Drama,

2015

, 56 eps

Dan Chen Zi

(Support Role)

7.7

Destined to Love You

Chinese Drama,

2015

, 41 eps

7.9

V Love

Chinese Drama,

2014

, 40 eps

6.5

Swords of Legends

Chinese Drama,

2014

, 50 eps

Yin Qian Shang / Feng Guang Mo

(Support Role)

8.1
Movie
TV Show
Title
Rating
Happy Camp

Chinese TV Show,

1997

, 1039 eps

(Ep. 985)

(Regular Member)

9.1
Articles
Drama Recaps

- Jun 21, 2018
Check out this new currently airing Chinese drama starring Yang Mi and Ethan Ruan.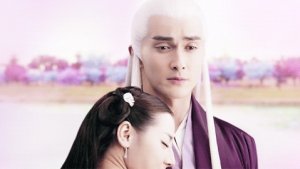 Vengo Gao & Dilraba Dilmurat reprise their roles for "Three Lives, Three Worlds, Three Miles of Peach Blossoms"!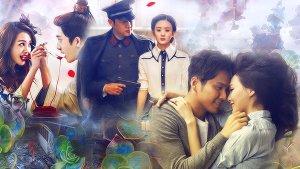 Editorials

- Oct 18, 2017
Want to dip your toes into Chinese dramas but don't know where to begin? Then maybe this article is for you!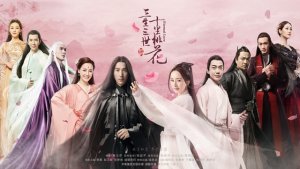 Editorials

- Mar 12, 2017
These 17 things about the most popular C-Drama of 2017 will blow your mind!