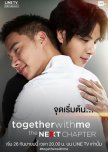 This review may contain spoilers
This series has been a 6 month journey for me since I first saw Together with me and Bad Romance. I fell in love with the characters and had a few months to wait for The Next Chapter. While it didn't meet all my expectations it wasn't all bad.
Pros: The acting in this season was spectacular. Watching from BR to TWM to TWMTNC you get to see how the actors improve which is always nice to see. Max was the standout for me because he played broken like no one else.
You get the OSTs from all the shows and its fun to hear the different emotions and memories each song produces.
There's a resolution to everything.....good or bad is up to you.
Cons: The cheating was a gross gimmick but it made the angst and drama to keep the show going and it did produce some thought provoking actions.
Personally I never liked Farm and Bright so their ending was what upset me the most.
Conclusion: I hope we get another season or a special. These characters are once in a lifetime special and it would be a crime not to see them one more time where everything isn't clouded over by such sadness. Wedding special anyone?
Was this review helpful to you?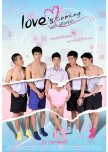 Probably the best gay movie I've ever seen from any country. While the movie spends a good chunk of time on showing us how the friends try to get Gump to admit he is gay, it makes for an entertaining first act. The way the build up is presented to us is cute and while it was generic romance movie stuff it felt fresh. The final act was sweet as it brought the friends back to focus and they again were amazing. They even gained a new friend. Only con, and it wasn't that bad, was the way it looked a little low budget but that added to the charm.
Was this review helpful to you?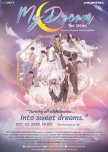 This definitely isn't the type of drama someone should watch if they want constant action or development in the storyline. It's a very slow and subdued show but that doesn't mean it's bad. This felt like a long start to someone with the potential to be very interesting. If you want answers you won't get them as this leaves you with a million questions but with hope for a second season. To be honest my favorite episode is the last as it gives a good idea of what to expect in the future as far as romances and plots.
Pros: The trio of friends are absolutely pure and are the reason to watch. They're all different but the personalities mesh well and they are extremely supporitve and caring one another. The actors give their all to each scene.
Cons: The storyline itself has little movement and leaves the viewer filled with questions. Some serious trigger warnings for the usual rapey gimmicks BLs tend to have and use. Dream is a character I haven't found myself liking because of said rapey vibes and lack of character development but maybe with an explanation it will be better.
Conclusion: It's a show that ends with a promising look to the future and you bet your ass I'm watching whatever comes next.
Was this review helpful to you?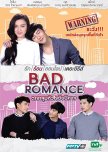 I came to the show right after watching together with me (the prequel which aired second). The first few episodes were good though it was an adjustment as none of the side characters were present for this season except Yihwa who was the shoes focus. The more I watched, the less I wanted to see. The side characters (meaning the friends) were awful and the villains were ridiculous. Everyone was silly and bordered in stupidity while the main characters (Cho, Yihwa, Korn, and Knock) all seemed serious. It felt like the show didn't know what tone it wanted. Whimsical and goofy or romantic. As others have said there is a mystery element and a plot twist. The twist doesn't miraculously make the show better but by the time I realized I was in too deep I wanted to know who the bad guy was. Korn and Knock are a bit stiff here since the actors weren't as comfortable yet, I assume. The chemistry is still there though so if you want to watch just for them it is a tough but sweet ride. For those coming from together with me just proceed with an open mind and some caution. This is a big step down from together with me but worth it to see more of the characters you liked.
Was this review helpful to you?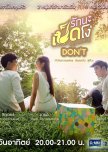 As an almost exclusive BL fan I decided to give this a shot because I liked the leads in Kiss the series. That and I had free time and 7 episodes is a quick show. i rarely if ever give any series a perfect score all around but his one deserved it, everything from the story which had zero holes, to the acting which was intense, to the music which I hummed throughout the whole day, were 10/10.
Pros: The show was short so I didn't need to do all nighters or spend so much time on it. The story was compelling as much as it was funny. My family literally stopped what they were doing to watch it with me and they hate thai shows. The actors had great chemistry and put their all into their characters. Everyone stood out and created a response when on screen. There were no plot holes probably because it was a short and neat project. The production value was visible and ad placement was not as obvious as in other dramas where they do a 5 minute segment.
Cons: It ended? I was expecting Maewnam to wear the box longer than she did but again with only 7 episodes I guess they kept it a fair amount of time.
Conclusion: I hope to see the leads in something together again as I think their chemistry sells just about any story.
Was this review helpful to you?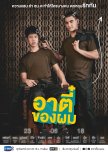 I was contemplating whether or not to watch this series as I had some free time and I love binging series. There were a lot of conflicting reviews but I went in anyways. If you're reading a bad review, take it with a grain of salt. This isn't necessarily an amazing BL or one full of drama and action or gimmicks like other BLs. It's a lot more subdued, kind of gave me My Dream the series vibes. It's a quiet BL and none of the characters feel fake. It's all real, except a few plot points that do feel weird like Mork's illness. I think the main conflict of having someone opposed to their relationship is a little easier to understand since they are younger than a lot of other BL characters. College students or ones already in their workforce make it hard to see them as afraid of their parents. I have to say I wasn't invested as much in Mork and Tee as I was with Morn and Gord. That was a surprising couple that honestly made me smile the whole time even if it never went too far. I was originally going to give this a 7 because that's what I gave Sotus which was good but I didn't particularly like Kongpop and Arthit as a couple. With this I thought the show lacked a bit but Mork and Tee were well performed and likeable so I think this deserves an 8. Give it a try.
Was this review helpful to you?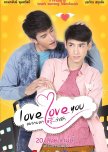 I watched this right after love's coming and I have to say, while I think the first was a better movie overall, I do feel like this one had very good qualities. I liked that they showed a bit more of Nai as I felt like in the first he was rarely there, when he was didn't talk, and the emphasis for the first half of the movie was the friends. While this Gump was "cuter" by some standards I did miss the old Gump. I'm glad the rest of the cast was kept as well and really liked that Soda, Nai's ex was a friend and had a presence in this. Plus she called out Zee and Pid on their romantic potential which yes, it's there!. Great sequel or stand alone.
Was this review helpful to you?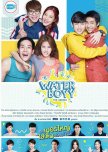 I had heard about this series from comments on other series about how the actors from Waterboyy appeared. I finally decided to check out the series while resting from food poisoning. I want to start by saying this series is not a BL completely as it has several straight couples and unfortunately the BL couple is rarely shown. That being said, as far as a BL story I think it's one of the best. Everyone had natural development as the series progressed. The main couple went from a sligtly tense first meeting to eventually bonding and the main brute of the show (because honestly that's what Waii was) becomes a better person for being with Apo. All of the couples were like that, they brought out the better side of their counterpart.  I think what was most enjoyable was the way all the characters actually interacted. BL's tend to spend a lot of time on cute moments between couples but in this they actually had meaningful conversation. Waii would listen to Apo as he helped cool the other down and ultimately aided in mending the relationship between Waii and his father. Again that was an interesting storyline and what drew me in was the conflicts that were slowly revealed like Min and the new female coach, Min and Fah and Kluay. The dynamics were good as the friends who were meant to be supporting characters all stood out. To be honest, while I like Waii and Apo, I much preferred the scenes with the other club members which usually in BLs unless they too have a romance, the characters are there for comic relief. Put, Sung, and Kluay had interesting stories of their own. There was a classic girlfriend in the way but for once the reason she was around made sense. While this had a nice wrap up I wouldn't mind a second season or spin off just to tie up the stories for those three. All in all this was one of the best BLs out there and is easily above overrated series like Sotus.
Was this review helpful to you?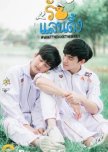 So I ended up watching this because it was suggested from having watched other BL's. I don't want to say that I didn't like this show, because I did but there was just something missing. For 20 episodes, which is on the longer end of shows, the story never really progressed between the two people who were meant to be the main focus. Pop was the main character and I didn't like him. I wanted to skip all the scenes with him. Oat was a lot more likeable but again, they dragged a gambling plot for almost 6 episodes. I get it! He gambles! That being said Oat was much more interesting than Pop as he at least had the "aha, I like him" moment. Pop goes the whole show with a girlfriend he clearly has zero interest in and barely tolerates his romantic interest. I do think this might be to sort of show that not all BLs should be happy endings. What the Duck(fuck) might be trying to deviate from the norm set by other BLs in which case, it did a good job. It's like nothing else.
The other characters were the saving grace of the show. Mo (Pop's gf) was probably my favorite character and her storyline was captivating as she dealt with hazing as a stewardess and her boyfriend basically blowing her off. You root for her more than anyone else.
The other BL couple was also much more interesting. It showed a dark side to BL I had not yet seen. Pree and Rambo started off very sweet and quickly turned so dark. The actors were so good that they immediately drew you in and it was again a unique take on the BL genre. It brought up important topics too, such as STDs. The motivations of these two were also worthy of exploring. Did they really love each other?
Overall it's worth watching because it sets up a pretty interesting universe of characters that you look forward to seeing expand but beware that it is not like all other popular BLs out there.
Was this review helpful to you?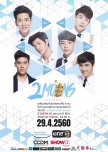 This was my first Thai BL and I think it's definitely a good starter for anyone who isn't familiar with the genre. I found the series off a yt suggestion and was hooked after one episode. The show takes the whole first episode to take off but once it does it's worth it. Some people think the show drags or could have been cut down. I think it could have benefited from being cut down to 11 as I felt like the last episode was pointless except for the big moment which could have been added to episode 11. While I liked the main couple and contrary to a lot of people, didn't think their acting was so stiff, I did prefer the other side pairings and characters more. Ming, Beam, and Forth stand out a lot more than Wayo and Pha, not just with their own romances which are not that developed but personality wise. Forth is what kept me watching after episode one as he just gave off a cool vibe. Ming was hilarious and so supportive which is always great to see. Beam was such a small character who stole scenes just by his presence. I read the novels and know what to expect so here's hoping that season 2 is coming and soon.
Was this review helpful to you?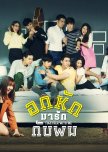 This was the second Thai BL I saw after 2 moons which sort of sucked me into the world of Thai BL. I have to say this has been the best I have seen so far (now that I've got a few more under my belt). The actors didn't feel stiff at all which is something that affects a lot of other series I have seen. The intimate scenes are realistic and even when they aren't being intimate the chemistry fills the scene. I never once cringed at the scenes between korn and Knock. The side characters were amazing. I found myself surprisingly invested in their antics both the silly and the very serious. I particularly liked Yihwa, who had such a special relationship with knock that was so well portrayed. This was the best of the best. For those choosing whether to watch the sequel first (bad romance which aired first) and then this I recommended watching together with me first. You'll enjoy it more and be able to tolerate the sequel.
Was this review helpful to you?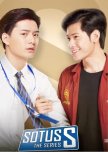 I notice a lot of people prefer the first season. I have to say I like this season a lot more. While I was disappointed with the sotus hazing aspect of the story, the interesting take on the workplace was surprisingly fun to watch. If you go in expecting to see familiar faces such as kongpop's gang and the former hazers, you won't be happy . Again, my biggest problem was the lack of romance between Arthit and Kongpop. For a couple together for years it felt like they were strangers. It can be argued that the tension of hiding is the cause but no. For whatever reason, at least to me. No sparks fly between the leads. It felt like I was watching a painting get together not maintain a relationship. They do warm up slightly by the end. The side pairings, particularly Tew and Dae were well executed and were what kept me invested. I do think the story suffered some transitional elements as time jumped like lightening. The season was an improvement for me and could honestly serve as a stand alone if no one wants to bother watching the original.
Was this review helpful to you?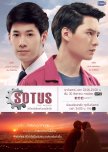 I watched the show to see what the hype was. Arthit and Kongpop and Sotus are huge. I must say that I enjoyed watching the hazing ritual and Kongpop was a charming character. He lead the show easily and I kept wanting to see him defy the system and just do whatever he wanted. The hazers were also entertaining to watch. My biggest issue is that it takes half the series for Kongpop and Arthit to actually start interacting in a romantic sense, not just one off teases and voyeurism. I understood that one liked the other but the chemistry was just not there. The show is worthwhile to get an understanding of Sotus however it isn't a big love story. Maybe that's the charm.
Was this review helpful to you?