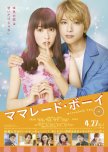 i like how the story run at full speed, going straight to business. really i wish all romance is even half as fast paced as this movie. i dont wanna spend two hours watching frustrating silly misunderstanding just to ssee the leads being together in the end.
also its really commendable and hilarious how they managed throw all those 'wrong', 'guilty' cards from the beginning to right until near the end. i couldnt hold my cringy laugh when they face their parents at the end. tho i ddint expect the truth to be more complicated than i thoought.
the music isnt something i would listen outside the movie but its done its job for the movie.
Was this review helpful to you?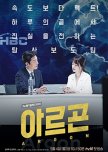 Argon
2 people found this review helpful
edit : add disclaimer --- just in case you think why gave such low rating. i could rate a drama as high as 10 or as low as 1. so a 6 is basically average. i notice some people give 8 for average drama---
the pacing and storyline feels weird for a drama with just about 8 hours screentime. given how many the cases were there it make this drama feels slow and rushed at the same time.
it also have a weird screentime distribution between each cases. i mean like the main plot was introduced at the start then went into hibernation until really late eps with not much development inbetween them. it feels really weird how they give a big main plot at the start but then the following cases have little to no relation to the case big case. its like watching Stranger at the start then switch to Ms. Hamurabi and the switch back to Stranger again for the ending. It just weird man.
i also dont like how everyone in the Argon was like hypocrite (well except yeon hwa).
everyone have a jerk side to themselves and i expect some character development but then by the end of the series it feels like the developments dont any meaning. like no real redemption except for one or two.
last thing and why i decided to write (read : rant) is lee yeon hwa. it make me mad how she is underappreciated by and doesnt give enough credit from her colleague through out the whole series (except by "psycho"). she has done so much and they barely notice or show her anything. i mean most of the case were started to uncover because her tenacity and persistence . and the fact she doesnt get enough screentime despite how important her role. but the funny part is because she is flying under the radar through the whole series she could get the job safely.
Was this review helpful to you?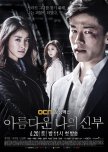 the first two eps are totally slowburn, i mean i kinda understand it necessary for the world building but its still a little bit too much. fortunately im familiar with this kinda thing. the cinematography, the tone keep me going. the flashback help me to understand where and how the characters stand.
i like how this show slowly getting darker and more violent as it goes. another interesting part is faction. this story isnt a straightforward two way fight between our hero and the villain. tho im a bit disappointed in the last fourth of eps. they fricking tune down the dark tone. seeing how hero was built till that point i thought we would get more rage, violent and vengeance. instead the put too much emphasize on money and conspiration. sigh.
music were all on point. totally fit the mood of this show.
Was this review helpful to you?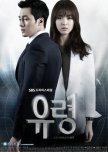 Ghost
0 people found this review helpful
story wise this drama bring nothing new crime/investigation. nothing hadnt been done by any other drama of similar genre. no twist is unexpected in this drama.
one character bother me the most. kang mi character has no other purpose beside being an eye candy, all she has done also could have been done by any other characters, all her word are all just rhetorical bullshit, her character bring nothing to the story.
all those being said, i like the IT aspect of this drama. its at least believable, no such thing as magical technology bullshit.
music is kinda hit or miss. there were guitar shred that bring thrilling vibe and another time there were hiphop music thats kinda out of place.
Was this review helpful to you?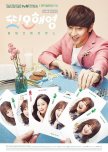 its hard to come by a good comedy romance drama because it tend to be cliche and predictable. most of the time you can guess what would the characters say next or what they gonna do based on their personality/role and the situation. yet this drama overcome all of that. while the scene or situation might seem cliche but id often go "woah thats cool line" or "what a darn thing to do". this drama also managed to avoid useless filler and unnecessary fanservice scene. every scene count for the build up. tension and emotion. and while while it is a comedic drama it has some depth to its story. pretty rare.
there are also many memorable scene like the "drunken french" or "drunk/crazy dance"
the music also complement the drama well
Was this review helpful to you?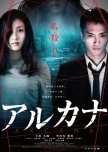 Arcana
0 people found this review helpful
the first 10-15 mins was a bit confusing and puzzling but if you like the kind of movie that throw a bit of everything at the get go and explain what the heck was that later, then this is it. i dont find this movie lacking in detail maybe a bit vague but thats what im into. they keep it short and tell what they need to tell. the plot is also unique, not many movie out there with this kind of story. maybe there is one or two part that was a bit asspull and wtf but they had hinted that beforehand so i guess its fine.
the fight scene is also cool especially the one at the end. they censor the gore scene by making it black and white, plus point for people with weak heart i guess.
and last as i expected i like it best when tao play this kinda dark character.
rewatch value ?? im not one who usually rewatch movie even a good one except for a really few ones
Was this review helpful to you?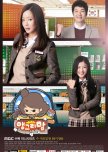 oh god i can feel the cringe down my spine
i was putting it on hold for quite a while after ep1
continue to watch again (ep 2&3) just so i have good reason to drop it from on-hold to dropped
feel like the characters is way too exaggerated and flat. the character, personality, action, and word are like a scarecrow in nurse outfit holding a machine gun.
and did i mention it cringe me to the ground. also no matter how you look at her, her face is that of a 30 yo woman. they should do a better job building it, at least make it a little more make sense and realistic. instead all the justification come out just through other characters word.
and what make me cringe even more is that naive male teachers. i know he is supposed to be the 'good guy' but to me he came out as unreasonably and unnecessary kind, also tactless and clingy.
Was this review helpful to you?