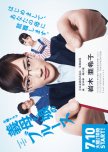 There's so much meaning we can get from this drama about family relationship. Interesting stories with conflicts that usually occur in families make this drama really look very realistic. In addition, the main role's excellent acting ability can bring the characters to each role so that the storyline is very interesting in each episode, especially how the stepmother's true love takes part in her daughter's life even though they have no blood ties.
I like how the supporting roles play their roles with no less good role than the main roles, although some of them don't appear frequently in every episode but each character has a role and gives the impression of a distinctive character.
The background music seemed to describe each story so that we seemed to be taken to feel the feelings of happiness, sadness, despair, and hope of the cast.
Therefore, if you want to watch this drama again, then I will say that this drama is worth watching again. Maybe when viewed from the title of the drama you will think that this drama has a general storyline about family relationships, but in it you will be entertained by the character of each cast that makes this drama have a different story element.
Was this review helpful to you?
I really love stories that contain fantasy. Knowing how a person's mind is a very fantastic ability, but in this story illustrates the realistic things that happen if you have these abilities.
I like how the casts play their roles very well, even though the characters in this drama are not so many, but the storyline explains the story of each of the main characters. The light storyline by focusing on the stories of the main roles is quite capable of describing sadness, anxiety, worries, and happiness so that makes this drama interesting to watch, even though I'm still curious about the other role' love stories ... hahahaha
If you want to watch this drama, then you should also watch the special version and the movie so that you won't be confused when watching it, well, this is just a fantasy story, so all in this story is not real but quite entertained.
Was this review helpful to you?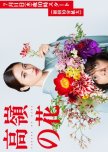 Interesting but..
I started to enjoy Ishihara Satomi since watching her role in 5-ji Kara 9-ji Made, so I like how she acts her role and in this drama, the main roles have acted very well with very good character inspiration, besides that, the explanation about the story seems to teach us to see how good perspectives in fostering relationships are interesting to make us easy to understand.
Even though the storyline is described in such detail by explaining the relationship of each role and clearly tells how to forgive being united in the family so that selfishness, revenge and betrayal can dissolve only with forgiveness, but there are irregularities in the story for me, how can there be a lot complicated of infidelity in their family, especially the affair of a mother with daughter's boyfriend. It really doesn't make sense..Well, for me, 'No thanks, goodbye to you'. Hahaha
Was this review helpful to you?