I thought that would be worst... It was entertaining but the whole drama was kind of disappointing. Any of the characters was really a "social genius"...
With a more mature side, the story could be a very good. But they lost their way so many times.
No trustworthiness ...
Some characters were interesting. Overall they were well pictured.
I don't really remember the soundtrack even if that makes only two days I finished it. Not very good but not too cringy either I will suppose.
Was this review helpful to you?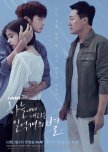 Je n'ai pas vraiment compris l'engouement pour ce drama.
Le personnage principal reste intéressant. Avec un côté anti-héros, il n'est pas juste arrogant.
L'intrigue au début m'a tenu en haleine mais au bout d'un moment y a trop de raccourci, de trou scénaristiques sur des éléments qui pour moi été super intéressants.
Je ne sais pas ce qu'il en ait pour la version japonaise...
Même si l'alchimie pour le couple principal passé très bien, je n'arrivais pas à être à fond.
Les personnages secondaires restent très intéressants. Et les musiques sont pas trop mal.
Je reste donc sur une impression mitigée... Dommage.
Was this review helpful to you?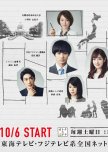 Je ne vais pas vous parler du synopsis mais de mes impressions générales.
Après un long moment sans regarder de dramas (enfin surtout finir) , je me suis mise sur un coup de tête sur celui là. Et je l'ai dévoré, les 8 épisodes sont passés assez vite. Il n'y a pas de temps morts dans l'histoire et l'ost qui poppe vers la fin de chaque épisode, un régal.
Même si je suis un peu rester sur ma faim et n'aurait pas été déçu de voir un peu plus. Les personnages sont plutôt bien approfondies et évoluent au fil de l'histoire. C'est plus un drama social que romantique (si jamais le titre vous porte à confusion).
Was this review helpful to you?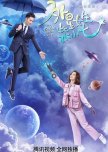 Les premiers épisodes ça pouvait passer. Et il y avait de quoi faire mais c'était cliché et ça n'avançait pas.
Avec un format plus court et des ajustements dans le rythme et la réalisation, ça aurait pu faire un truc sympa.
Et s'il vous plaît dans les dramas ne mettait pas de fantastique si vous n'avez pas le budget pour les effets spéciaux.
Dans l'ensemble l'acting passé plutôt bien.
La musique sans mettre désagréable, elle ne m'a pas transcendé.
Clairement je ne le reverrai pas, car en Drama chinois il est facile de trouver des choses similaires si je veux me mater une romance.
Was this review helpful to you?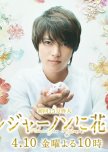 It's a good adaptation. But some characters should have a better treatment. And I agreed with people saying the first part of the drama was more interesting than the second part.
Acting/Character :
They succeed to make me like Sakuto as an innocent/childish character and hate him when he was full of himself.
I don't know if it's me or the actress or the acting direction. But I didn't like Haruka I found her emotionless.
Sakuto's friends deserved to have a bit more of exposure.
In general way, romantic storylines didn't make sense.
Music was good but not exceptional.
(Spoiler: stop forgiveness toward relatives who can't be forgiven. It may be the fourth drama where I see it and that pisses me of.)
Was this review helpful to you?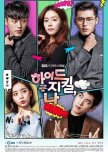 Mais qu'on t'il essayé de faire ? Tout n'est pas à jeter mais ce n'est pas bon. Y a des longueurs des bouts d'histoire qui sont sans intérêts. Je pense qu'un côté plus psychologique aux propos du Drama et au traitement des personnages ; et une véracité plus poussé sur les sujets abordés, auraient pu en faire un meilleur ensemble. Après ça se laissait regarder.
Ce n'est pas trop mal joué pour ce que c'est.
La musique m'a in supporté, mais bon ça ce sont les goûts et les couleurs.
Was this review helpful to you?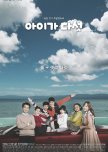 En tant que occidentaux l'intérêt de ce genre de drama est moindre. Et de plus je dois être trop jeune pour être le public ciblé.
En tout cas, le drama en général tout en faisant l'apologie du mariage, il le rend détestable. Et dans ces dramas familiaux tout est dans le paraître et même si on essaye de te peindre un beau paysage et un bon fond sur l'amour avant tout.
Ce drama tire sur les ficelles du genre et malgré quelques bonnes intrigues/scènes, ce n'était pas suffisant pour me le faire vraiment aimé.
Was this review helpful to you?
This review may contain spoilers
Pour une histoire comportant des retours dans le temps, ce n'est pas mauvais. Il était facile de s'attacher aux personnages.
Mais malgré ça et au fait que je me sois prise aux jeux des sentiments de chacuns.
Ça manquait sur certains points: le personnage principal même s'il est attachant et très bien interprété, il lui manquait de la profondeur.
On se retrouve encore avec le problème de destinée de chacun des couples du drama. Ce qui fait que les fins possibles sont prévisibles.
Et le plus gros point noir pour moi c'est la fin. Où on n'essaye de nous résoudre tous les problèmes moraux. Mais dans le fond on se retrouve avec 2 protagonistes avec 2 mémoires différentes. Et comme on est dans un monde où tout est beau, ils refont les "mêmes enfants" comme par miracle...
Mon esprit trop cartésien n'a pas supporté.
Question bande son, je n'ai pas détesté mais aucun ost m'a transporté.
Was this review helpful to you?