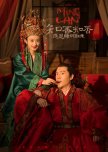 This review may contain spoilers
In this series I really had a love-hate relationship. I could not wait for the next episode but sometimes I really wanted to flush him. First the chemistry / love between the main characters was just so nice to see. But then a bad thing..minglan was even so smart but was so stupid to her own man.De love between grandmother and 5th sister was so heartwarming to see.Minglan her in-laws was too bad also the devil women remained much to long in the series.
The whole series was really nice to see though I would rather have seen more about the marriage of molan. I would not want to look at this series myself again, just because for me the bad people stay in there too long. Another plus minlan her servants were really super sweet to her .. And the end was very nice and happy. Sorry for my bad English but you must have seen this series
Was this review helpful to you?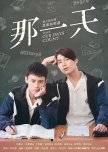 This review may contain spoilers
Well here we go. I was really crazy about this series. Everything was in it and I could not wait until the next episode. I always had a good feeling with the history series. But then suddenly you feel where it goes and really I was just sad about it.
I know that it is reality and I know that a happy ending can be impossible. But I watch series because it gives me a good feeling and there is enough misery and I don't want that with a series either. That's why I thought I was safe with history.
I thought the story was good, I thought the players were good, actually I thought everything was very good. So highly recommended, I'm definitely going to watch it again, but not the last 2 episodes. prefer the second pair. The second pair is so incredibly good.
the last episode was in my opinion that, after gu his death he never got over it and he was saying goodbye to everyone. He told his best friend that he is going to the mountain to see him again. And I think that he can no longer cope without gu.I understand the parents on the one hand but why arrive with a girl?
Overall a really good drama with a sad end,again i will rewatch it untill episode 10.And i will wait with a other new history to watch untill i know when it is a happy end.
Was this review helpful to you?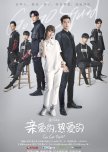 This review may contain spoilers
Just finished this series. I really had a love /hate affair with it. First, the maincouple was really great, but why did they dress the fl so badly? I also thought the flashbacks were just too long and too much. I really liked the game element, but unfortunately I didn't see enough of it.The friendship in the kk group and the old friends were really outstanding.Loved that part.The romance ,for me, was not that great.It took i believe 20 episode ore more before they kissed.The fl was in the beginning really stupid and annoying,i was happy that she changed a bit.The members of the kk group were fun to see but some were there and just acted cold.Maybe some day i will watch it again but only for the friendship and not for the romance.
Was this review helpful to you?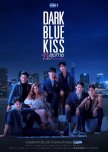 This review may contain spoilers
First of all I love bl series, she can appreciate almost all of them. But unfortunately dbk is disappointing. Tay and new are a good couple for me but in this drama they are disappointing. There is no chemistry between them and it feels forced. Kao was really annoying. I give this series a higher rating for mork and sun. Although that was not great much better than pete and kao.Mork had to express more and sun was sometimes a pathetic man.But I wanted there more came from them. So I wouldn't look at him again. Too bad.
Was this review helpful to you?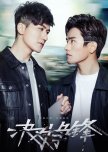 This review may contain spoilers
Just to fall with the door in the house ... terrible in 1 word.I might have thought something of bl in it but there is just really nothing. When the series started I immediately hated pei. What a nasty guy that was.The things he did were just horrible. Unfortunately he stayed that way and there were a few episodes where I liked him but that was actually too little. Furthermore, the ex wife did not add anything. No chemistry, no romance at all. While advance braverly, no more bl was , the chemistry splashed.
So for me I would never watch him again. I didn't even notice the music. Most players were so forgotten. Even some storylines were not solved properly in my eyes. A father who only thinks of his own and when there something happened, everything is forgiven. No, unfortunately I hope to see a nice bl series again soon with real feeling in it. They don't have to touch each other but you have to feel that they like each other.
Was this review helpful to you?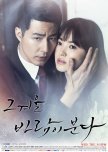 This review may contain spoilers
I watched this series in 2 days. It was a series where I really had a few question marks. It was very nicely filmed and the actors were great in one word. The 2 main characters were so good that you just felt it. I actually hated nobody but 1 and that was se ra.I only thought when she came, fast forward.
The storylines were actually very strong although I thought it was a pity that it was said so late that it was fake, certainly because the love between the two was so obvious. My biggest flaw in this series was the crying. .On a given moment I really thought, stop now but we know. I have not seen that in a single series. music was nice but I wouldn't look at it again so soon. It is definitely recommended
Was this review helpful to you?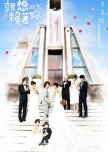 This review may contain spoilers
I see a lot of series lately and this is one of the worst for me anyway. In the beginning I thought something nice different Find a lot of series myself from history to school drama. All those faces she pulled and I didn't find her a strong personality. Then the second lead actress. Boy, say she had to introduce a famous actress but I only saw a nagging and manipulative woman.He was in love with her from almost the beginning, but only at the end did they get something. So I really didn't like it. Romance, I didn't like it either. The children were nice to see and the protagonist was the only one I was for. watched.
Was this review helpful to you?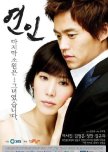 Lovers
0 people found this review helpful
This review may contain spoilers
This drama was very promising. I enjoyed the first 8 episodes. After that it went downhill for me. At first I thought the main star was great, but the further in the series the more terrible I found her. She was just a crybaby with no opinion of her own . She kept bumping after him while he had a girlfriend who was also pregnant. The protagonist was really a very nice guy to see.
But to keep going back and forth between the two women and his pregnant girlfriend in such a way as to stick to the line was the trick for me. No matter how sexy he was for me, he should have ended just alone, by the way. just like her. I did not care.
it actually did not interest me anymore. I really like Mafia / Gangster to watch but this was just not for me. I did read many good reviews so just try it .But dont get annoyed bij the main leads.
Was this review helpful to you?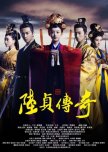 This is my first review so I hope to tell it a little bit clear. Firstly a great series. Everything that belongs in a historical drama is in it. The only thing that really disappointed me is that the protagonist was so terribly naive and sometimes just stupid .I love strong women but she was that in my eyes niet.De love is really good to feel between the main players. The bad people were really bad too ... otherwise the costumes were really beautiful. I recommend this series really but the downside is the stupidity of the protagonist. Music was very nice and I would sometimes look at it but not the whole series. I've kept going more of a series like the story of yanxi palace.
Was this review helpful to you?