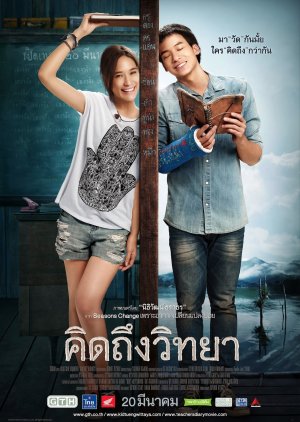 I was not disappointed with this film. It not only met but exceeded my expectations!

What I love about this film is that it is an unusual love story, events don't unfold as they traditionally would. You become very invested in the characters and root for them -- you're happy when they're happy, you're sad when they're sad.

Bie Sukrit Wisetkaew and Chermarn Boonyasak did a fantastic job with their roles. Bie captured his awkward, determined, charming character perfectly and Chermarn truly embodied the down-to-earth woman looking for something real in the midst of her traditional life.

If you want to watch a film that will make you feel good, watch Teacher's Diary!
Was this review helpful to you?