Annyeong 
❤  (안녕)
*this page is constantly being updated,
there is never a final draft*



❀
Before we get started...
I

don't tolerate hate

 so if that's why you're here, bye bye!

ッ


First, a little bit about me:


My name is Adeline Juliette but please call me AJ. I am 16 years old and I live in the United States.

I have Emerging BPD (Borderline Personality Disorder) which affects my relationships with people so please be understanding of me! I am half american, half korean but I have never lived in N/S Korea and have little to no knowledge of politics, customs, places etc so asking me will be wasting your time :)

I grew up around kdramas but only found cdramas and tdramas 1 year ago.

 I watched kdramas a lot with my mom when I was young but dropped them and didn't go back until I was 14. I didn't understand the simplest things like love or other peoples sadness until I started watching them again and was able to laugh, cry and relate. Kdramas basically changed my life :)


↓  EXO is my favorite kpop group  ↓
 (I am a huge EXO-L and can tell/show you all of the members off by heart even in MVs)
P.S. IU is my favorite singer-songwriter

I like writing information for a drama on MDL. Give credit if you use mine. You'll know it's my work because it will always say 'Source: AJ at MyDramaList'

Check out my awesome commentary @ Disqus: https://disqus.com/by/disqus_adelinejuliette/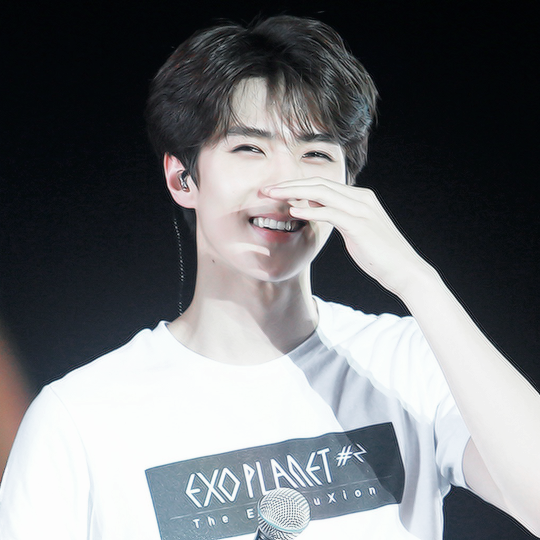 My OTP  
♕ ♔
Jin Ki Joo & Jang Ki Yong


✧          See my playlist          ✧
☼          ☼        ☼         ☼         ☼       ☼        ☼       ☼
My favorite song (August 2018)


Favorite kpop groups & artists:

EXO > Forever my cutiepies

(Bias: Sehun)

IU (Lee Ji-eun)

Red Velvet

(Bias: Joy)

Gugudan

(Bias: Sejeong)

Wanna One

(Bias: Kang Daniel)

BTS/Bangtan Boys

(Bias: Jin)

BigBang

(Bias: G Dragon)

INFINITE

(Bias: Woohyun)

BoA (Kwon Bo-ah)
Favorite Female Characters:
Do Bong-soon
Strong Woman Do Bong Soon

Chae Young-shin / Oh Ji-an
Healer

Jeon Seol / Ryu Soo-hyun
Chicago Typewriter
Favorite Male Characters:



Lee Kang-doo
Just Between Lovers

Kim Min-kyu
I'm Not A Robot

Come And Hug Me
Favorite K-Drama Couples:
Lee Kang-doo & Ha Moon-soo

Just Between Lovers

Yoon Na-moo & Gil Nak-won

Come And Hug Me

Hyun Tae-woon & Ra Eun-ho
School 2017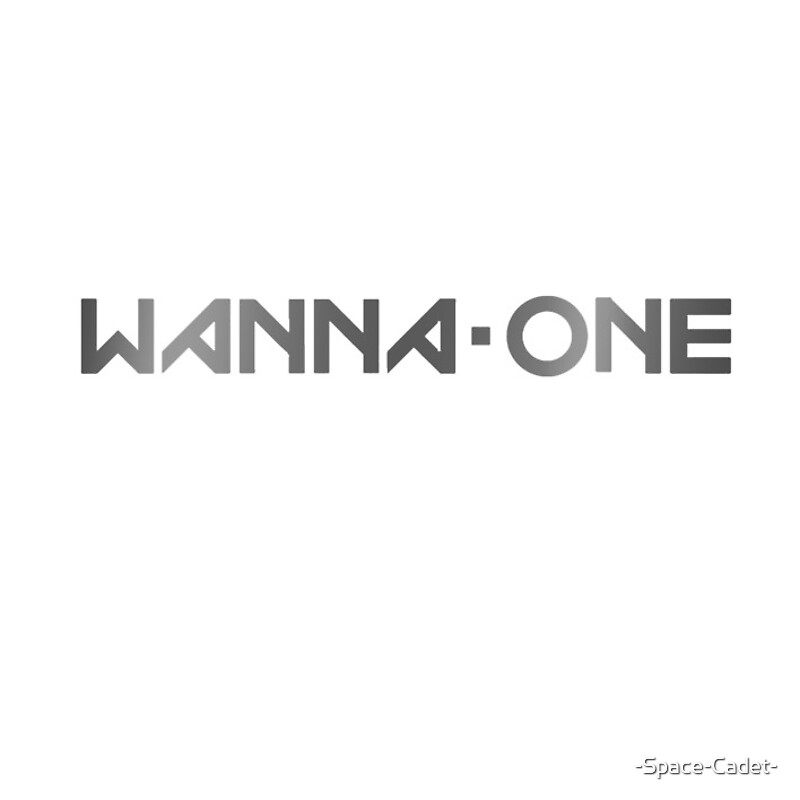 What I'm watching:
(August 2018 update)
Time

Just Want to See You

Thirty But Seventeen

My ID is Gangnam Beauty

Mr
 Sunshine

Witch's Love








My favorite k-drama quote of 2018!

❝When you're sad, cry. When you're tired, hug.
That's how we live. Holding back comes next.
When you've tried all you can and nothing works,
that's when you hold back.❞



~ Come and Hug Me ~


My must haves in a dramas:
I'm not very picky and I will broaden my horizons, but if what I'm watching doesn't show this,
it's going straight to my 'Dropped' pile.
Strong Female Lead: I hate a female lead that is wimpy, hides behind people and doesn't know how to stick up for herself. My only exception is character growth from 'weak' to strong.


A unique storyline: If you're gonna make a cliché drama like 'The Undateables', at least add in a twist that I haven't heard of before. (Example: Killers Son x Victims Daughter in Come and Hug Me <3)


Character development!!: I don't want the characters to remain the same throughout. I expect some emotional growth, like becoming stronger, facing fears or becoming a better person (Heo Joon Jae from Legend of The Blue Sea is a perfect example of character development.)


A plot that keeps my interest: I hate it when a drama starts out good but fizzles out halfway or to the end. :(


Favorite genres:

           Romance ✔      Law ✔     Thriller ✔    Childhood Friends ✔
   
 Mystery ✔       Good OSTs ✔     Fantasy ✔       Comedy ✔


Least favorite genres:

Horror ✘        Too much cheesy romance ✘        Medical ✘  
   
Tragedies ✘      Predictable dramas ✘     No clear plot ✘


✧  ✧  ✧
My waiting list:

- Terius Behind Me release
- The Life Planner release
- The Third Charm release
- IU in more romance dramas as female lead
- Jang Ki-yong in more romance dramas as male lead


✧  ✧  ✧
Currently my favorite k-drama of 2018!
(Come and Hug Me)



☾ ☾ ☾


Currently my second favorite k-drama of 2018!
(What's Wrong With Secretary Kim?)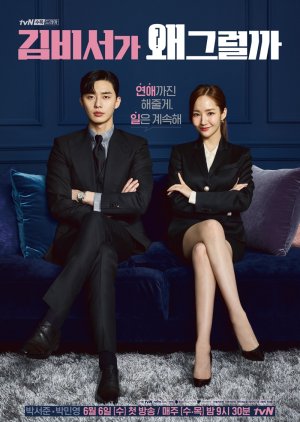 ☾ ☾ ☾
My most anticipated drama of 2018!
(Are You Human Too?)


✧  ✧  ✧
Shows airing that I am currently loving:
| | |
| --- | --- |
| | |
| Thirty But Seventeen | My ID Is Gangnam Beauty |
actually me 
Statistics
46d 5h 2m
ALL TIME
1,207 episodes, 75 shows
List Updates
Currently watching

4

/24

8 days ago

Currently watching

6

/16

9 days ago

Currently watching

12

/40

9 days ago