If you're still experiencing technical difficulties, please report it
here
.
Hi everyone! I'm Raichyl! It's nice to meet you!
여러분 안녕하세요! 제 이름은 레이철입니다! 만나서 
반갑습니다!
So I started watching K-drama's spring 2016 and listening to K-pop in summer 2016. I started watching Korean Drama's when I was browsing on Netflix, bored, and I clicked on 12 Years Promise (Wild Chives and Soybean Soup)! Unbeknownst to me, that was my start into all things Korean. 
I love dramabeans when watching a tv show because if you're ever confused and they have the show, you won't be afterward! 
Getting down to it, my main favorite dramas are…

(Flower Boy Next Door, You've Fallen for Me, Circle, Reply 1997, Father is Strange, and Hit the Top)
I also love movies…

(Beauty Inside, Hot Young Bloods, Codename Jackal, Werewolf Boy)
My favorite (Korean) actors are…
I'm a big fan of Park Shinhye (Heartstrings, Doctors, Pinocchio, You're Beautiful, My Annoying Brother, Flower Boy Next Door, Tree of Heaven, and Heirs), Han Hyojoo (The Beauty Inside, Always, Cold Eyes, Post Man to Heaven, W-Two Worlds, and Love 911), Jung Somin (Playful Kiss, Can We Get Married, Twenty, My Father is Strange, D-Day, and Alice: Boy from Wonderland), Park Bogum (Reply 1988 and Love in the Moonlight) and Yoon Shiyoon (Hit the Top, Flower Boy Next Door, and Mirror of the Witch)!

For Chinese, Japanese, and Thai dramas and movies, the favorites list is sort of short... 
(Full House, Kiss Me, Paradise Kiss, Koizora, Never Young 2, Love O2O(Movie and Show) , Witness)
I really love the Itazura na Kiss storyline and I really have no idea why…

Miss in Kiss (Taiwanese), Itazura na Kiss (Japanese), Playful Kiss (Korean), Kiss Me (Thai)
         


****There are only three things that can make me drop a drama.****
1) Amnesia Plot. 2) If I'm three episodes in and playing games on my phone rather than paying attention because I'm bored. 3) Second Lead Syndrome. 
When I rate, there really is no clear guide as to what it gets. I honestly rate based on feeling, but know if it's in the 8.5-10 range, I really did enjoy it. If it's a 10, I fell in love with the drama completely.
I like variety shows! Return of Superman, Weekly Idol, 2 Days 1 Night, Running Man, King of the Masked Singer, Singing Battle, Roommate, Knowing Brothers, and Duet Song Music Festival. 
I'm also a shipper...
I love when romances go my way and hate it when they don't! I have a tumblr and a youtube channel where I expresses my inner fangirl over all my lovely ships! :
Now for the Kpop section..
My start in Kpop came later than dramas because I actually wasn't aware of it until a few months after.

My first group was CNBlue!
I accidentally discovered them while trying to find the Heartstrings OST and then fangirled that he was actually a singer in a band and there were a bunch of songs by him to listen to! But over time, Jung Yonghwa moved to be my bias wrecker and my bias became Lee Jonghyun.
M

y bias group is

 

방탄소년단 (BTS)
I actually refused to listen to them at first because I have no idea.. but after I listened to Danger- I was hooked. I have no bias in this group because I have come to love them all... I call them my golden group. Though I do love interactions between RapMon and Jin and Jin and Jungkook.

Monsta X is my second bias group.
I actually didn't really care about them whenever my friend put them on the shared playlist but then I watched the Good Girl Bad Girl video and Minhyuk captured me... but as I got exposed to them Wonho took over and became my bias!
 VIXX is my third bias group
They were the first boy group I was exposed to with Chained Up.  Leo was my bias but now he is my bias wrecker and N is my bias. Those two together make me laugh nonstop, especially when Leo calls N "oppa" to get his way! >.<

ASTRO is my current find 
My bias is Cha Eunwoo because he was too cute on Boomshakalaka (variety dance show) and I swore up and down I wasn't going to listen to groups with 2000's babies in them because it's just to young but talent is with all these groups and they deserve a chance.. so they win.

Seventeen has also surprised me
I'm obsessed with Boom Boom and Don't Wanna Cry. My Bias is Wonwoo and my wrecker in Woozi and the S.Coups is my wrecker's wrecker and Jeonghan catches my eye non-stop too..
Lastly, Highlight (formerly Beast)

I actually stopped paying attention to them because they just didn't catch my eye completely but I loved their music so I still listened from time to time and then they left their company so I thought they disbanded but they came back and when I watched Boomshakalaka, Gikwang was there and I fell in love with him and didn't realize who he was and then when I figured it out, I started listening to Highlight (again) and so I'm devoted haha.

***One thing that I agree with though, no matter who your bias is, if you don't love all the members, it's hard to be a good fan because it's all of those members that make the groups we love possible. So make sure to spread the love to all of the members!*** 
I honestly have many groups and bias's and the list could go on forever, so I'll list only some briefly! I love these groups too and I feel really bad for the underdog groups who are really good but just not finding the timing to make their mark, so check them out! 
Got7, FTIsland, BTOB, BAP, Trouble Maker, Winner, Epik High, Cross Gene, and Nu'est ... Trust me, there are many more, especially soloists like… Jung Joonyoung, Roy Kim, Jung Eunji, Sleepy, Augst D, IU, and Eric Nam, etc...

If anyone has any drama or kpop recommendations, feel free to leave them!
Since I'm more into Korean Dram I feel lost when It come to Chinese, Thai, and Japanese Dramas and/or movies so I'm always open to recommendations!
I think that is everything… I can't think of anything else really.. so send me request if you'd like! I love having new friends!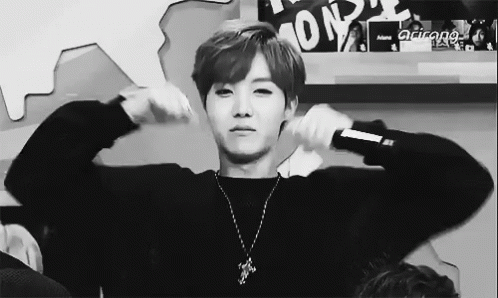 *all gifs are found on Tumblr and belong to their respective owners
Statistics
83d 3h 55m
ALL TIME
2,316 episodes, 153 shows
5d 1h 59m
ALL TIME
70 movies
List Updates
Currently watching

8

/9

4 days ago

Currently watching

4

/16

6 days ago