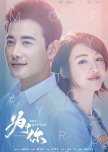 -----Story-----
Absolutely loved the story. I really enjoyed how everyone's stories were interconnected. I think it was really well executed. Having all these different stories going on and then all of the characters interacting, I was on the edge of my seat at lots of times wondering where the next twists and turns of the story would be. Although often times, some twists you fear for may not happen, the lack of said twist really gives you that feel of relief and happiness when watching this show. I'm really happy with this show's storytelling.
The story starts all the way in the past and depicts the development of the characters over the years. I think it was very well done. You can really see how the characters evolve and grow from their youth to their days as seasoned adults. It's really enjoyable.
-----Acting/Cast-----
Luo Jin is doing what Luo Jin does best. He's really, really amazing.
Zheng Shuang just acts cute and stuff as per usual, but I think she did a good job.
As for other characters, I felt that they were quite good as well.
-----Music-----
The show does a great job of playing music that fits the year in which the story's setting is currently in. I found a lot of song choices to be quite good. The opening theme "Dream it possible", the Huawei consumer brand song was a very great choice for the show. I'm not sure if Huawei sponsored this show, but I really liked the song. The songs that were also specially made for this show are also quite good.
Use of various backing tracks indicating certain emotions was done very well throughout the show.
-----Rewatch Value-----
I usually simply don't rewatch shows. You can't really trust me on this section.
I felt that the show was very good. I feel like I would have no problem rewatching this with a friend.
-----Overall-----
I really, really enjoyed the show. I come from the reddit r/noveltranslations community and absolutely loved seeing the back story behind how Tang Jia San Shao got to where he is today. I was on the edge of my seat the entire show wondering what sorts of things happened in his life to bring him to writing. I don't know if this show is his exact autobiography, but if it is, it's completely mind-blowing the journey he took to be where he is today.
This story is quite inspirational. Work hard. Fall down. Get up. Work harder.
It gets a 9/10 from me overall, but in terms of whether or not you should watch it, I give it a 10/10. Watch it.
Was this review helpful to you?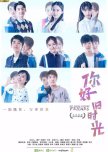 This review may contain spoilers
-----Story-----
Growing up in a Chinese family, there were so many points of the show that really resonated with me. This show really brings a lot of Chinese culture to the table. I truly, truly enjoyed that aspect.
The depiction of parent, children, and teacher interactions were quite well done. So many different angles of parenting were covered and so many different resulting children personalities. The clashing of these personalities is portrayed very well.  There's a lot of insight in the show about how students are brought up in China and how the system shapes them into who they will become.
The depictions of high school students facing things like relationship issues, academic accomplishment, and their futures, the show really does a great job with fleshing out the students' progression from the beginning to the end of their days as a student. This show goes into some really heavy material as well. I found myself helplessly crying as it was so moving.
Rather important for me, I'm so grateful that this show dedicates time to life after all their struggles in high school. It gives us closure and doesn't just end with some happily ever after, after high school is over. Life's not over after high school.
-----Acting/Cast-----
I'd have to say, there was nothing notably bad for me. I really liked the actors. Their acting was often very moving so I'd have to say it was very well done.
-----Music-----
Arguably, no song felt memorable from the show. None. However, I believe they do the music very well in this show because each scene that needed to hit home hard, is backed by music that seemingly perfectly pairs with the emotions the scene is trying to convey. The music was definitely excellently done.
-----Rewatch Value-----
I'm not really much of a person who ever rewatches anything so my rating for this is rather arbitrary. I think there are a lot of takeaways in this movie. Lots of cultural stuff to be learned, lots of moral lessons, and lots of motivational stuff in this movie. I highly doubt I would watch the entirety of it again, but there are definitely scenes in the show that hit home. There are scenes worth watching again. The movie also links the beginning all the way to the end really well. Often times I found myself thinking, I needed to go back to watch some scene again that had some foreshadowing that I didn't quite remember but it was prominent enough that it left a mark in my mind. It's really a good show. I'm certain many would rewatch it again.
-----Overall-----
I come from the background of being a Chinese American millennial. This show truly did resonate a lot with me. I might not have been born in China and gone through the exact same system as theirs, but I was brought up with similar cultural aspects and similar parenting aspects. If you're someone in this demographic, this show is pretty much  a must watch.
From the beginning till the end, this show was amazing.
~~~~~~~~~~~~~~~~~~~~~~~~~~~~~~~~~
~~~~~~~~~~~~~~~~~~~~~~~~~~~~~~~~~
~~~~~~~~~~~~~~~~~~~~~~~~~~~~~~~~~
~~~~~~~~~~~~~~~~~~~~~~~~~~~~~~~~~
~~~~~~~~~~~~~~~~~~~~~~~~~~~~~~~~~
~~~~Sort of Spoiler-ish Review Stuff~~~~~
~~~~~~~~~~~~~~~~~~~~~~~~~~~~~~~~~
~~~~~~~~~~~~~~~~~~~~~~~~~~~~~~~~~
~~~~~~~~~~~~~~~~~~~~~~~~~~~~~~~~~
~~~~~~~~~~~~~~~~~~~~~~~~~~~~~~~~~
When they show the characters in the end during the last 2 episodes, the time after the Gaokao, It's almost like they didn't even try to make the actors look their appropriate age which is about... 31? Maybe it was symbolism to show that they, despite all the years, are still like themselves from their best time. Their days of the past. But it was just kind of like... hmmm...
Another thing about the ending is that Chinese women age 27+ are called leftover women. The women as depicted in the show are already 4 years-ish older than this age and they're still not married. To me, this was the show kind of fighting against that notion that women who don't marry early are leftover unwanted goods. I really liked that. Times are changing in China.
Was this review helpful to you?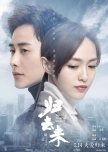 -----Story-----
The synopsis is highly, highly misleading.
The way the actual story goes is like...
A couple of episodes to set the stage for the story...
Skip all the way until like episode 20 something to continue the story...
Then after watching a few episodes, you can go ahead and skip some more.
About when you reach 40-ish that's when the story really picks up again.
The way the synopsis depicts this show is more like... the stuff after episode 40-ish is where the story begins.
Now to comment on how the actual story is... well, there's so much filler content that is simply just skippable and irrelevant.
Although I do have some qualms with how much this took from the show, I liked how they depicted two people deeply in love, the situation which tore them apart, and ultimately the way they found each other as confidants rather than never seeing each other again or forcing them back together somehow. This section of the story took about like 40 episodes.
The last 10 episodes contained the love story that everyone was actually looking for when they saw the main cast. I think... It's done interestingly. I can't deny I felt more feels during the last 10 episodes than the preceding 40 episodes.
The side characters Cheng Ran and Green Card's (Lu Ka) story... is really, just, really... questionable. It was kind of like... yeah... I don't really know what to say other than I didn't enjoy this aspect of the show at all.
-----Acting/Cast-----
The two main actors that everyone was looking forward to Tang Yan and Luo Jin performed very well! I liked them a lot. Although they were the two main characters, their romance was definitely not a main plot point in the show until much, much later. I feel like despite this, their acting in their respective roles and their somewhat exclusive story lines during the first 40 episodes was really great.
I really loved the two villains in the show. Their showing was really good. I don't have much to say besides this. I liked their performances.
I initially disliked Xu Lingyue's character but she grew on me later throughout the show. Her acting was pretty good, but at times, it felt a tad awkward.
Yu Jiwei was also a character I disliked a lot for the weakness of the character... but in reality, this character was one of the strongest characters. This character embodies the strongest, purest form of love and self-sacrifice. I really enjoyed the way he acted out the stories. Brought a couple tears to my eyes.
The other characters... are not so important to me.
However, I must say that this show seemed to cast quite stiff American actors... It may have just been the best they could get for this show which is primarily Chinese but set in America.
One big qualm I had was the classic portrayal of like Japanese being heartless and evil. Another big qualm was their depiction of an extremely ignorant and vulgar African American... I don't know what these castings were meant to do other than to fan the flames of stereotypes... I don't know why... But... They did it.
-----Music-----
Most of the music from the show is not very memorable. Yes, they have the background music which helps queue certain emotions like sadness, happiness, playfulness, etc. But those are largely subconsciously felt songs, rather than songs one would go off to listen to later.
The opening theme song was really bad and unfitting. Same with the opening video. Just bad.
What was memorable for me was the two renditions this show had of its song "Say Something" (pinyin: kai kou = open mouth). The first version was sung by Zheng Xingqi (female) and the second version was sung by Pin Guan (male). These were quite memorable for me. I actually went and downloaded the both of them the moment I heard them.
The ending theme song didn't really click with me until about episode 49. A little too late I'd say...
-----Rewatch Value-----
I do not believe this has rewatch value really. Besides some really good lines in episode 13 on love and then a few more in later episodes, all spoken by Ning Ming, I think there's nothing much to rewatch.
-----Overall-----
I think my rating of 7.5/10 is a bit high, actually. But I liked the show minus the fillers. I can attest that I did a lot of skipping. A lot, a lot of skipping. You don't miss much.
I'd say... give it a shot, feel free to skip around.
The ending was quite nice although questionable!
Was this review helpful to you?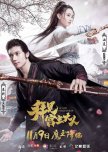 -----Story-----
The story was... questionable. I... uh... frankly... this story wasn't very compelling or anything like that. It was alright. It just seemed like a necessary thing to have a show. What really made this show good was that it's just pretty damn funny. I found myself laughing all the time. I guess the comedy is technically a part of the story, but I feel like the story wasn't notably important nor that great.
-----Acting-----
I really enjoyed the cast's ability to be funny. This is pretty much all of what made me really enjoy this show. It's just super comedic and the actors do the whole comedy thing really well.
-----Music-----
I don't remember anything about the music. It wasn't terrible so I'll give it that.
-----Rewatch Value-----
I wouldn't watch it again, but it's funny so like if you need some laughter and you haven't watched it in a while. This seems like a pretty okay rewatch.
-----Overall-----
It's funny. Do it.
Was this review helpful to you?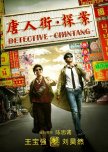 This review may contain spoilers
-----Story-----
The story for this show is pretty darn horrendous. I didn't quite like it. The only thing about the story that I thought was good was the final revelation at the end. No spoilers.
-----Acting-----
I really like Liu Hao Ran. That's primarily the only reason this number is as high as it is for me.
I thought that some of the comedic acting was quite funny indeed, but like, I didn't really feel the characters in this show.
-----Music-----
Their choice to use the song Wang Shi Zhi Neng Hui Wei was very memorable throughout the entire movie. However, besides that, I didn't really notice anything much.
-----Rewatch Value-----
None. Really, just none...
-----Overall-----
As something to watch, it seemed like a waste of time in general. Not exactly very funny. Nothing really interesting... Yeah... It can kill some time for you if you're bored, I guess.
Was this review helpful to you?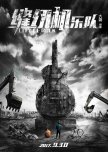 -----Story-----
I really enjoyed the story of the movie. A dude who used to be in a band seeks to redeem himself in the world. At first the main character is simply out for the money he eventually rediscovers the love for music that is beyond the desire for money.
I really liked how the movie depicted that the past is wonderful, but it's now the present, and we're all headed towards the future. Even if somethings in the past are no longer with us, the memories, the lessons, and the feelings will be with us even into the future.
There's lots of really funny stuff happening in the story as well. I found myself profusely laughing throughout the movie.
-----Acting/Cast-----
I don't really know much about the characters and cast, but I can say that I really enjoyed them. I felt that acting was quite decent. Nothing to complain about.
-----Music-----
A movie about music, it definitely does not hold back. The music was rocking all the way from start to finish. Plain awesome.
-----Rewatch Value-----
I could see myself watching this again with friends and what not. The comedy is great, the music is great, and the characters are enjoyable.
-----Overall-----
Definitely a hidden gem on the website. It is super good and I would give this a 10/10 recommendation.
Was this review helpful to you?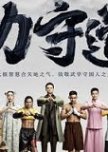 -----Story-----
The man, the myth, the legend Jack Ma destroys every great fighter in the world. This story is truly, impeccably lovable. It's heresy to say anything with Jack Ma in it is less than a 9001/10.
-----Acting-----
I've watched this 3 separate times, each time, I fell more and more in love with Jack Ma's stellar acting and elegant martial arts.
-----Music-----
Jack Ma's voice and the sound of his movements were some of the most beautiful sounds I'd heard in my life. Music to my ears.
-----Rewatch Value-----
I've watched it 3 times. It's not about if it's worth rewatching, it's about how many times will you watch it before you realize it may be life-threatening to be exposed to such greatness so many times, so you can no longer watch it.
-----Overall-----
Jack Ma.
9001/10.
Must watch.
Definite rewatch,
Checkmate.
Was this review helpful to you?