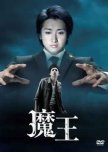 Maou
32 people found this review helpful
Maybe I'm over doing it with rating it all 10s but I really can't find a reason to lower any of the scores. I wasn't really impressed with Ohno Satoshi before watching Maou, but now I have totally new found respect. He plays a very calm, cold character so it may seem like his acting skills aren't tested much, but the moments when the character shows emotion he pulls so tightly at your heart stings... really touching. Ikuta Toma plays a character very suited to him, I think, and I enjoyed his part very much. All in all the story was enjoyable not too predictable but believable as well, I also found the ending very satisfying, personally, it may be different for other people.... watch it and find out!
Was this review helpful to you?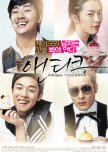 SUCH a watchable movie! The four main characters are each unique and interesting in their own ways and the interactions between them are wonderful. It is one of those films that will make you cry with laughter and emotion. Truly amazing. The story itself is interesting, something different, and the way the story is told, again, is something different, but for me the characters are the reason I watch it again and again. After watching this I did try the anime and mange, but they weren't as uplifting or emotional. I also know that it's originally BL, so BL fans eat you heart out, and even if you're not, it's done in a way that it will entertain everyone!
Definitely recommended!
Was this review helpful to you?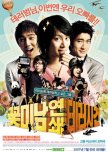 Totally insane and obviously a must-watch for SuJu fans. I actually first watched this before I even knew who Super Junior were so imagine my confusion at the random dance number during the credits XD But even then it was thoroughly enjoyable, a film without a care in the world! I rewatched after becoming a fan of SuJu and got more of the jokes etc. but enjoyed all the same. *thumbs up*
Advice: don't question the story... just enjoy. XD haha
Was this review helpful to you?
The stories in this drama are surprisingly controversial. That's what makes it so intriguing. Some stories will shock you, some will disgust you, some will sadden you, some will scare you and some will frustrate you. A drama that leaves such an impression on you and makes you feel these emotions, however, is one that I think highly of and therefore would recommend.
Admittedly you don't see a lot of Aaron Yan at first, which may disappoint you, but that doesn't mean you won't fall in love with the other characters, each individually trying to overcome their own troubles. Aaron's appearances are short but sweet and later when he gets more air time, I fell in love with his sweet, loving character even more. His relationship with the Death Girl, Du may leave something to be desired but is in no way shallow. I felt every emotion in this drama. A must watch!
Was this review helpful to you?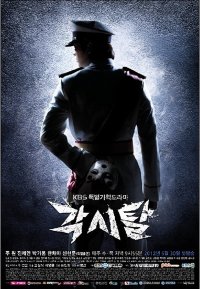 Unfortunately "still a better love story than Twilight" doesn't even work on this drama. It's that bad.
Joo Won and Han Chae Ah were wonderful and I even liked the way their characters were written to a certain extent. It's such a shame about Jin Se Yeon's inability to produce more than one expression and the abysmal writing that has left me horribly disappointed.
I'm appealing for more people to rate this drama as low as possible so other poor sods don't watch this drama with high expectations only to be left feeling angry at the waste of story and acting potential.
I personally blame it on both the acting of Jin Se Yeon and the character of Oh Mok Dan because the story became unnecessarily centred on her for no good reason. I believe this drama would have reached its full potential and follow a satisfying storyline if Oh Mok Dan was removed from it. This sounds really aggressive but this thought kept coming to mind every episode I watched until I got upset at my own anger towards a fictional character and had to drop the drama. It's really such a shame as I think Han Chae Ah/Lala would have made a fantastic lead.
However I recognise that there are various flaws in this drama not just the one I have mentioned and you may not agree with my opinion. You may even like this drama but please can we drop the rating? It's just too much of a disappointment to many potential viewers!
Was this review helpful to you?