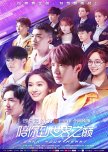 Okay so finally i've completed this season in 3 days lol.
Damn just loved it????. Wang yi bo's acting is so amazing plus his character is ????.
In last episode,when they were competing team tatan, my emotions were mixture of sadness and excitement. I have watched that part again and again.????. Last episode is amazing specially in last round of their competition when they came on stage and put stickers on their uniforms+their moment of victory. ????
Music : 10
Story: 9
Acting: 10
Was this review helpful to you?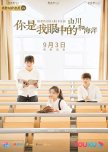 Finally completed this season.
Story is different. At first i thought shen zhen and yeling would be together at end but story turns out to be different totally. Ending is so sad i mean first her mom and then yeling. Shen zhen's character is so irritating I mean why she can't think positive and instead of accepting her mistakes she always blames other and expect others to give her importance and understand her. Everytime she plots against others and give lame excuses makes me so angry.
Ending is tragic. Season is worth watching.
Was this review helpful to you?