If you're still experiencing technical difficulties, please report it
here
.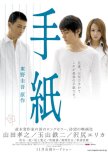 I watched this movie a while ago and still, from time to time, I pick it up again to watch.
It's a real movie.
It's not a movie where people get lucky or found true love in a blink of an eye or are very nice people without any flaws that get good things in the end. This is a real movie, about real life. About people who get lucky and unlucky, about people who are judged by society and about people who build love with love.
The story may sound cliche but it has a really unique point of view. It has a nice pace and it keeps you glued to the screen wondering what will happen next and how it will happen.
The acting is amazing! The way the characters are built, the way they interact with each other, with themselves and with society is really astonishing. Erika Sawajiri and Takayuki Yamada are really amazing.
The music is also good and touching. And I have to give 10 to the re-watch value because I have already re-watched it several times.
Was this review helpful to you?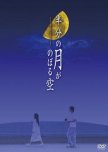 So let me begin this review by saying I read the manga and watched the anime before I found out that there was a drama, and that that was the reason I watched this.
The story was very faithful to the manga and anime, and I was glad that they hold on to some funny and touching parts exactly as they were. This way I think they were able to put the best parts of it in here and even added to some cenes but I think the feelings could have been slightly stronger. Then again the story is a drama but not a go to tears, rethink you life choices drama!
It has a funny and soft feeling around it. It is placed on the perspective of a teenage boy, so we follow the way he treats his friends, the way he deals with his sickness, and most importantly we can see little by little every thought of his turning to Rika,
and we can see how that afects him and changes him bit by bit.
I think the casting was very well picked. They were all exactly as I pictured them, from the main leads, to the most secondary roles. Even though the leads were very young, and even the suporting roles too, they played their parts very well.
Usually I fall in love with the musics that I hear in dramas but in this case it was just ok. Not bad, but ok.
As to watching it again, well I think there were some parts that I may likely go see again. It has very funny and very sweet moments.
If you are looking for something dramatic but still funny and light to watch this is for you.
Was this review helpful to you?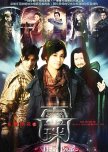 I started watching this drama because it was loosely based on Inuyasha. I really love Inuyasha's story. I had read the entire manga and watched a big part of the anime.
So, where to start. The story is very good. Very much like Inyasha. It has it's funny moments, and moments to bring tears to the eyes. The only thing I can point out, is the pace. But then again, this is a chinese drama and the pace is exactly like other chinese dramas. Even though, it kept me always glued to the screen.
The actores are great! Even though some outfits were hilarious (and some were just beautiful), the leads were really great. I especially loved Jiang Yi (Wu Dao) and Chung Gillian (Ding Yao / Xian Yue) performance. Gillian played her 2 characters amazingly! Really honored Kikyou and Kagome.
I totally feel in love with the theme music and the ending music. I found myself trying to sing it and play it in the guitar.
As to re-watch. I probably wouldn't watch it all over again, but I will probably re-watch some of my favorite scenes sometimes.
As to other things to point out in this drama, I can only say that the special effects are not very good. But I think you can see past them when you get into the story. At a point you don't even care anymore. Already looks natural.
I won't make any spoilers (for that you can go ahead to the last episode and see my review there) so I'll just say that the ending could have been better. Why? Well probably because the director meant for it to have a sequel (and I really hope there is one, or at least a movie).
Even so, I recommend it, especially if you are a big Inuyasha fan that would give anything to see something similar. Then this drama is for you. =D
Was this review helpful to you?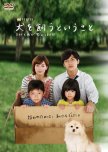 I was very much surprised with this drama. I started watching it because I liked the cast and the story sounded interesting enough, and I'm so happy I did, because it has found it's place to my heart in a way.
I ended up with a lot of questions in my head like: Can a person ignore its old dreams to create new ones? Can we be happy if we grab to the little things and ignore the rest? Is a short life worth living? Is love enough to support a family? Can we smile when everything is falling apart?
The story is simple but touching, and kept me wanting to see the next episode. Often I laughed and often tears came into my eyes. It mixes a lot of subjects like work, dreams, raising children, animals, society, life and death.
I already knew a lot of the actors, but not the children, all of them were simply great, even the dog! Nishikido Ryo and Mizukawa Asami make an excelente pair. And even though the drama is not a romance drama, you can capture in the little gestures and words, the love they have for each other, even if they don't say it, you can almost feel it. It gives a sense of reality to the all story.
The music was good, and fited the moments well, but it was nothing out of the ordinary.
As for watching this drama again, I will definitly re-watch some of my favorite scenes.
This is not a "five stars" drama, but for a family drama it is very good and I surely recommend it within the gender.
Was this review helpful to you?