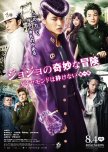 First off, I haven't seen the Anime so I don't know how disappointing or not disappointing they will find this adaptation, how faithful it was to the characters and story. But I enjoyed the hell out of it. I have always had a thing for multiple superhero kind of films. I was expecting more substantial role for Kamiki though because he is a fantastic actor, a scene stealer wherever he is and the reason I checked it out. However he was underused here. The special effects were decent. And its not bloodbath unlike other Miike films, just crazy insane, unpredictable fun.
Was this review helpful to you?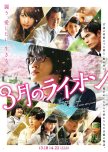 First of all its a dreadfully slow tale, and if you have a short attention span like me you might not finish it in one seating, there is not much that is going on other then that its a beautiful movie, coming from the same director as rurouni kenshin, here  he pairs up with Kamiki again. Kamiki is a really really good actor, i have been really impressed with him in the kirishima thing. it just wasnt very memorable that is all, i cant recall most of the plot except the adopted sister's envy, the relationship with the three sisters, and Kamiki being a genius shogi player, what i do remember is it was beautiful while it lasted.
Was this review helpful to you?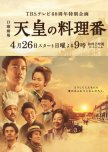 The best thing about this drama is the emotional impact, it reduced a hardened person like me close to tears several times, the most emotional scene was when Tokuzo separates from his wife, i felt like my heart would break, yes it has its flaws, i felt certain scenes were over the top and overacted but Takeru Satoh brought a certain vulnerability to his character, his character here will vex you and make you want to give him a good shake to knock some sense into him. His acting has been improving consistently in each new project and he has come far since his princess princess D days, as an actor the best thing about him is he can change his personality to suit every character, he does not go for the same characters again and again there is a great diversity in his role selection, his resting expression, body language are different in each drama/film, he is truly a director's dream and in believe he will improve even more .
the supporting caste is great, i was particularly impressed by the actor who played the older brother. Satoh also had an adorable chemistry with the french girl, the child actors brought later in the show were great, all in all it was an exceptional drama that everyone should check out. I am usually able to judge a show better after some time has passed, on account of how memorable it was, how much you can recall' and it is certainly not a forgettable show, you will have a hard time getting the scenes out of your head.
one thing i feel like mentioning are the last three episodes had a sequel feel to it. for me episode 9 was the climax, no event could have been greater, episode 9 was like a side story, and episode 10 was the epilogue, i think these three episodes could have been summed up into one.
Was this review helpful to you?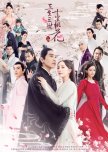 I finished this drama in 15 days, this is by far the longest drama I have seen. And it was only picked in spite of not being my cup of te a because it was too popular to avoid.
Pros
1. Visuals - this drama is great on visuals, every frame is like a painting, Yang Mi is pretty like Aphrodite, and Bi feng jiu is like Persephone? Idk. For some reason Ye hua only reminds me of hades with his costume, I kept hoping he will switch for a different colour showing that his character has become sunnier, but nope, black does not really suit Mark Chao, nor does that hair style.
2. The subplots were what kept me going, the host of side characters like Ze Yan, Dong Hua Dijun, Li Jing, Mo Yuan and his seventeen disciples, Yan Zhi and all the others, Their back stories and their individual story arcs.
Cons.
1. Too many make out scenes, I get it if romance is your thing, but I watched if for the fantasy element and period setting, but it's first and foremost a romance
2. Clichés - the story has ridden with clichés, girl cross dressing and living among several boys, causing some of them to fall in love with her and having them doubt if they are homosexual, girl who has a crush on main lead creating misunderstanding and hatching plots to separate them.
The music was pleasant, the acting was satisfactory, for some reason I preferred Mark Chao's Mo Yuan over his Ye Hua, None of three character of Yang Mi are really likable, Si Yin is too carefree, by not paying attention to her studies she leaves Mo Yuan with no choice to to take the trial in her place, SuSu is too docile, and Bai Chin is too proud and aloof to others except her family, everyone from Kunlun and Ye Hua. At first I liked her strength and capability but she comes across as stuck up later on. The side characters could have been paid more attention to, their stories more developed.
Was this review helpful to you?