The website is currently undergoing maintenance. Sorry for the inconvenience.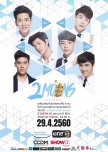 Do not watch the series if you dont want to die..this series will kill you with cuteness,happiness and love!!and you will die waiting every week for the next episode..ugh!!!best BL series ever!Perfect cast,great acting and cute scenes and story..
Was this review helpful to you?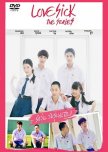 At first, I was hesitant to watch this because of the "looks" of the actors(based on the teaser I've seen in Youtube)..SORRY!!! I watched Make It Right and the cast of that series are really cute...I've read a lot of comments comparing Love Sick to Make It Right, so I gave it a try...(Youtube comments made me pleased to watch this because of positive feedbacks) then..whoala!! It was really good..And the musical score is really great..(the greatest musical score in a BL series I've ever heard)I thought that the cast were not good looking but the way the act makes them cute!! I like it! One of the greatest series I've ever seen!It was beautifully made!
Was this review helpful to you?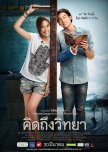 a unique, and very inspiring love story! A feel good movie ....Im speechless...its really a perfect one!
Was this review helpful to you?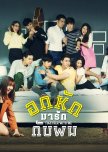 when I thought that my favorite BL series is "2 Moons", then after watching this, I would say that this is the BEST BL series I've seen so far..
The acting is really great, no awkward kissing, the couples have chemistry and the story line was really good...and I like that each character has its own story...and the ending was really good..
These are my favorite characters by the way :
*Yihwa - you will never find a girl like her - beautiful,smart,confident and a real friend..i want to have a friend like her...o no, i want to be her!!She is so BAD!
*Farm - if Bas has the cutest face I've seen, I would say that Game has the most innocent face. I love the way he played his character..its cute, funny and innocent. Im kinda sad though on what happened to him on the end
*Farm's ex-girlfriend - I forgot her name..but i really like her. I know that somehow she became a part of the antagonist team, but i never got annoyed or mad at her. almost all of her scenes are cute and funny. And I really find it funny, that while she is still in a relationship with Farm, both of them are trying to catch the pervert doctor's attention.
and of course, our main love team - Korn and Knock -- the chemistry is really great, great actors, no awkward kissing..they are the main reaon why we watched the show..
characters we love to hate :
Pleng - we all hate her. But the actress who played this character really played her role well. She is pretty and good in acting. I like her!
Dr. Bright - at first I liked his character. But on the last few episodes, his real character was revealed..and I am so disppointed and mad at him!!! He is cute and hot...and I am really mad on what he did to Farm..Farm doesnt deserve him. I want them to end up together but base on what happened, I dont think it is possible. One thing that I like about the series is on how they end the Farm and Bright story..its more realistic that they didnt end up together..Honestly, I am so mad at Dr. Bright that I almost forgot that he I Porsche, the sweet husband of Arm...he is the opposite of his character..
If I will have a chance to write a continuation of the story of Bright and Farm, I want them to meet again, talk and try it again.. But i dont want them to end up together.. I just want them to meet again to learn important lessons of life and move on and find happiness...
This series , for me, its satisfying, and the quality of this is really good...its now on top of my BL favorite list..I hope in the future, a new Bl series can beat this!
Was this review helpful to you?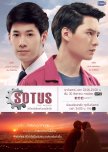 Probably one of the BL series with the highest quality. The story, script and acting is really good..aside from the cute BL story line, the was they execute the SOTUS system in the series was great..The moment when the students tried to get the flag was my favorite scene...specially the "SPIRIT" part when they said 'thank you" to P'Arthit and they spelled out their faculty..ans the kiss on the bridge is beautiful...one thing that i dont like is the music..there is a sound effect that's for me, its really horrible like something will happen really bad like in an action/thriller film..and some other scenes can be more romantic is music was used properly...but overall this is really a great one! For me, a second season is not necessary because this is already satisfying...but I will not sa NO for second season but I hope they can maintain the quality of this one!
Was this review helpful to you?