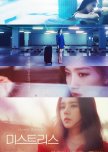 Mistress
24 people found this review helpful
WOW. Absolutely love love love and recommend this drama!
- It's fun, dark and full of mystery. Plus has an amazing story that twists and turns. Keeps you on the EDGE your seat and wanting answers! So many moments I was like WHAT? WHO?
-It breaks the mold of usual K-dramas, it is definitely mature (adult) and not afraid of doing so! Despite explicit scenes it maintains a high level of quality throughout.
- The acting! I have so much respect for the actresses for taking on such challenging roles. They were phenomenal.
- The cinematography! Wow, the mood lighting, camera angles that draw you in, beautiful sets and locations. All were so wonderfully styled, you can't hep but find yourself immersed in the world of mistress.
- The FASHION. The designers and stylist did an amazing job at giving each actress their own unique style. Personally I loved what the character of Han jung won wore.
- The sound? I know a weird one but the shows maintains this high clarity of sound throughout, like tapping of heels, typing on phones. It all comes together to almost be asmr? I can't really describe why but it just works!
Now the only, ONLY thing I would change..... is the music. While the overall scoring generally goes well with the scenes, there can be moments where it can seem "too much" or out of place. While the soundtrack is great it's just the selection of scenes with certain music that just sometimes is off putting? But this can be unnoticeable and I don't think it affects the overall quality of the show.
Was this review helpful to you?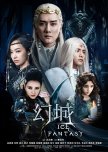 I absolutely loved it!! This series is so artistic and captivating.
It has beautiful scenery, costumes and mis-en-scene. It was so colourful and pretty to watch!
It was also entertaining to see the different tribes (where the lived and what they wore). The sets were fantastic, I loved all of the clans palaces (so well thought-out and designed).
The characters were so loveable! I just wanted them to all be happy ugh. Their entwining story lines were fantastic and sometimes heart breaking. The scores throughout the show were very well written. I personally like Ka Suo and Li Luo's theme.
This show doesn't follow the expectations of the audience and is often quite unpredictable. This is a great quality because after each episode your always left wanting to know what happens next.
I couldn't praise this show enough. It had me hooked from the first episode, and by the last I was wanting more.
I recommend watching this series with an open mind, it can have "tacky" or "cheesy" moments, but if you look past that you'll find a great show with an awesome story.
I cannot wait until season 2!
Was this review helpful to you?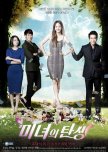 This show is vain, problematic and represents something very very negative. Firstly it fat shames; it basically says because the lead was overweight she held less value in society and to her loved ones. They made her smell, sweat excessively, break chairs and act clumsy. It's sickening! And NOT TRUE
She WAS beautiful to begin with, why must they put a disgusting emphasis on plastic surgery?! Couldn't they have kept the lead and given her a makeover (new wardrobe, flattering hair and makeup). Does anybody remember the backlash the netflix show Insatiable got for following a similar plot? Well this show is a hell of a lot worse.
I get it the story is FUN - I do like the revenge aspect, the two leads chemistry ect. But I can't get over the bizarre message they are conveying, you CAN be beautiful, worthy of a partner, worthy of love and success regardless of your weight. Plastic surgery is a big decision and it's conveyed so unrealistically in this mess of a show - apparently it not only changes your face, teeth, hair, VOICE & body but it also does all with NO surgical scars. Ugh. What a sad world this is becoming.
Was this review helpful to you?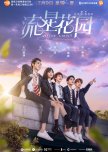 It's good but it has it's flaws-
I have enjoyed this drama so far. If you liked the original or even the South korean (Boys over flowers) adaption of the comic then you should give this a go.
Pros- Overall budget of the show helped to show interesting and realistic sets and locations
-Great acting
-Fun story - funny and at times ridiculous
-The dialogue was great, loved the sassiness Dong Sacai brought
Cons-
-Daoming Si's styling is often distracting! That hair and some of his outfits left me like WHY?
-Around the halfway mark found myself getting tired of Daoming Si and Dong Shancai's constant bickering. Now I know this is the story and that they are both stubborn ect but after a while I was just needing some relief. Like at least 2 episodes where things were smooth sailing you know? There were moments where I was like this is NOT a healthy relationship. He was too controlling/forceful. Found myself needing a break after a few episodes.
-Awkward blocking of actors - Huaze Lei in particular. Few odd scenes where he would stand not facing anyone for a long period of time, not realistic even for a brooding guy.
-Music - after a while got a little tired of the repetitive scores. Can't listen to the f4 song "For you" every episode.
-The english spoken by extras is often jarring and cringey. Episode 16 - These Canadian rescuers that come to the lodge - like what? It was so confusing, you'll understsnd when you've seen the episode.
Look its rough around the edges, at times infuriating- you just want to take characters by the shouldees and shake them.
But the story is fun. So if your not looking to take something seriously then give it a go!
Was this review helpful to you?