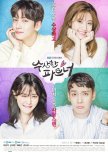 I'm ganna start by saying that I really don't understand why people are giving this a low rating. It is an amazing mix between cute romance and interesting criminal plot twists. I think these two were complementary, making the drama so interesting to watch. The romance with all its ups and downs never felt annoying or cliched-there were always good reasons for the relationship alterations to occur. And obviously, Ji wook's character is so appealing and adorable. Also, whenever one thinks the action is over, something even more surprising happens. I garra mention again that it really never got cliched or boring. The plot is very solid. Finally, the OST in this show is of the best, specially the sadder ones. I wonder how this show could hold so much comedy and sadness at the same time. A truly brilliant story.
Was this review helpful to you?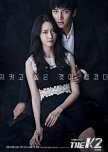 The K2
3 people found this review helpful
This drama is simply unique. Many may feel that it is just another drama, but some will see deeper through it. Frankly, the plot seems a little typical and maybe uninteresting at the beginning, however, the interaction between the charterers carries an unspeakable mystery, and engages you with the story. If you want to watch a drama for meaning, and silent and impressive mutual understanding between characters, then this is the drama for you. I want to tell you who the two characters that I'm specifically referring to are, but I will leave that for you to discover. Trust me, their relationship will last with you for long as very few dramas have such charterer interaction.
Was this review helpful to you?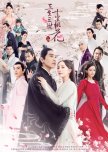 "NO WONDER this drama has such a high rating" that will be your reaction after getting into this show.
Firstly, I'd like to happily inform you that this drama is absolutely NOT draggy. There is just so much happening in the show, and it is always dynamic. So, if one of your worries before watching "eternal love" is that, cast that aside and consider other obstacles, because redundancy is not going to be an issue. Also, unlike many other Chinese drama, the acting has no exaggeration, it is natural and therefore is warmer. I also want to mention that all characters are very handsome/beautiful in the show. If that lures you in!
I'd like to point out what I specially liked about the show. The plot is very interesting. Yes, there are other dramas with similar ideas, but nope, this drama has a very unique plot. Additionally, there is an unfolding of several stories about several characters, which goes back to emphasising that there is so much happening in the show. Furthermore, I personally love fantasy, and there are few dramas that has it in such an attractive form. Also, the setting of the drama is beautiful. The peach blossom trees and heavenly rivers and skies and mountains. I had stopped the show several times to take screenshots. Also, the emotions and so relationships in the show are many, I'm sure you will find one that touches you especially. Finally, the show is like a journey to a different world, where sympathy and love and sometimes hate are felt for the most unexpected characters. The show will leave you with a gentle memory of delight, like the one you have after a beautiful dream, where some details are faint, but the emotion is distinctly there.
Was this review helpful to you?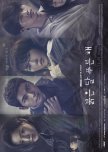 The show was full of surprises from beginning to end. We are clueless around the end as much as we were at the beginning. I was unable to stop watching as the show never approached boring. Also, the topic of child abuse and vigilante retribution is controversial even for the most law abiding citizens. So the show revolves around a very sensitive and engrossing topic. The best part is that we and the characters are asking the same questions, looking for the same answers are just as shocked by the turning of events. I totally recommend this show. It is a masterpiece.
Was this review helpful to you?
Misty
0 people found this review helpful
This drama is mind blowing from start to end. So much that is unexpected happens, that you never get a chance to get bored. The plot just kept getting more and more twists to the very last minute. I also have to mention that dramas with such mature and realistic themes infrequently emerge, which is another reason for why I love misty. Also, I rarely if ever like a female lead in dramas or tv shows for that matter, however, Hye Ran has such charisma to her, it is amazing how the show revolves around her and never disappoints. In fact, who she is steers most of the plot. I really hope more dramas like this come about. I recommend this show to anyone who wishes to go on a trip of realistic, intriguing, unexpected and heartbreaking events.
Was this review helpful to you?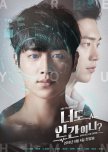 At this point, Only 13/18 episodes have aired of "Are you Human too", which I have seen, and I think that is already plenty for me to give my opinion about this drama, It is THE DRAMA OF THE YEAR. The Glamorous Drama I have been waiting for ever since Goblin. I love how convincing the robot's acting is- it is so perfect that while it gives you a sense of non-human interaction, you still feel a deep sympathy for him. One almost shares the robot's dilemma of human emotions. The story gets you hooked from the beginning, because you really don't know what is ganna happen next. The plot is full of surprises. I recommend this drama for anyone who has been longing for a new unique one.
Was this review helpful to you?