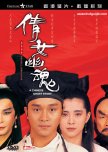 What can I say, another classic of Chinese folk movies. Beautiful music, expressive landscapes and atmospheres, lovable characters, humorous and tragic at the same time. Of course it may have its faults but, they are irrelevant stuff. I like a lot how humour and tragedy are mixed and also find all the amosphere very well achived, even with the technology they had in those years, its even better than some of the new CGI effects used nowadays. Also the music is a mix of traditional chinese music and some modern sythethizer pos stuff, so the sound environment is also very well chosen. I hope directors these days get more influence of how you can make a beautiful movie with few money, relying in good acting, good moral and philosofical folk story, good music and landscape.
Was this review helpful to you?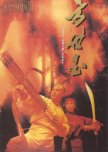 This is one of those movies that are a very good glimpse to chinese classical culture but at the same time it's very entertaining, funny, natural and fluent storytelling, engaging characters, great scenarios and cinematography for those times. Still they manage to tell all these with a background of chinese philosophy, sect struggles, politics, ethics, all in a comedic way. Not easy thing to achieve, and this movie does it! Great charisma in Jet Li character as well as other actors. His mother was very funny and depicts maybe a stereotype of chinese mom haha! Classic film!
Was this review helpful to you?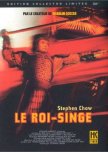 Classic movie. Must see. I give it very high score not because it's a perfect movie, but because it's very original its aproach to the stories in journey to the west. It's not easy to take those stories and make a comedy movie, mixed with a little romance and tragedy, and not being a total failure or being offensive to the original one. Risky business, but still it come out great for director Jeffrey Lau and actor Stephen Chow. The actors cast is legendary and some of the most charismatic talents un China. The story gets a little confusing haha, and if you don't know a little of the context of the jokes you might get lost. Still is an enjoyable experience.
Was this review helpful to you?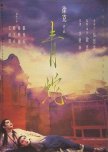 I am no full expert of chinese cinema world, but I think I have seen enough to say that this is a must for anyone interested in Chinese mythology, moral folklore stories, erotism, Taoism. It is a very lovable movie, entertaining, good acting, beautiful music, expressive landscapes and cinematography. It is a beautiful combination of a beautiful art movie, but also very downgrounded, characters you can relate with, sad tragedy and fun to watch at the same time. If you want to start watching chinese folklore stuff, this is a good place to start.
Was this review helpful to you?