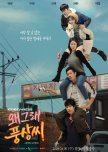 It's moreless what you'd expect...but dont let the negative comments put you off...
It's moreless what you'd expect...or at least what I did.
Also the response in the comments is more on the negative side but don't let that put you off from this series because its not all that bad.
STORY
It's pretty much how the description tells it but with a bit more...they're 5 main stories but the focal story is that of the older brothers.
I was indulged by the idea of the story to begin with but then it starts to seem a bit rushed in the last 3 or so episodes which was disappointing.
There's also a lot of things you need to use your imagination for as they're a lot of questions never answered and a lot of things you just have to make do with not knowing despite some of them seeming somewhat important in my opinion.
ACTING/CAST
The acting for the most was ok the characters fit their roles well.
It was just disappointing when the acting seemed a little cheesy and cringe , i'm not sure whether this was due to the script of just their acting but i noticed it more when looking back.
MUSIC
hmm I actually really liked the music :P but yeah...
RE-WATCH VALUE
Not very high because I feel like the point is lost if you know what will happen.
OVERALL AND EXTRA
If you enjoy the family dynamic and arn't bothered by the occasional annoyance of characters and constant misunderstandings THEN this show might be for you. I actually enjoyed it but its not a binge worthy series as it takes energy... what i'd say is watch the first episode with an open mind and then decide.
ALSO if you skip some parts its easy to not have missed much.
Was this review helpful to you?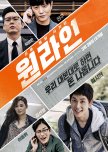 One Line
2 people found this review helpful
Go into this movie with little to no expectations...
Go into this movie with little to no expectations , now by this I don't mean think of it lowly I just mean don't have a pejustice about what to expect because it's a little different to a common crime movie in my opinion.
STORY
I admit that the story is slow in some parts and are less exciting , the comedy is rare and an acquired taste if I speak honestly but despite all these negatives I thoroughly enjoyed the movie.
The ending was definitely my favourite of the whole movie as it was nicely done.
ACTING/CAST
The acting for the most was good casting was also good, no complaints but no overly amazing complements either.
MUSIC
As I say every time I more so focus on the story and cast but in my non-music-'newby'-knowledge the music was ok.
RE-WATCH VALUE
I feel like if I somehow burned through my 'plan to watch list' (its huge) then I probably would watch this again but it'd have to be when I forget a bit what happens so it's not fresh in my brain, leaving me bored.
OVERALL AND EXTRA
GENRES
It hits all the points in description but i'd also say there is a bit of bromance and family but not enough to add it into the description as they are like sub themes.
Over all it's definitely worthy of a watch.
Was this review helpful to you?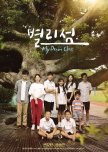 This Drama is worth 34 minutes of your day...
This Drama is worth 34 minutes of your day, its one of those series you watch with a blanket next to a window on a rainy day.
STORY
The story lacked a bit of explanation but it was really easy to pick up and interpret whatever was missing, they did a good job for the length of the short film. Also if i'm not wrong it was based of a true story and if you stay through the credits they have the real teachers I assume.
I feel like the synopsis should be read with a pinch of salt as i was expecting more from this short film due to that.
ACTING/CAST
The acting was surprisingly really well and the cast did a great job at pulling off their characters.
MUSIC
It wasn't something really there to rate or at least I didn't notice it.
RE-WATCH VALUE
It's short enough and heartwarming enough to enjoy again on a rainy day.
OVERALL (GENRES/SIMILAR DRAMAS/...e.c.t...)
GENRES
This short film had elements of humour embedded throughout and it wasn't too forced it also had almost a physiological atmosphere about it.It certainly hit the life genre but wheres the school/teacher tag XD.
E.C.T...
The visuals of this movie is something I fell in love with straight away, it was simple yet beautiful.
[SIMILAR DRAMAS COULD CONTAIN MILD SPOILERS]
I would say similar dramas would be My Teacher, Mr. Kim in terms of story.
For unknown reasons, the beginning of this drama and towards the end reminded me similarly of the drama 6 Persons Room.
Was this review helpful to you?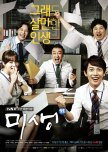 This isn't your typical kdrama and that's a good thing...
This isn't your typical kdrama and that's a good thing, it's memorable and stands out for being unique,
disclaimer i'm not saying this is the only drama out there that stands out because they are plenty more.
STORY
The story is pretty good, when you strip it all down its pretty basic but that's what i enjoyed about it because it didn't require too much attention but it also didn't get boring that you'd want to drop it.
TIP WHEN WATCHING (skip if u want): The story often links things to the game Go but don't let this put you off if you don't know how to play because I don't and the messages were easily understood but I also turned a Go scenario into a chess one because that's the board game I know well and that also added a sense of nostalgia.
ACTING/CAST
Honestly the reason why this whole show worked was due to it's amazing casting. Even just looking at the actors in their roles you could get a sense for their characters characteristics and this goes for all of the characters, their acting went hand and hand with this and it made for one of the best castings they could've achieved.
MUSIC
I'm not great on commenting on music because I feel its all down to personal taste and its not something I actively listened out for in this drama.
RE-WATCH VALUE
I don't think this is that re-watchable as a whole but maybe as an episode, just due to the episode lengths being long and with the amount of episodes but again I think you'll only truly know this yourself if you watch the series (you should its good).
OVERALL (GENRES/SIMILAR DRAMAS/...e.c.t...)
GENRES
This Drama was a roller coaster of emotions the tags and genres pretty much sum it up.
E.C.T...
Jang Geu Rae must be protected at all cost.
Was this review helpful to you?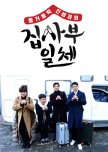 I came for Lee Seung Gi but i stayed because of so much more
I have never watched a TV show I enjoy as much as this one, not only are the cast amazing together,making you laugh and sometimes cry, but it also allowed me to discover different celebrities and places in Korea as well as many life lessons. It'd be a shame to not give it ago, i legit use it as my outlet if i'm having a bad day , i pick an episode and it helps lift my spirit for the day.
STORY
As i briefly mentioned, the story or I guess purpose in better words for a TV show is really entertaining , they spend 2 days and 1 night (i swear its different from that show) with a 'master' which is someone of a particular field of expertise and they learn from them while playing games and having discussions but somehow it seems like so much more.
CAST
I truly think its the cast that makes this show as fun and entertaining as it really is, that's the masters included, each episode is different because of them meaning while the main cast are consistently funny and their relationship truly does seem so strong (you can even see the proof of this through their IG's) but because of the different masters, you can see different sides to them that are truly moving.The main cast all have very distinct personalities that never clash but work as one and its scary how they seem like a chain honestly if you don't believe me use episode 37 as proof.
Was this review helpful to you?