If you're still experiencing technical difficulties, please report it
here
.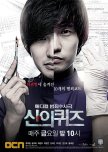 I'm giving this show 10 out of 10 for Ryu Deok Hwan's facial expressions alone.
Was this review helpful to you?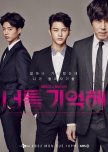 I Remember You is definitely the best Korean drama I have watched.
-Story - The story was riveting. It sucks you in from beginning to end with the main plot and then there is nice little side plots.
The show is heavily based on both morals and the perception of good and bad.
Despite being noted as a romantic thriller, I would say it's a thriller with some romance permeating through. There is no love triangle (although there is few crushes about in my opinion).The romance is slow and is not overbearing so if you were thinking that you don't want to watch a love story with some crime thrown in - this show is perfect.
The ending is well, a little open-ended which allows you I suppose to draw your own conclusions.
-Acting/Cast - I loved the cast choice in this show. I didn't realise this until I finished watching the show however. It was some of the best acting I've seen in East Asian television.
Park Bo-gum and Seo In-guk had great chemistry.
I'm not even going to lie, I struggled to dislike teen Lee Joon-young because he was too handsome, it was distracting. Do Kyung-soo played the part brilliantly.
I liked that Jang Na-ra's character Cha Ji-an was full of heart but she could be a bit of frustrating character. She does come across as a little annoying and reckless at times. I think the writing of her character was little hit and miss because I felt as if she could have been written to be a better detective - she seemed a bit clueless at times to be part of a special investigation team.
-Music - The music was great and I have listened to Remember by Dream Cloud on Youtube on numerous occasions.
-Rewatch - This is has a lot of rewatch value despite myself not every really rewatching a series. This is because there are so many bits towards the end that you do not expect that come together.
-Overall - One of the best East Asian shows I have watched.
Was this review helpful to you?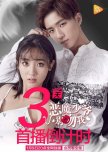 I binge watched Master Devil Do Not Kiss Me.
Pros:
-The Leads: I really enjoyed the two lead characters. I liked that they aren't consistently interacting and have their own little arcs. An Chu Xia is a strong and likable female lead.
-Short Episodes. With these kind of shows, the shorter episodes are much more suited rather than the longer 45-90 minute episodes that many Asian drama have.
Cons:
-Dubbing. I originally thought that the streams I watched were out of sync but after reading some comments, I realised the voices were dubbed over, although I'm not sure why. It does obviously mess with the scenes in relation to emotions, etc but you can get over it pretty quickly.
-Meng Xiao Nan. Her dubbed voice is really annoying and she isn't a very helpful character or friend. She just pouts and whines a lot.
Overall, the show is light-hearted and humorous and definitely worth a watch if you aren't looking for something too serious.
Was this review helpful to you?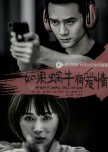 This show is good, there is no doubt. It has a good cast, the cinematography is nice to watch and it has a great intro - short and with good music. The intertwining of the cases leads to a suspenseful season.
On other websites, there is a misleading blurb which advises that Jai Bi falls in love with Xu Xu but she is slow to return his feelings. I think this may be a description for the book (I haven't read the book) as it seems more like the other way around, with Jai Bi is slow to return any feelings.
However, the following is what brought down the rating for me:
-Xu Xu. I feel as if she wasn't written very well. Her conclusions were easily made and obvious which made it hard to believe that she was really needed in the major crimes division.
-Romance. I feel as if the romance wasn't very believable. I just couldn't feel much between until the real end of the series between the leads, like the real end.
-Disappearance of characters. I felt like Yao Meng and Zhao Han were written off which was a shame because I really like Zhao Han.
Was this review helpful to you?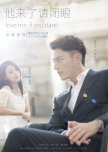 Love Me If You Dare.
Pros:
-Story. I think because I've watched a lot American crime shows where there is a new bad guy in every episode, I found it quite refreshing that the crime stories play out over several episodes. It gave the show a better balance between the personal lives of the leads and the work aspect.
- Fu Zi Yu. He was great, cool and funny and very much needed character in the series.
-Li Xun Ran. He was also great. I thought he would be the standard second male lead syndrome character. But he wasn't. He was a guy who genuinely cared for his oldest friend and only wanted her to be happy.
Cons:
-Female Lead: Jian Yao starts quite likable assistant who is learning on the job from Bo Jin Yan but unfortunately descends into a background character who only cries for 3 episodes in a row and then gets important towards the end again. It's pretty hard to care about her towards the end of series.
-Relationship. I found the chemistry between the leads a little lackluster and thus the romance aspect of the story fell a little flat. I found they had more chemistry in the first half of the series while solving cases than when their relationship becomes more solidified. The relationship scenes themselves were boring.
-English/Chinese crossover. This is a major flaw in the series. The conversations in dual languages did not make sense. Mainly because Bo Jin Yan grew up in America but does not have one conversation in English with the American characters. The same is for Jian Yao, who is supposedly a translator with very good English. Maybe the actors do not speak any English but it didn't really make any sense for all the American characters to understand Chinese. Like one of the random nurses knew what Jian Yao was saying.
Overall, a series with a strong start which by the end may have been a little too drawn out.
Was this review helpful to you?