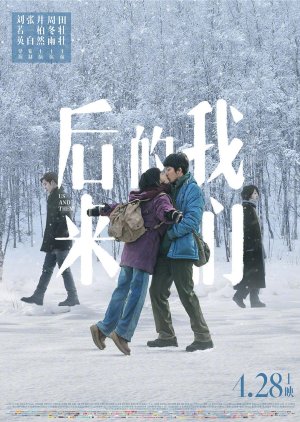 This review may contain spoilers
****Contains a few Spoilers***
Let me just start off by saying this, It made me cry like a baby but I think I would watch it again. It totally gave me 'One Day' movie feels. the one with Anne Hathaway. The storyline was a bit predictable (kinda figured out what was going to happen at the end of the movie) but still beautiful to watch. The cute start, the getting together, and the bittersweet end. I don't think I have ever seen a movie that honestly gives us a pretty accurate description of a relationship like this. The whole, "just because you love each other doesn't mean you're meant to be". you can love someone to bits but sometimes it just doesn't work out. And they did it in a realistic way, there was no childish dramatics. it was honest, real problems that couples go through. God, it killed my feels. The actors played their part so well, I fell in love with them. She was so cute and he was so in love with her. The both matured and grew throughout the film. The whole relationship was so cute and the ending was done perfectly even though it hurt to watch. The music was so good. It wasn't like songs but rather piano to fit the mood. I like it. There are two theme songs for the movie that they played at the end. If you're in for a film that is cute but sad, watch this. I loved it despite crying over it.


Was this review helpful to you?