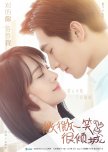 Love O2O
7 people found this review helpful
In the first 10 chapters, I could have dropped it at any time. It's a cute drama, but has many annoying things. For example: I can not have less interest in what happens in the game. And at first they seem to be all day about it. Nor I am interested in hearing the thoughts of the main girl. The secondary characters are childish and do not contribute almost nothing. Everything in this drama seems so superficial.
But...
Gradually the simplicity of the drama conquered me. It is a modern drama without cliches, without melodramas, with almost no complications, which is appreciated! But is too idyllic, this bordering on fantasy. OMG! This is stupidly corny and full of sugar. Ultimately, I love the sweet. I can not deny it!
I like how they use the cyber world to unite the protagonists, but in fact it was he who sought it. So there's a little trap on that. I liked that the protagonists, they never separated, never have a conflict. They are adorable all the time.
The story and characters are traced to those of Boss and me, just change the place and how to meet, but otherwise follows the same pattern. But instead of food have online games. And so... Campus = office. Third brother = Big boss. No wonder share the same writer. Inevitably I have made many comparisons of a drama with the other. And for me Love 020 loses out.
The cast:
I do not understand why they chose to Zheng Shuang to play Bei Wei Wei. To start she was not physically for the character. She did not even puts his voice. The dubbed voice, it is so unpleasant, artificial, which spoils everything to me. The protagonist girl loses naturalness that she should never lose. And how unpleasant it is to hear your thoughts all the time, as to the girl protagonist of Boss and me but she was so funny, while this girl do not get at all. Or rather, the voiceover is the only who can not get. That's what I much hate! Worst! She is not able to properly respond to kisses! However, she is pretty. She is also a little smarter than Shan Shan. In the end I get used to her. If only they had not dubbed his voice. It would have been great!
Xiao Nai is an exact copy of Feng Teng. They never lose. They are so frozen, with distant look, that is impossible to know they're thinking. No complaints on the performance of Yang Yang. He can be so quiet that not even blink. But he gives excellent kisses! unfortunately the girl squandered.
Music:
Music is not outstanding. It is well below that of other chinese dramas. At first I skipped the opening, but eventually I ended up enjoying the song.
Rewatch:
I never see this again. Or maybe I see only the end. I am very satisfied with the ending. Despite my negative comments. This has not been a bad trip.
PS: They could not choose an uglier actor to represent Feng Teng? They could have simulated Zhang Han, even without showing his face. They finished with all the glamor the big boss!
Was this review helpful to you?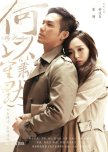 This review may contain spoilers
This is only the second Chinese drama I see. I started this drama because I had just seen and read the novel Boss and me. I knew from the beginning that this would not be a similar comedy, but this is the same writer and director, so I started watching. The first two chapters were the most boring I've seen in a drama: The couple, formerly known not say a word. Then there are two more chapters in which only see the young protagonists. The result is that I not connect with the characters adults once reappear.
Story: The story is beautiful. A first love that endures despite the time and distance. Since it can not be beautiful? however it is slow and quite frustrating! the protagonists are as strangers, they do not talk to each other. I do not think Yichen is a man so virtuous and perfect, as suggested by readers. Spoiler: He was the one who cut the relationship, and he did not want see his face again. However, blames her for leaving. He wants to have her by his side, but at the same time is torture for both. I do not understand this relationship. And it was not until after consuming marriage, he wants to hear. This seems the stone age.
Cast: Did not know of the actors, nor have I sympathized with none. It spoils everything by dubbing Yichen. I would have preferred a less handsome actor, but I could see his face without thinking about the voice uncoordinated. On the other hand if I limit myself to read subtitles and not look at it is a waste. This angers me, and certainly detracts very naturally to the scenes! The female does not seem to me what they say cute character. I do not understand because it takes that awful wig? The sour face that brings all the time does not help... let's say it was feature of the character, but in any way, she was able to study what she wanted, and succeed in her career; she have a hard time, but she could mature, however I do not understand because after all it still seems so silly. I much preferred the young Mosheng, no doubt! The rest of the cast has not bothered me ... the photographer and the model were especially fun!
Music: If there is a reason that pushed me to continue watching this drama, I think it is partly for music. It is not only beautiful, also it is perfect. Like the photograph of drama. A feast for the ears and for the eyes! Despite all the negative is not an unpleasant drama, on the contrary! and it's all thanks to this: Production, editing, photography, music,... all very good!!
The ending: the last two chapters are again the most boring thing I've ever seen in a drama! First, is irrelevant if the sister gets a boyfriend or not. Then, redisplay the same scenes we had seen the young actors now performed by adults, is frankly bad! And I finally stayed a doubt: Mosheng get to someday know out the reason for their separation?
Was this review helpful to you?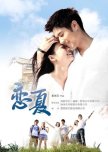 This review may contain spoilers
When I saw the first chapter, I immediately thought of the drama In a good way, and I was going to fill the void that this leave. Also because one of the actors plays a similar character in both series. Lego Li does not appear, but instead there George Hu, who is also cute!
It is a human drama, and family, youth, but mostly it is a trip to Kinmen. In fact throughout the drama almost nothing happens, or at least nothing relevant to the end. That makes it a little slow, because it is a drama to observe and accompany characters in a summer of their lives. Keep in mind that the central argument only runs until the end, and that may be bored along the drama, so I have to like this style of simple and enjoyable drama. Visually it is very beautiful. I recommend watching DramaFever version that has very good quality.
What I did not like: The behavior of Li Jing in the middle of the story, spoil the good vibes in the last days, and that makes me very angry. Also the character of Ah Kuan seems to suffer from a bad karma, he suffers too many misfortunes, at the end they see his stupid face. Makes me sad.
The end (spoiler): he was known! but anyway it's what you expect during all drama, see the last moments!! At this point the decision of the girl seems very questionable, but also think it's admirable. In the last chapters I had with a lump in my throat ... gave me very sad! but overall I liked it! the problem is in the last 10 minutes! It is impossible for me to accept the other twin, after having been familiar with Xiao Ting during the first 25 chapters. For me here they have ruined.
Cast: All actors are well into their characters, and the couple is adorable!
Music: The ost I do not particularly like, but has a song especially meaningful. A more music plays an important role in the drama!
I think the drama is far superior to the movie on which it is based, because it is more extended and with many more details.
Was this review helpful to you?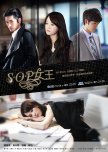 This drama is a bad copy of the taiwanese drama In Time with You. Really there is not liaison between the two dramas, but quite similar. The same love triangle between the girl whose boyfriend a playboy who does not fit at all with she, and the best friend in love with her without telling him. And this also is waiting forever for the girl noticing and take a decision. The romance is poor and bland, even though the main couple is cute. Definitely lack passion!
At the end still it gets more boring! with things that did not interest us at all.
The main players are well into their roles. The problem is that drama it lacks the scenes where they can display their talents.
Not recommend this to anyone. Only if you want to see Zhang Han and his cute smile! because basically that's all it was worth!
Was this review helpful to you?