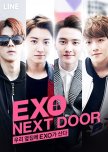 -Rough Review-
To start off, I want to make one thing clear. Before watching 'EXO Next Door' I wasn't a fan. I did not listen to their songs or follow them on any kind of social media. I'm using the word 'wasn't' right now because thanks to this show I'm a fully integrated fan. These boys blew me away with their charm, wit and acting in 'EXO Next Door' in a way that i was not bodily prepared for. I now own half of their songs and have a merchandise mug on the way from freakin' KOREA! Now this all happened in the span of a week. Which, when I think about it makes me concerned for my mental wellbeing. But I won't talk about that, back to the review.
I watched this show out of curiosity and boredom and ended up enjoying it 'till the very end. The romance between Chanyeol and the lead actress didn't really interest me, I was more focused on the hilarity that was Sehun's friendship with her brother. What surprised me most about this was that the acting wasn't as horrid as I was expecting it to be considering their profession is singing/dancing.
Story is as predictable as can be. The question 'What would happen if my favorite band lived next door' was answered with a gift from heaven for a fangirl.
Though i must say. My favorite character by far was the lead actress' brother. His bromance with Sehun made my heart flutter and brought tears to my eyes from laughter whenever they interacted.
So, to be frank. I started this show being handed a romance. I left this show holding a bromance.
Was this review helpful to you?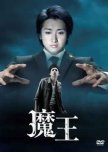 Maou
3 people found this review helpful
You may be thinking that I'm being a little too generous for my ratings, but this show broke me in so many ways I'm still speechless.
Story:
Not your average revenge plot, I can tell you that. This story is based around Serizawa Naoto and Naruse Ryou (Manaka Tomoo). Naoto is a Detective whose past comes back to haunt him in the most unforgiving of ways, while Ryou plays a wolf in sheep's clothing posing as the 'angelic lawyer'. It's interesting how this show didn't follow most revenge-based cliches, as there are no protagonists or antagonists, no soppy romance getting in the middle. It's dark, and unforgiving.
This show questions morality, love, forgiveness, justice and how one deals with loss. Whether it turns you into a monster, or saves you from the monster.
Acting/Cast:
Ho~ Ho~ The acting in this is superb. My opinions are in no way bias, yes i am in love with Ikuta Toma's work as I am familiar with him in Ouroboros, but I did not expect this - this punch to the gut. He and Ohno Satoshi were on the same wavelength throughout the drama. Seeing them work together, feeding off of each others emotions, it's captivating to watch. Ikuta Toma was MADE for this role just as much as Ohno Satoshi was. Some may think Ohno Satoshi's acting was a little wooden, but that's purely subjective. i thought the same too in the first episode or two, but afterwards he's quickly become my favorite actor who i'm now looking out for. The supporting cast was equally as great, but these two stand out.
Music:
Meh, in the beginning I thought it was a little bit cheesy. Yet, as I made it to the last couple of episodes the music was making my heart ache in emotion.
Rewatch Value:
Maybe after a month or two I'd come back to watch a couple of episodes. All subjective. If you're a masochist, yeah, you could watch it.
Overall:
Easily one of my top favorites. A show that'll stick with you throughout your life.
This is by all means not a happy show, it's brutal and dark. If you're looking for some romance, or Ikuta Toma kawaii-ness, turn back.
Was this review helpful to you?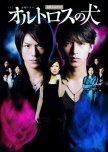 I started this drama like, I don't know, at the beginning of last year. Didn't really pull me in, then again at the time I had only just entered the world of asian dramas so I was multitasking the crap out of everything. I watched 20 minutes, thought 'meh, not really my style' and left it.
Holy mother Mary did I make a MISTAKE. This drama has emotionally killed me. Repeatedly. In a very violent manner. Let me tell you why.
Story:
One man has the hand of 'God', which can heal any illness or wound. Another has the hand of the 'Devil', which can kill with a single touch. What the real kicker here is that the ones who have the 'God' and 'Devil' hands are polar opposites of what they bestow. Think of it this way, Moriarty has the 'God' hand, while John Watson has the 'Devil' hand.
Seems like one big cosmic joke, doesn't it?
The show amazingly questions and answers morals of killing and healing. It shows the way power corrupts even the most innocent of people when offered the chance of life. I was often left with my jaw hanging on the floor at some parts. This show is so dark. I love it.
Acting/Cast:
Everyone did a brilliant job of portraying their respective characters, but the two male leads stood out.
Takizawa Hideaki especially nailed his character's detached way of looking at things and his twisted view on saving lives.
Music:
The music suited the drama so much, there wasn't an off moment.
Rewatch Value:
Maybe after a while, but definitely worth the rewatch.
Overall:
I cannot believe I found this drama dull the first time I saw it. Blasphemy! This has easily been added to my favorite drama list.
Was this review helpful to you?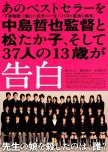 OKAY THIS MOVIE TOTALLY SURPRISED ME!
I am the type of person who can solve mystery/psychological movies easily because i'm a book nerd and stuff. But...holy-moly this movie took so many surprising twists and turns it left me breathless.
I RECOMMEND THIS MOVIE TO EVERYONE!
Was this review helpful to you?