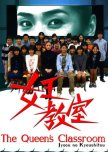 This review may contain spoilers
Jyoou no Kyoushitsu is a drama which is intense,significant,educative and addictive.
The main attraction of this drama is that it is an exception to the typical school dramas. All Japanese classroom dramas so far have been about the teacher saving the students from their own folly.On the other hand, Akutsu Maya-sensei is the teacher no one ever wants to have.She's Brilliant, manipulative, obsessive, and dead set on making sure that the students fall in line with her rules.
Another good point is unpredictability. The Queen's Classroom breaks from traditional drama with an apparently evil teacher who is out to prove that the world is a harsh place, and so is her classroom.She's a cunning and calculative teacher and systematically removes the parental and academic protection the children had enjoyed, and forces them to deal with their problems themselves.
The Queen's Classroom" is an astonishingly well elaborated and smart drama series, which points at the bad condition at Japanese schools or certain deficiencies in Japanese society in general, and does so in a very entertaining way. The show isn't just thought-provoking;it is also very touching, appealing and persuasive concerning its message.
Last but not least is the outstanding cast. Amami Yuki, the actress who plays Akutsu Maya, did exceptionally well in portraying such a devilish teacher. I think it's because She did so well that for the end credits of each episode, they decided to show her after a take and smiling, a facial expression only used when she does something particularly "evil "!!
Shida Mirai did an excellent job as the innocent-minded child. she's incredibly adorable and became my favorite teenage Japanese actress after this drama.
The two specials were indeed very special and did an awesome job in explaining the reasons why the characters acted the way they did.They reveal all they mysteries,answer all the questions and justify all the actions.
I can write so many things in praise of this drama!! But it's very hard to continue without giving spoilers.
This is a drama which everybody should watch.If you believe that this is a show solely for teenagers or even children, only because almost all of the main actors aren't older than twelve and drop it half way then you are mistaken. It's only if u watch it till the end then you would realize how 'not-childish' this drama is! This series suffers from minor defects in the story line but nothing is perfect and please don't give unnecessary importance to these occasional faults and belittle this great drama.
Although the atmosphere throughout the series is quite dark, Queen's Classroom is actually one hell of an entertaining show!Hope you'll enjoy this wonderful 'monogatari' as much as I did.
Was this review helpful to you?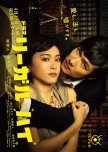 "Legal High" is an exceptional legal comedy. The story seeks to adopt the unorthodox aspects of litigators as its main theme and presents us a combination of peculiarity and logicality. Audacious humor, whimsical characters, eccentric litigation, hilarious encounters, fanciful mannerism and outrageous ridicules in every episode make this drama highly entertaining.
The main attraction of this drama is definitely the satires. The writers are commendable for being able to continue the bold use of candid humor throughout the drama without making it revolting or tiring at any point. This drama takes in many typical elements like-naive main girl, arrogant main guy, evil opponents, traumatic past etc. - smites them with absurd derision and serves as a great amusement to the person savoring it!
Another good point is the attention paid to the legal details. Although the principle selling point was to be the humor, the writers did not forget to focus just as much on legalism as to be expected in a legal drama.
The characters are simply outstanding. The lead character Komikado is whacky, cynical, wasteful and indulgent. He is not only the center source of interest and excitement but also of contempt and resentment. The preposterous remarks delivered by him are unbelievable and unforgettable.Mayuzumi as an upright, honest lawyer has nothing surprising to offer but her existence is certainly indispensable in emphasizing the contrast with Komikado and maintaining the balance of craziness with rationality. The supporting characters are equally capricious and funny and enhance the pleasing power of the series.
The cast is exquisite. Sakai Masato has done a splendid job in the role of Komikado which is entirely different form his past images. He is so magnificently convincing in this drama that it's impossible to imagine anyone else to be more fitting for this role. I liked the acting of Aragaki Yui here more than in any other dramas I've seen so far. Satomi Kotaro, Koike Eiko, Namase Katsuhisa, Taguchi Junnosuke -all are impressive and persuasive in their respective roles.
Overall it an excellent drama and if you are in the mood to watch something that will make you laugh out loud in every episode then Legal High is a must for you.
Was this review helpful to you?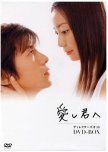 Itoshi Kimi e is a heartwarming, uplifting, simple yet elegant drama. As one can guess from the synopsis the plot isn't very original. May be it was in 2004 but in the past few years we've been presented with countless dramas in which the main characters are diagnosed with rare diseases. That is the very reason why I didn't pick this drama up sooner though it had been on my watching list for a long time. If you look at only the basic storyline, it may not appear to be something extraordinary but the intriguing metaphors, conforming cast, moving performance and adroit direction altogether work out to distinguish
this drama from the ones sharing similar plot-line.
The story is depicted in a narrative style. Each episode starts and ends with deliberate, thoughtful insights of one of the main characters- Shiki. The drama follows a very classic style accompanied by beautifully fitting music and subtly progresses to unfold various events and develop the relationship among the characters. It tells us the memorable yet unlikely love story between Shunsuke, a talented and famed photographer, who is about to go blind in a few months and Shiki, a kind-hearted and unpretentious pediatrician, who seeks to define her role in the final moments of her beloved one. I said 'unlikely' because the role of Shiki wasn't supposed to be the one who stands by Shunsuke at the end; rather it was meant to be that of a "mere audience"….. as she herself described it. One of the many things I liked in this drama is that it does not use the word 'love' lightly or take this intense feeling for granted rather it seeks to find out the true meaning behind it. As a result, we get to enjoy the detailed, gentle, fateful encounters which brought these two destined persons together. The meaningful sub-plots, perceptive dialogues, appreciative characters stir our emotion, compel us to ponder over life and appreciate what we have even more.
This drama has an ensemble of beautiful characters. Each of them shines in their own way and enriches the main story with their own follies, hardships, sadness and joys of life. They are not perfect but they tried their best to do the right thing from their own perspective and that's why they felt so real. They are not persons who disregard the pains of others only because they didn't have the misfortune to experience those themselves and that's why I loved all of them. I promise that the characters will surprise you, will make you cry and laugh along with them.
I've always liked Fujiki Naohito but in this drama he was simply gorgeous. Kanno Miho did a fairly good job as an innocent, honest, young doctor. The rest of the cast was just impeccable.
Although the storyline hints at being pretty solemn, it's not tearfully sentimental. It's also a drama about family and friendship with lots of funny, humorous moments which make the mood lighter at the appropriate time. There are some dramatic, cheesy and predictable moments but it doesn't affect the overall excellence of the tale.
I decided not to over-hype it but don't think I succeeded. The plot isn't unique after all and I'd recommend it only when you are in the mood to try something slow, earnest but significant. The very last scene of this drama is one of the most beautiful ones I've ever seen in a drama. Even if you don't like the drama as much as I did and decide to drop it, I'd ask you to watch the last few moments of this drama and I believe it'll be able to touch your heart.
Was this review helpful to you?
Great drama about friendship, loyalty, love and courage! The first Antarctica expedition was considered to be the biggest achievement of Japan in the post war era and contributed in reviving their pride as a nation. This drama portraits the spirit of Japanese people and their history of endeavors in Japan's present accomplishment. It introduces many historically famous persons who contributed in building the modern Japan.
The first couple of episodes may seem a bit slow and too idealistic (Now I didn't mind it at all but it's for the sake of my endeavor to make this review objective). However, remember that it's based on a true story and don't give up on it. This drama is one which gets better with each episode. It had a huge budget and they tried to make it as realistic as possible. I don't possess much knowledge 'bout Antarctica but I think they did a fair job.
The life of the drama was, of course, as one can guess from the synopsis, the relationship (or the comradeship as they called it) between the members and the dogs. The nice cinematography was able to capture the expression of the dogs and present it beautifully. The hardship of the expedition, the uncertainty of Antarctica, the struggle of survival and the loyalty of the dogs…everything was enjoyable and inspiring.
As expected, once again, I was mesmerized by the touching performance of Kimura Takuya. Undoubtedly this is one the best works of Kimura I've seen so far. Despite that the fact that my favorite character in this drama is not played by Kimura rather by Sakai Masato shows how amazing the rest of the cast was. This drama assembled some of the best TV actors of Japan and each one of them gave their best ….including the dogs.
Watch this drama. Watch it if you love animals. Watch it even if you don't.
Was this review helpful to you?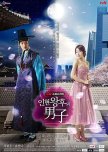 My view on this drama is pretty different from others. So I'm prepared that it is not going to receive much appreciation. That is precisely why I chose to review this drama though. I think it's better to have different opinions as it will help the future viewers.
The story is basically about lovers who are from different times. The writers did an excellent job presenting the time-slip theme in a simple but persuasive way. It was indeed very different from other recent dramas which deal with the same time-slip plot. The efforts and attention put into the little details of the story was admirable. This drama can be an ideal pick for a romance drama fan. The lead characters fall for each other pretty quickly and as a result we get see a lot of affectionate moments through all 16 episodes. However, I personally wished they spent more time on showing us "how they fell in love" than "How much they were in love".
As the main idea is to establish the divine message of 'love transcending time', naturally we get to see two different eras-the Joseon time and the modern time. The love story takes place at the modern time so it was pleasant to watch. However, though I love watching Korean historical dramas, I found the Joseon part of the story utterly boring. The ever confused annoying King and the usual negative characters, whose only job is to sit and conspire, failed to add anything surprising to the typical historical premise. And as a result I was tempted to fast forward the Joseon period again and again.
The rest of the characters were pretty well-written. The ones I loved the most were the supporting characters. The naggy manager who is also a sincere friend, the worthless but charming ex-boyfriend who makes a fool of himself all the time, the devoted girl who is ready to sacrifice everything even though her love is unrequited-all were refreshingly likeable. There was good humor and I smiled a lot at the harmless childishness of the characters. When I did finish the drama, however, I felt that something was missing. Although I did enjoy the most part of the drama, it somehow left me unsatisfied. Apart from occasional boring episodes and side-stories, the reason of my discontent was probably the acting.
Yoo In Na did an excellent job as a carefree, lively, cheerful girl. But her acting wasn't perfect when the she had to act solemn. I'm a girl who cries very easily while watching a drama, but she couldn't make me cry along with her. I wish Boong Do expressed his love for Hee Jin more through his words, eyes and facial expression than through his lips. There was an alternative reality where Hee Jin and Dong Min gets back together and to be honest (the fans are going to kill me!!) I felt those two had better chemistry. I adored watching their lovely bickering and actually preferred Hee Jin- Dong Min pairing to Hee Jin- Boong Do. The main couple had to endure many supposedly heartbreaking separation but my heart didn't quite ache for them neither I felt the longing to see them back together. If this was one of my earliest dramas I'm sure I'd have loved it but the problem is I've already seen much better ones. I do feel that the main two actors tried their best but their lack of experience was just too visible for me to ignore.
Overall I liked this drama. It made me laugh a lot and I always appreciate decent humor. But for me it lacked the depth which I consider essential to turn a nice story into a great one.
Was this review helpful to you?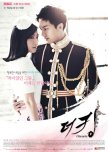 This review may contain spoilers
I find it really hard to review this drama without giving any spoiler at all. I've tried my best but am afraid that it may contain minor spoilers.
The reason I started this drama was because of my favorite actor Lee Seung Ki. I watched 'Myung Wol the Spy' and that alone was sufficient to make me turn away from similar plot-lines in the future. However, I have loved all the previous works of Lee Seung Ki and decided to put my confidence in his choice of dramas once again.
The story was very addictive and intense. It was not flawless though. There were a few sub-plots incorporated into the main story and a few characteristics attributed to some minor characters not with the purpose of making it richer rather with the purpose of making the main characters cooler which I couldn't appreciate. I know it's a drama but the reason we feel emotionally attached to the events and characters despite knowing it's only a drama because the credibility of the story has attained a certain level. The writers are commendable for focusing on the international politics and issues but there were also times when I became a bit skeptical as to the drastic actions taken by some characters and events happening in some places.
Again, I also hate it when additional characters are inserted and significant ones are disposed of for the sole purpose of giving an emotional blow to the audience, which happened in this particular drama. One particular tragedy can be interpreted in favor of the writers but for me it was very much avoidable and thus unacceptable.
I loved the positive characters, all of them- Lee Jae Ha being the most favorite one of course. Although the soft-hearted and kind Kim Hang Ah, who gets in tears in every single episodes wasn't very convincing for me as a soldier with special assassination training, I loved her nonetheless as a strong-willed North-Korean-soon-to-South-Korean-queen girl. Her contribution and support in the 'journey to become the ideal king' of Lee Jae Ha was certainly memorable. I didn't care for the negative characters. I know I'm not supposed to either but Kim Bong Goo and his magic tricks were so surprisingly ridiculous that I couldn't even hate him, let alone finding him scary. The only times I watched him seriously and attentively were at his confrontations with Jae Ha. Although his character was supposed to act as a huge stimulator in the main story, for me, he was the most insignificant one.
The cast didn't look very impressive to me at first. I was a bit worried about the age gap between the main leads and wondered how they would look together. However, the chemistry between Lee Seung Ki and Ha Ji Won was excellent. I have never been a fan of 'hate-turned-love' relationship in Kdramas but I enjoyed their sweet bickering here. The performance by the entire cast(again Lee Seung Ki being the most magnificent one for me)was outstanding.The Jae Ha-Jae Gang brotherly love, the Jae Ha- Eun Kyung cute bromance and the Queen-Hang Ah emotional bonding were epic.
The direction and editing of the drama were not very satisfying. There were moments very poorly executed and even an amateur like me could see that. It's a drama and serious-life-altering moments are supposed and expected to be dramatic with the help of music and camera work…at least that's how it goes for me.
My most favorite episode would be the very last one. Although the main character had to go through the pain of several separations, I never felt for them so much as I did in the last episode. The North-South reconciliation meeting (or should I say marriage meeting?! :P) was one of my most favorite moments in a drama.
Overall, I am glad that I watched this drama.
Was this review helpful to you?