The website is currently undergoing maintenance. Sorry for the inconvenience.
Mahae, Tunisian, I love watching k-dramas and some j-dramas. Movies are usually not my thing but of course there are exceptions. 
It's not easy for me to drop a drama, once I do it mean it must have been unbearable for me to finish it or that I kept pushing back watching new episodes until I forgot about the plot and characters. 
I hate overacting, overly feminine boys, idols' acting ( while we're on the subject,I hate everything they do, singing, dancing, acting, they just seem so fake ) so I tend to watch dramas that avoid casting them or minimise their presence.
     I love good cinematography, well-written romance, real kisses, mystery and thriller...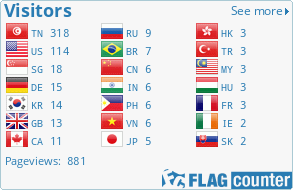 Statistics
135d 9h 46m
ALL TIME
3,360 episodes, 236 shows
3d 16h 55m
ALL TIME
53 movies
List Updates
Plan to watch

Nov 13, 2017

Plan to watch

Oct 27, 2017

Plan to watch

Oct 27, 2017