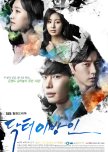 This review may contain spoilers
This drama was off with a very good start, too good for a start that you'd start expecting the story to get better and better, but unfortunately went downhill as the show progressed.
Some things that happened in the show were not convincing AT ALL!
Because he studied medicine in North Korea, he developed the power to magically diagnose a patient just by touching the heart (sometimes, just touching the chest would do)
I was so confused as to who was on whose side and even after finishing the show, there are still blanks and unanswered questions. A long part of the drama revolved around a competition that lead to no where, I know they wanted to show how some hospitals are just so corrupted but that was still too much.
BUT!
for some reason I did not get bored from watching this, although there we no heart-fluttering scenes (I'm a sucker for butterflies) and I was not convinced most of the time, still, it made me cry and kept me wanting to watch more.
I don't wanna give out any spoilers but really, most of the time the show did not make any sense, and some impossible things would happen and you keep waiting for an explanation, so here's a heads up: you will not get any! Overall, I'm in a love-hate relationship with this drama, and I am confused myself for giving it such a high score...
Was this review helpful to you?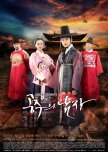 I watched this drama a long time ago so I can only faintly recall the events, and it just hit me why I gave it a low rating and thought I should write a review. This drama was highly recommended by my friend (and mostly everyone on MDL) so I decided to watch it and was honestly expecting too much.
It was off with a very good start, I loved the characters and their personalities, the chemistry and cute moments between the two leads, but all that came crashing down when REVENGE comes along; 70% of the drama was elders talking and plotting (with Park Si Hoo sitting somewhere around the table - this made me not skip some scenes)-- This was very boring! I wanted more romantic moments between the two leads, I just thought the given wasn't enough for me, they made me wait for so long that when they finally got together, I lost interest.
The story dragged on and on.. all I can remember were people talking about revenge.. They could have honestly summed up the drama with fewer episodes. Yes the story was something new (kinda) but it wasn't very well though; I hated the fact that the female lead took the blame for her father's faults like she did the wrong. her father and she aren't the same person!
Was this review helpful to you?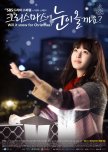 I liked this drama, but I'm not very sure it's for everyone out there. You should have patience while watching the drama. I'm the type that would never drop a drama so I kept up with it. Besides that fact, I think I'm biased.. Yes,I mean have you had a look at Go Soo? let alone the fact that his younger self was Kim Soo Hyun. That was another fact that kept me going on watching the show, to be honest---my guilty pleasure.
This drama had too many uncalled-for side stories that bore the hell out of you! But I kept up with them.. I hated that many characters did a wrong and then they, themselves, felt wronged and blamed others.. I mean, EXCUSE YOU! They skipped through time a lot, and it too many twist that weren't really necessary.
HOWEVER! it was one of those dramas that made your heart flutter, and how I wish there weren't those 'butterfly-moments' because I really wanted to give it a lower rating.
When I finished this drama I thought "I wish I had a man just like Kang Jin.. Caring, loving and selfless" I really liked his character, specially, his relationship with his mother.
In conclusion,Some parts were too good, some parts were too boring. I'm not sure which overlapped which, to be honest.
Again, unless you're a patient person, DON'T COME ANYWHERE NEAR THIS DRAMA!
Was this review helpful to you?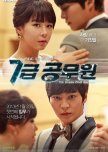 It was off with a good start, and I remember I thought it would be one of the good dramas, but somewhere in the middle it dragged along, I disliked the fact that a whole country was having a hard time catching two 'criminals', who, we still don't know how they got all the power! And how everyone is after a chip/hard-disk that contains all the country's secret missions! Like I haven't seen that before..
However, I couldn't ignore all the butterflies it gave me when I thought the chemistry would not work between the two main leads given the decade of age difference between them! I really thought Choi Kang Hee was too old for Joo Won! But it somehow made me ignore the age difference and just fall in love with those two!
Was this review helpful to you?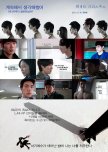 This is the first drama that I write a review on and the first drama that I could not rate.. (I had to take the average to put an overall score just to post this review - yes, I rounded the score.)
It is psychological and nothing made sense to me when I first started watching it, in fact, the first 3/4 of the show didn't make any sense to me, but I really wanted to know what would happen.
There are some negative aspects that I couldn't let go of, like the fact that a conversation takes so long it makes you bored, and there are some events that stretched out, although it was a miniseries, I kind of got bored in the middle.. but maybe that's just me.
I still don't know how I feel, it's a genius master piece that kept me thinking throughout the whole thing!
Anyway, If you plan on watching this you have to complete the whole thing!
Was this review helpful to you?