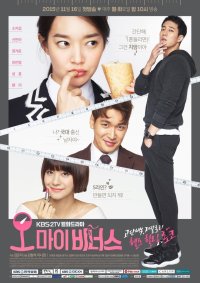 Overall 3
Rewatch Value 0
Oh my God...or better oh my Hong Sisters were are you? I miss a drama with a good story.
I believe the high rating comes from the large community of teenagers here at mydramalist, unfortunately I can't give high ratings simply because "he is so hot".
With a cast like this you expect the actors to keep some sort of artistic integrity and to actually chose a project worthy of their names. Unfortunately this show was pretty much a flop-slash-clique' -slash-tease (I can't believe 2 adults over 30 acts like 2 virgin teenagers). And the few good lines thrown every now and then, can't make up for the draggy romance, the repetitive dialogues, the unjustified and cruel family behavior, and the too many flashbacks.
There were many things that annoyed me in this drama like pushing someone who is on a strict diet to let it go for once and eat for example carbs with sugar and salt. It's like asking to someone who doesn't like to drink or smoke to have some fun and try it out.
The other is the constant reminder that Kang Joo Eun was a Venus in her teens and therefore with good determination she could get back to her older self. I think young people should know that it's not possible to compete with your past, but only with your present. So trying to set a goal based on how slim is you were at 16 now that you are 30 will simply frustrate you.
Also, this drama tried to touch so many topics....dieting, exercising, stalking, abuse, friendship, romance, work issues, loyalty and long term injuries (of the body and of the soul). All these topics are great ....but ultimately I felt like everything was badly developed and I ended up not caring for the main characters, not matter how lovely and funny they were at times.
I recommend to watch this drama at least once.
Then I recommend to watch some oldies like Save the Last Dance and Protect the Boss, and the most recent Heart to Heart.
Was this review helpful to you?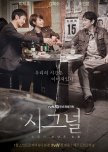 Signal
8 people found this review helpful
Overall 5
Rewatch Value 1
But  I would re-watch this drama 100 times  only for  Jo Jin Woon  as detective Lee Jae Han.  He brought this character to life.
What ruined it for me (and I cannot tolerated it anymore)  is the fact that when they have proof that someone is a criminal (videos, photos, testimony etc)  it's all deemed as circumstantial evidence and on the "he said/she said" basis.  The criminals walk away happy. When they want to arrest the heroes  than they use the most idiotic formula ever, frustrating the audience to no end because that's what they do.  Then the "I said/he said" works in sfavour for the heroes. "becuase someone saw you so you are the criminal". Case close. Other the rules work the same for everyone  and the screenwriters stop writing as if the audience is stupid, or they don't work at all.  I remember "I hear your voice" had the same nonsense thrown into the drama at one point. It's not entertaining anymore when you question your intelligence at watching something that has become ridiculous.  Other things that are annoying. For example: a girl is raped by more than 10 boys, but the semen found is discarded as evidence.  A detective asks a cleaning lady when the rubbish bins have been emptied, but she looks at him very concerned and asks why. He then goes on explaining that he is a detective and he is looking for something...see my budge. The same detective is now looking erratically  for this item in  a rubbish plant.  Someone that works there tries to stop him because frankly the detective is making a mess within the mess. But the detective doesn't show  him his budge nor does he tells him  he is a detective looking for something  important. Like a child he keeps saying "one more minute one more minute." whilst trying to get away from the attendant.
The profiler is arrested. You would think a profiler would come up with something smart and witty to say about "I'm not the killer, why would I want to someone" etc. But no! Like a poor beaten peasant he keeps saying"I didn't do it. I didn't do it" over and over again. And the way he gets arrested is like witch-hunting material.
You know who the villains  are from the very beginning. And the main villain has not a real background story. Why did he decide from the very beginning that he had to act like a loyal dog for the people with power  it's never explained.
All police officers a part from the 3 main characters and their 2 sidekicks are either corrupted, stupid or immoral. Can that even be possible???? Everyone is shouting. Your boss will ask you to solve a case and then he will get angry at your for solving it.  They are all angry and unprofessional.
Please someone explain the end to me. The end is a mess. But you all got it???
Was this review helpful to you?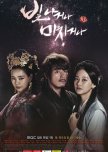 This review may contain spoilers
My review has some spoilers.
Shine or go crazy had an amazing potential and a solid good start. It has a very good cast, but especially two amazing actors: Lee Duk Hwa and Jang Hyuk But the drama kind of got ruined by some seriously flowed plots, script and bad directing. I was not happy with the acting either.
Personally I'm a bit disappointed with this drama, since it's not meant to strictly follow historical facts why not please the audience with a feel good ending? Also, so very few likable characters to the point that I started to dislike even the main characters.
Anyway, the drama didn't bore me, but I ended up watching without excitement or anticipation. For instance there were too many occasions where the hero Wang So was turned into a puppet. Also, Wang So had this incredible conviction that his brother the king had this great potential to rule the nation. Now, it's okay to believe that since Wang So had to live in exile from an early age and he didn't really know his brother that well. But there is a time when you realize that your brother is indeed a loser. Change strategy. Because you see 90% of this drama is about protecting this very inept King.
The gender bender was okay at the beginning. It made sense because you have a business woman dressing up to protect herself while she does some business in a man's world. But then, why dragging it for so long? It didn't improve the story, or made it more exciting.
The love story between the second leads…Omg kill me softly. You have a true vicious woman here. So be prepared.
There were too many useless sacrifices from lovers…etc.
Will I re-watch this drama again? I don't think so, but I'll give a 6 because after all this drama has . entertained me.
Was this review helpful to you?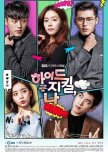 Rewatch Value is 0 because once was enough.
Story Value is 2 after all it's a drama with Binny.
First of all, many of us had to wait until the end to write a review not because we hoped the drama would improve, but because of the rules. Basically this drama was a mess and made me cringe from the very first back flip/somersault of Robin, to Ha Na's bland, boring character that instead of carrying a bottle of water and a book in her backpack…she carried a rope.
I understand sometimes is difficult for the writing to understand where to go with the story, but given the storyline with DID, and Hyun Bin as the main lead I believed this drama had great potential. In this case the writers gave up after offering us on a plate a "dancing Gorilla". Yes, I haven't forgotten about THAT! I think from there they realized there was not more face to lose. And yet. The acting was bad, from Ha Jin Min emotionless face and bland personality, and her overuse "he he" guttural sound kind of laugh to Hyun Bin's bad acting. He really couldn't handle the two personalities, and maybe this project was too much for him to handle after the almost 2 years absence from acting. Probably if he was offered this role soon after Secret Garden we would have now a different result.
Normally when I watch a drama I start to care for the characters, in this case I didn't. All the main characters were selfish and scheming, and they lack common sense even in their scheming.
I'll summarize like this.
The way hypnosis was used is laughable.
The way the police force was used is laughable.
The actors did not buy the characters.
The audience did not buy the actors.
The script was bad, and the actors were not able to overcome the lack of good dialogues, with their acting abilities.
The music (which I believe is nice) was used to create emotions, but made the scenes even more bland and shallow.
I will not recommend you to watch this drama, especially if you are a fan of Hyun Bin and Han Jin Min, if you do you might be disappointed.
Was this review helpful to you?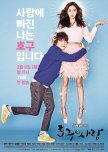 Story: 10
Rewatch Value: 10
"Ho Goo's love" together with another drama called "Heart to Heart" are probably the best underrated dramas of 2015.
This drama is awesome, original, different, cute and a little gem in its own right.
It starts slow but ooh, you will laugh a lot. There are also serious topics discussed in this drama and the director and the actors did an amazing job.
The leading actors (I know Uee from "You are Beautiful") were really great. There are actors that have great looks and very expressive faces but can't convey emotions. Here you have Uee who has a kind of poker face, portraying an almost aloof character and wow...just watch it for yourself.
I'll definitely recommend to watch this drama. Watch this drama and enjoy the ride.
Was this review helpful to you?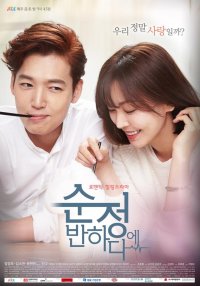 Overall 7
Rewatch value 1
This is the first time I see the leading actors, and I'm now a fan. Very good acting from all the boys and the leading lady Kim Son Yen, who portrayed a very loyal and fearless secretary in her professional life, but a less fearless woman in her personal life, with bottled-up emotions but still very loyal. Among the three leads, her characters is the one who looks more like real people.
I must say that I almost dropped this drama at the end of episode 14. The plot is tiring and I personally dislike a plot full of twist and turns that benefit the villain until the very last 5 minutes of the drama, when finally you have an happy ending. Or the villain's sidekick who turns good but has to taunt the villain and let him know what he has done, what he is going to do, what will happen etc, so that the villain can take one more action to prevent his failure.
I'll probably rewatch this drama one more time, because Jung Kyung Ho who plays Min ho, was just to cute in falling in love. I really laughed a lot, there were jokes and situations that were priceless.
The elders in this drama shared beautiful words full of compassion and warm.
Some of the quotations, especially from Jin Goo's characters will stay for me for a while.
Was this review helpful to you?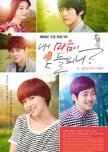 Re-watch value: 0
So I dropped this drama half way episode 10.
There is so much I can take, but a noisy, stupid, uneducated brat who doesn't really know her place is too much to handle, especially since this woman should be in her late 20s.
As someone mentioned before me, you have the father overacting way too much and at times I really thought she was the mentally disable. Acting like a rude person at every opportunity, always shouting, making a scene whether people are having a fancy dinner or a meeting, jumping up and down like a 5 year old kid. I think the idea was to have a fearless sassy girl, but they just produced a brat. Too much.
The premise of the story also was very interesting, but it really lost all the sparks with bad directing (so many useless scenes that don't add anything to the story, but just drag it) overacting and some awkward scenes among brothers and mothers.
There are definitely better dramas out there.
Was this review helpful to you?